In the rapidly changing gaming world, iGaming CRM is a must-have tool. If you want your iGaming business to be successful, you need to choose the right CRM software to attract new customers as well as retain existing ones. Want to know more? Keep reading to understand why CRM systems are needed and what value they can bring to your gaming business.
CRM benefits

CRM software is used to store, manage and organise data about your business relationships with customers and helps convert leads into sales. It has become a vital tool for businesses of all sizes and the global CRM software market is predicted to grow to 49.6 billion U.S. dollars in size in 2025. To better understand the importance of the service, let's take a closer look at its benefits.
Better communication
CRM software simplifies, streamlines and makes communication more efficient by tracking messages and attachments from different people and processing them in a timely and accurate manner. The software also automatically manages the process by sending alerts to your employees when they need to contact a user.
Improved messaging system
When adopted and used correctly, CRM makes sending the right message to the right person at the right time and through the right channel a reality to achieve a business goal.
Better customer segmentation and engagement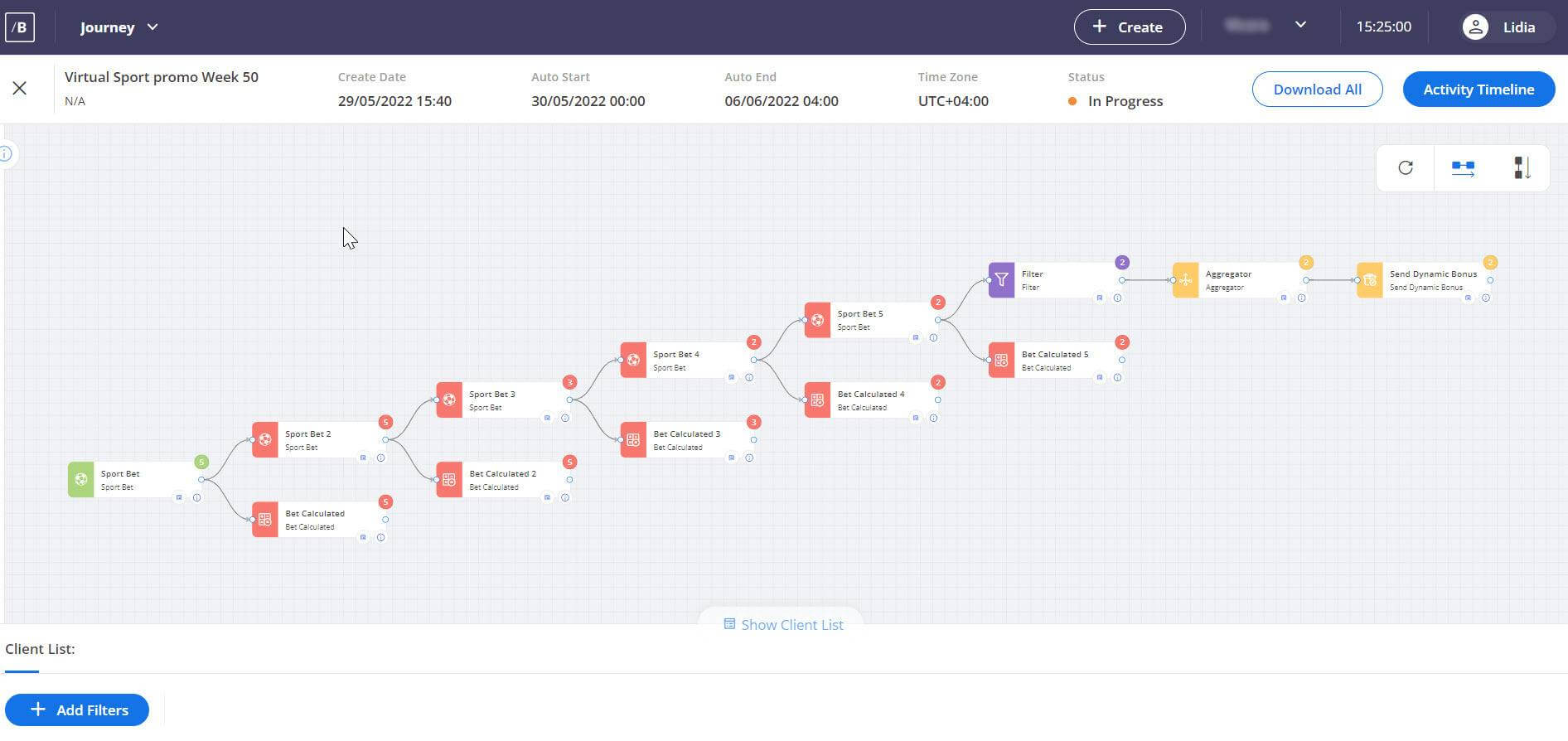 CRM software stores useful customer information such as preferences, demographics, and playing habits to use for customer segmentation. This allows the marketing team to have more targeted and relevant communication strategies when dealing with each segment. Thus, the focus of marketing efforts can be a particular subset of customers, providing them with a personalised experience.
Improved data security
Understanding the importance of customer data security, CRM software comes with built-in tools to store, manage and protect the data. Companies often need to store data while complying with government regulations and CRM automates this entire process while providing data access control. In this way, you can respect your players' data and ensure transparency about data storage and use.
CRM is useful for both finding new customers and maintaining existing ones. With it, you can orchestrate email campaigns, provide personalised bonuses, conduct post-purchase surveys, and more. The system can send follow up emails for feedback and address the existing issues as fast as possible.
Why iGaming needs CRM

As far as iGaming CRM is concerned, it is a very specific software designed to improve the efficiency of marketing and other business operations by collecting detailed user data.
More specifically, CRM solutions allow iGaming businesses to:
Understand players' behaviour

Attract and retain players more effectively

Manage customer preferences

Provide the best player service

Map the player's journey

Automate repetitive tasks to enhance marketing efforts

Improve cost management

Automate bonuses

Produce reports and track data
You can learn more on how to implement CRM software to improve your iGaming business operations.
iGaming CRM specifications
For your gaming business, it will be more effective and productive to use iGaming specified CRM instead of a regular one based on several factors.
1. Specialised data of the players
iGaming CRM system provides specialised data including:
How often players visit the site

What games do they play

How much they deposit or withdraw
Based on this information, you can develop special rewards for the player, create personalised offers, and help predict future behaviour?
2. Personalised marketing campaigns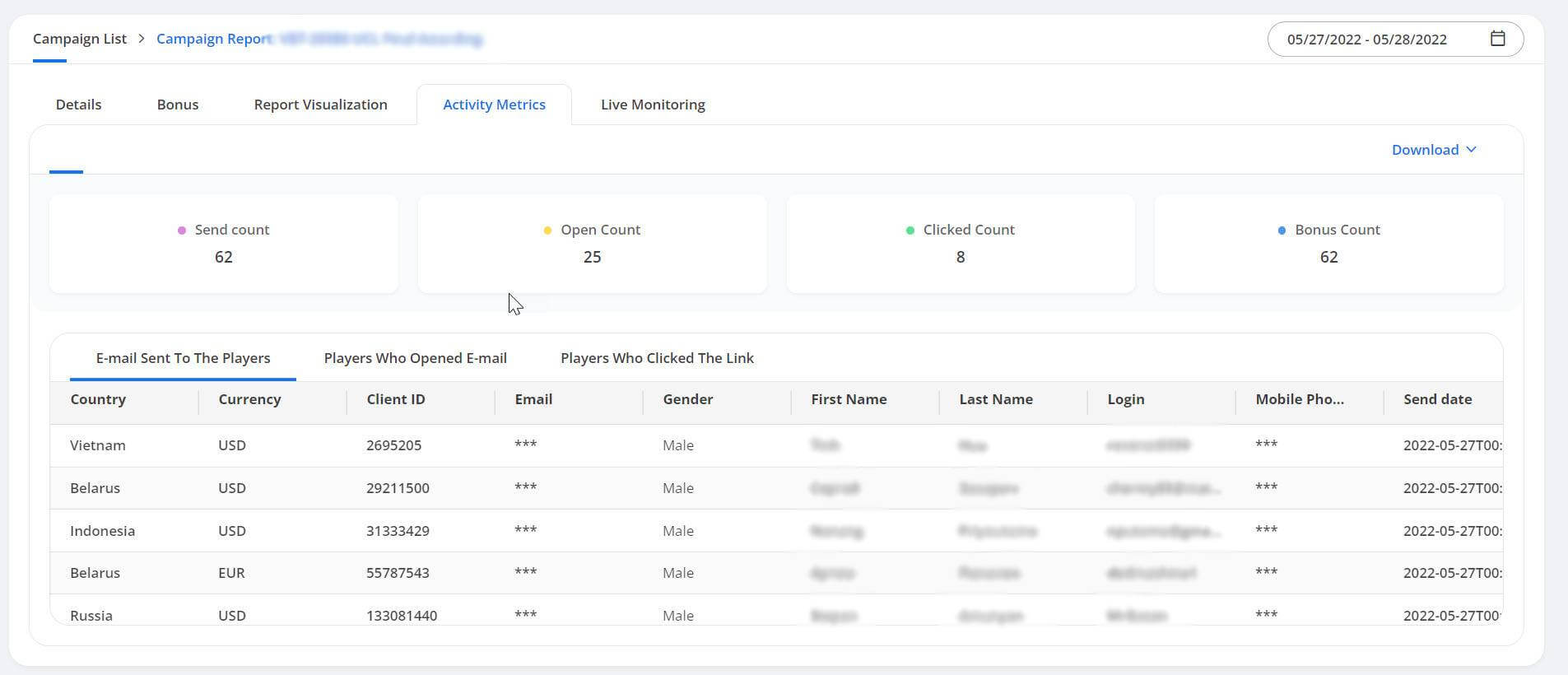 To help you find the best fit for each player and offer personalised marketing strategies, iGaming CRM provides a fully segmented approach covering everything from markets to VIP levels, bonuses, games played and deposit amounts.
3. Specialised player rewards
Unlike regular CRM, which only offers to generate some coupons, iGaming CRM gives you the ability to present players with special casino and sportsbook rewards, such as free spins, free bets, welcome bonuses, cashback promotions. As a result, you manage to attract players with incentives and motivate them to come back and play again.
4. Thorough player segmentation
Based on the collected specialised player data, iGaming CRM segments them, creating groups based on the last date of their transaction on your site, the frequency of their transactions and the amount they spend on your site. This helps to understand each player and show them an individual approach.
In the fast-paced iGaming business world, to stay ahead of the competition, carefully selected CRM software is a must. A good CRM greatly increases the player's lifetime value, enhances the gaming experience and player engagement, and allows full control over player activity, making it possible to collect all sorts of useful data about each player.
BetConstruct's CRM tool is ready to take care of your customer relationship management system and make sure that your CRM implementation is a successful one.