Online casinos' success depends on many factors, and one of the most important among them is the player's Lifetime Value (LTV).
LTV or CLV in Gambling is the must-track metric describing a player's estimated profitability over the course of their entire relationship with your game.
In order to discover and target the most valuable players' segments, better allocate your marketing efforts, and optimise your offer, you need to define the value of your player. In this article, we will dive deeper into the concept of LTV and clarify why and how you need to calculate LTV and how you can use this data to improve the profitability of your business.
What is CLV in Gambling (LTV)?
The well-known term in marketing CLV (Customer Lifetime Value) is the total income a business can expect from a typical customer during his/her Lifetime.
When it comes to iGaming, everything is pretty much the same. CLV in betting equals the profit a player generates for your online casino platform from the first time playing on your platform to the last. LTV is an excellent indicator of your business growth potential and the overall quality of the relationship between you and your player.
4 more reasons to calculate player LTV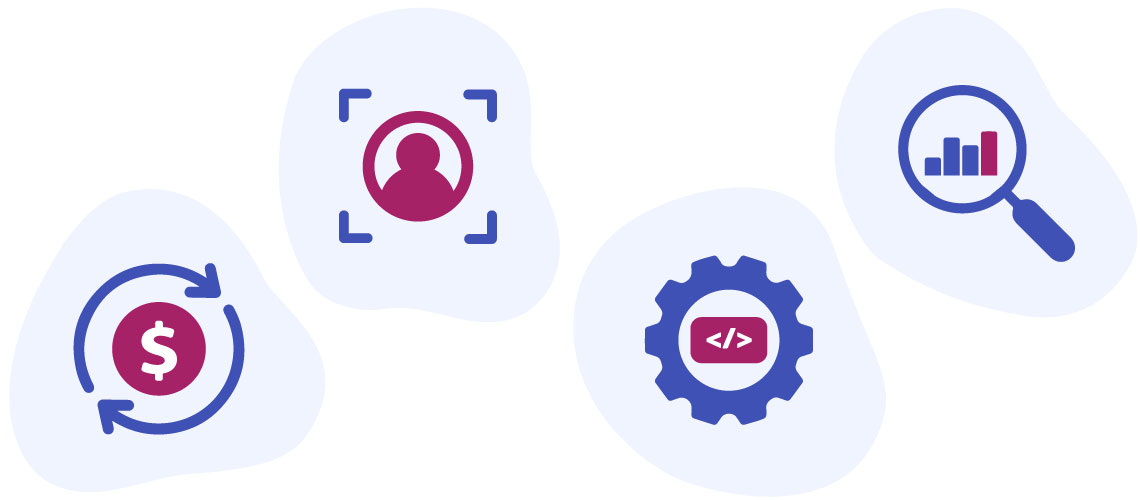 Calculating player lifetime value can provide valuable insights and help you make informed decisions about your marketing strategies and product development.
Understand the return on investment
Knowing LTV, you can estimate the profitability of your iGaming business - the return on investment (ROI). To calculate ROI using LTV data, you should determine the total cost of acquired players. This includes not only marketing but all other acquisition costs. Then, you should subtract this value from the estimated LTV of the players. For example, if the total cost of acquiring 3 players was $100 and each one's lifetime value was $500, the total revenue would be $1500 and the ROI would be 1400%. So, for every $1 spent on acquiring the players, you can expect a $14 return in lifetime.
ROI = (Revenue - Cost) / Cost * 100%
Segment players
LTV is valuable information for dividing your players into segments. By analysing player lifetime value, you can identify different groups of players and understand the coherence between the characteristics and behaviours. Your players can be segmented by spending habits, various in-game actions and other indicators depending on your business-specific needs. Player segmentation will increase your marketing budget efficiency to attract the right players to your platform.
Optimise product development
When you want to make decisions on your product design or architecture, LTV is also helpful. You can determine the success of your new iGaming content by its impact on the value of players. You can also identify which features and gameplay elements are most favourite to your high-value players and prioritise their development accordingly.
Accurately define the value of your business
As we already understand, LTV helps you predict your income and increase your decision efficiency and, as a result, affects your company's overall value. If it comes to selling your business, demonstrating the value of your customer base to potential buyers will strengthen your offer. This data itself is a key indicator of your company's stability and future growth opportunities, making it more attractive to buyers.
How to Calculate player LTV
CLV in gambling is all about predicting the future, which means we can only be somewhat accurate. As long as the player is currently active, their LTV is constantly changing data. So the result is more like a model than an exact number.
There are multiple ways of modelling LTV. Let's consider the popular and easy methods used in the industry.
An easy and quick way to calculate LTV
A simple way to calculate player lifetime value is to divide the total revenue generated by your website by the total number of registered players. This method is quick and easy and can provide a rough estimate of your players overall LTV. Therefore this way of calculating LTV can be a helpful starting point, or you can use it if other outstanding factors, such as virality, suddenly affect LTV.
Virality is the ability to attract new players for free or nearly free through organic means such as social media or personal recommendations. These users may cost less to acquire and may generate similar amounts of revenue as others, but they may not be accurately targeted. So you may need to reassess the LTV - this is an excellent example of when the quick and easy way of LTV calculation is the best option.
Calculating LTV with ARPU
To calculate player lifetime value using ARPU (Average Revenue per User), you will first need to determine the average amount of money each player spends in your game over a set period. You can do this by dividing the total revenue generated by your website during that period by the number of players who contributed to that revenue. Once you have this figure, you can multiply it by the average lifespan of a player in your website to get the estimated LTV of each player.
LTV = ARPU * Lifetime
For example, if the average player in your game spends $20 per month and the average lifespan of a player in your game is 12 months, then the LTV of each player would be $240 ($20x12).
Determining the Lifetime
You can't model the true Lifetime Value since the Lifetime is still ongoing. So, to model the
LTV of an active player, it is essential to determine the period considered a Lifetime. Longer Lifetime may take into account inactive users. A shorter time frame definition can lead to more accurate results by including only actively engaged users. For example, a quarter to calculate LTV rather than a year will provide a more precise picture of LTV.
How to Increase Player LTV?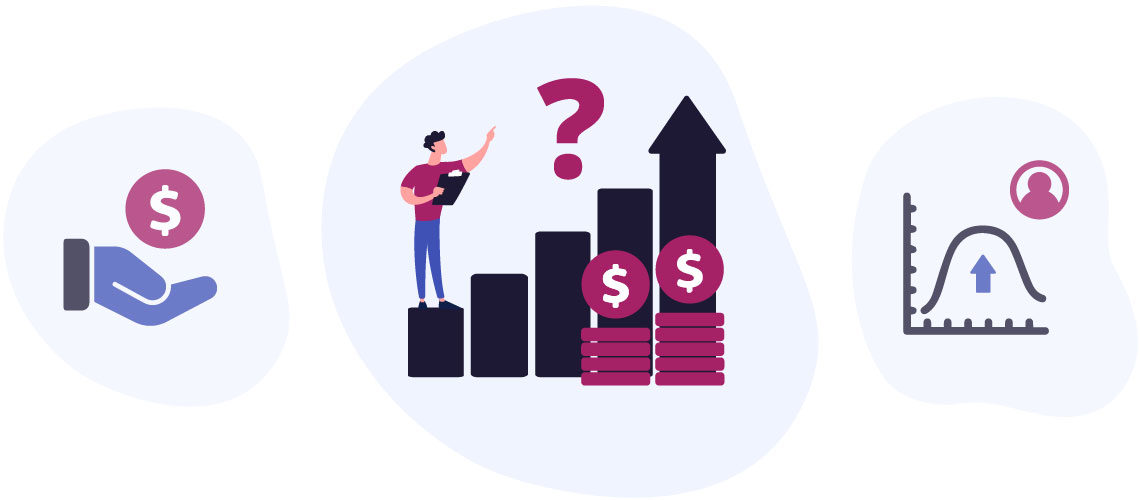 Keeping LTV as high as possible is one of the major KPIs for any iGaming business. Here are some tips on how you can increase your player lifetime value.
Deliver diverse and high-quality content
Offering a wide range of high-quality content is the first and the primary way to boost player lifetime value. Players are more likely to continue engaging with a platform that offers a diverse selection of games and other content, as it keeps things fresh and exciting. This can include traditional casino games like slots and table games, sports betting, live dealer games, and even virtual reality experiences. By constantly updating and expanding your content offerings, you can keep players coming back for more fun and contribute to your gambling business's overall growth and success.
Boost player retention
Player retention is essential for the growth of your company. First, you should regularly measure and track churn rates effectively to control and reduce player churn. Then you need to understand the potential reasons behind it. And based on that, create a player retention strategy to fight churn rates. This may include offering segmented promotions, gaining a deeper knowledge of individual player preferences, or making changes to the product to reduce player friction and improve retention.
Offer loyalty programs and promotions
Offering loyalty programs and promotions help to strengthen players' desire to play, as a result leading to high LTV. These incentives can help you to retain and attract players, as well as foster a sense of loyalty and emotional attachment to the brand. For example, VIP programs are a common way to reward the most valuable players and increase their lifetime value. You can offer special benefits to players who reach a certain level of loyalty or spend a certain amount of money on the platform. These benefits can include exclusive promotions, personalised customer service, and access to special events or tournaments.
Provide top-notch customer support
Providing excellent customer support is crucial in any field, but it is especially important in the gambling industry, where players entrust their money to a company. You can improve player retention and increase their lifetime value by delivering top-notch customer support. In order to provide the best customer experience possible, you can offer multiple support channels, including live chat, email, phone support and FAQ section on your website for players to find answers to common questions quickly.
Notify players
When you have considered the behavioural data of your players, you can send push notifications with valuable information for each of them. It can include time-limited offers, game updates, and special offers for your loyal players. But there is an important note - push notifications can annoy customers if they are a lot and irrelevant.
A Word at Closing
In the highly competitive world of iGaming, it's crucial to implement defensive strategies based on multiple data, and as we discovered above, LTV is one you need to pay close attention to.
Lifetime Value isn't just a simple metric that gives us some valuable data; it's a powerful tool that helps us evaluate our successes and uncover new growth opportunities.
So, ensure that your business is on the path to long-term success and keep in touch.