Launching a sportsbook involves understanding the sports betting market and the mechanics of how a betting site works. You must consider the best partners for payments, marketing and odds compilation. We will cover these subjects and many more in this comprehensive guide to becoming a bookie and starting your sportsbook.
Sports betting has come a long way over the last 25 years. The growth of internet betting provides many opportunities to create a sportsbook. However, there are dangers and things you have to get right. A good starting point is taking on board this guide on creating a sportsbook.

Table of Content
What is a Sportsbook?
A sportsbook is a modern name for a bookmaker who takes bets on sporting events. There are in-person outlets (betting offices or shops), but most sportsbooks now operate online. The traditional betting sport is horse racing, but the scope of sportsbooks today includes soccer, tennis and the four major US pro and college sports: football, hockey, baseball and basketball.
The purpose of bookmaking is to compile odds for sporting events or other popular events. The odds have a built-in margin for the bookie but must appeal to bettors who place bets on potential outcomes. Bookmakers adjust odds to maintain a balance, so they attract money for each outcome and make a profit, regardless of the result of a race, game or special market.
A sportsbook is a bookmaking service that focuses mainly on sporting events. It is often the core product of online gaming brands but can be complemented by a standalone racebook, casino and live casino. Betting on up to 40 sports sits alongside a horse racing service and slots, table games, video poker and bingo on one site or mobile app.
The customers (players, bettors, gamblers, punters) place bets on the outcomes of sporting events. Sportsbooks feature odds in pre-game, live and ante-post markets. Bookmakers make payouts for winning bets based on the stake and odds. The key to running a successful sports betting business is to return less than the total stake across all sporting event outcomes.
Click here for more information about what a sportsbook is.
How to Start a Sportsbook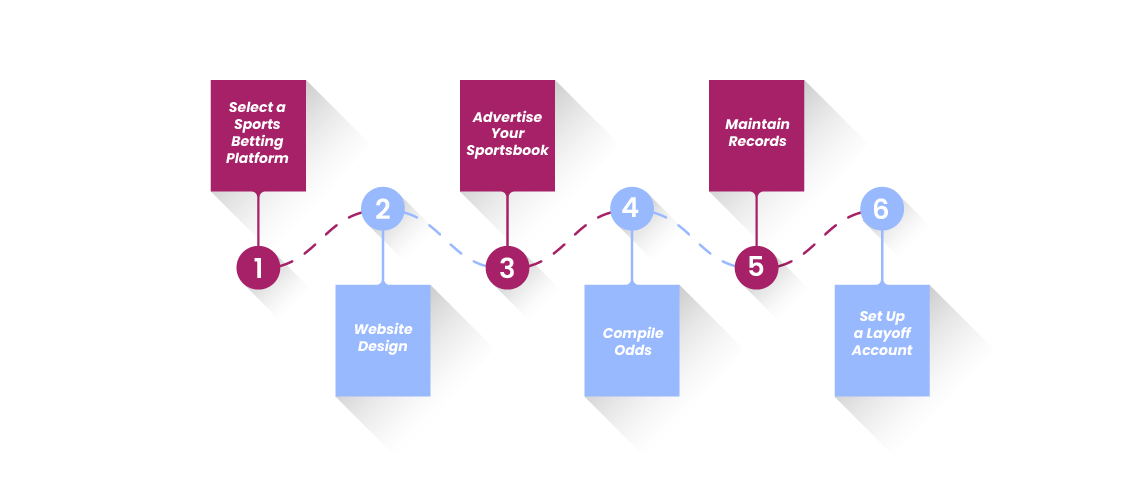 There are many elements to running your sports betting business. In our guide to becoming a bookie and starting your sportsbook, we now look at the key processes and decisions you must make to start your own sportsbook.
1. Select a Sports Betting Platform
You can design your own sports betting platform, which involves a huge investment in time and expertise. The better option is purchasing a platform from a provider that is suited to the needs of the business and your customers.
2. Website Design
Designing your website can take up a massive amount of time and finances. It is better to employ a proven website designer in the field. As the website owner, you can have input on key areas, such as what appears on the user and admin menus.
3. Advertise Your Sportsbook
You must tell potential customers about your sports betting business through online advertising. You can exchange adverts with other site owners, and there is no cost. A social media company can plan and execute an advertising campaign. You can implement a search engine optimisation (SEO) strategy using keywords to make your site rank higher.
4. Compile Odds
Compiling odds is possibly the most crucial function of a sportsbook. You have to balance the stakes and liability of each outcome in your sports betting business. The in-built margin is intrinsic to how a betting market performs.
5.

Maintain Records
You must implement effective recordkeeping measures at the start of this process. Most betting platforms will have a method for maintaining results, but you should protect the data against cybercrime with a backup system.
6. Set Up a Layoff Account
You use a layoff account to balance each outcome's net profitability or loss. You are basically placing bets with other sportsbooks to offset losses and share the risk across the potential results of a sports betting event.
Understanding the Sports Betting Market
The sports product is key when considering how to start a sportsbook. You will have to decide the leagues and markets to cover, and that process requires knowledge of the potential interest in any betting market. Sportsbooks display a menu of betting sports with links to competitions and games. Understanding the current sports betting market is key to starting your sportsbook.
Running a sportsbook involves providing odds across three types of markets: pre-match, in-play and ante-post. Some sports attract more bets on the live betting platform than in pre-match markets. Other sports generate plenty of outright winner bets on the major leagues and championships.
A good strategy is displaying 'Featured Links' or 'Popular Events' on the main sports page. These links aid fast navigation to the main betting events of the day. A Search box is helpful with users entering a keyword or phrase to locate a betting event and market.
You should be aware of the global sports calendar and the betting potential and design your structure of the sportsbook accordingly. There are numerous leagues and competitions in the sports betting market, so you should be able to identify the best ones for your business.
The individual betting lines are essential, so you should know who will attract the most bets. Some bettors prefer straight wagers with a relatively low return than more speculative options that can provide a potentially significant win for a small stake. Keeping on top of the sports betting market is important when you are running a sportsbook.
You may also find this article helpful։ How to Start an Online Casino?
Deciding the Region of Operation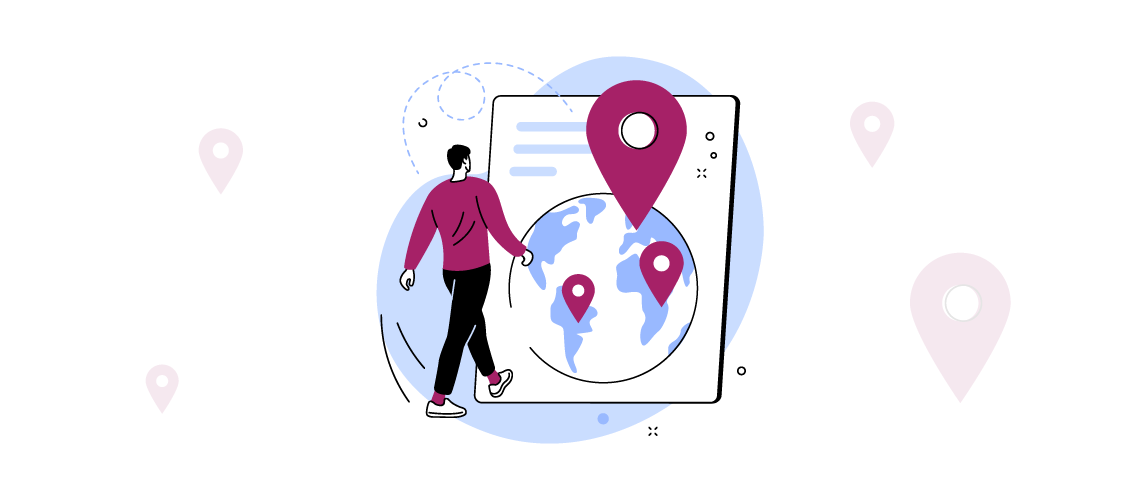 When you become a bookmaker, you must choose your region of activity. Sports betting jurisdictions are at various stages of legalising and operating sportsbooks. Some mature and established markets, like the United Kingdom, and others are emerging, such as the United States and Africa. There are costs and benefits related to each region of operation.
The legal infrastructure of a sportsbook is one of the major challenges when you create a sportsbook and betting business. This part of the process can be the most expensive, but the UK market is advanced, so many companies can provide legal services for sports betting businesses.
The UK Gambling Commission (UKGC) is one of the most experienced regulatory bodies in the industry. However, if you decide to operate elsewhere, you will deal with other licensing bodies, including the Malta Gaming Authority and Gibraltar Gambling Commissioner. The importance of researching the specific gambling laws in each country cannot be underestimated.
Legal issues in the United States are more complex. The federal ban on sports betting has been revoked, so each state sets its gambling laws. Some states have not made sports betting legal, and Native American tribes in other states allow sportsbooks in casinos on their reservations. However, licenses and regulations in the UK are more straightforward but still present legal issues.
Click here for more information about the UK Gambling Commission.
Getting a License
When you become a bookie, obtaining a license is one of the most challenging tasks. Operating licenses are restricted in the UK, and significant fees are associated with getting a license. The major brands, like Ladbrokes, William Hill, SkyBet and Bet365, have been licensed and regulated for many years and write licensing and compliance fees into long-term budgets.
These operators can accommodate the licensing fees, but independent bookmakers can be restrictive. SkyBet and bet365 only operate online, so they don't have the costs of running an estate of licensed betting offices. They both run huge TV advertising campaigns.
You will be competing in a market dominated by the major brands that can afford to invest in compliance, set and monitored by the UKGC. Licensing can be very expensive and beyond the budget of many potential operators, but the legal issues cannot be avoided.
The Gambling Commission can revoke licenses and impose fines. A sportsbook that tries to cut corners with legalities could make mistakes. However, ignorance is not a valid reason for breaking the sports betting laws that apply to sportsbooks with a UK gambling licence.
The UKGC monitors how licensed operators comply with standards for safety and fairness. There are many compliance issues regarding free bets and promotions. There are clear standards associated with the advertising of betting companies. They have to be taken on board when applying for a licence, running a sportsbook and using sportsbook software.
What Should You Consider When Choosing a Licensing Jurisdiction?
In order to obtain a UK gambling license, you will need time and a legal team experienced in iGaming. Sports betting operators must negotiate with payment providers. Customers in the UK are used to having several payment options.
These include debit cards, eWallets, prepaid cards and bank transfers. If any of these options are missing, the sportsbook could lose customers and business. Payments to betting companies using credit cards are not permitted. Responsible gambling is a major issue, and it would not look good if sportsbooks allowed betting on credit.
A recent development in sportsbook payments is using Cryptocurrencies to deposit and withdraw betting funds. Deciding on the payment methods and providers is an essential part of meeting the needs of your target audience, and it could be more viable to look at other jurisdictions.
Obtaining licences and setting up payment processes can be time-consuming and expensive. It could be more viable to purchase a while-label sportsbook with licenses and payment measures in place. Off-the-shelf products can save time and money when creating sports betting business.
The UK market is well-developed, and the competition is incredibly tough. The trusted High Street brand invests heavily in banking options, regulations and licensing. The white-label solution may be the best in the UK but acquiring market share is very difficult.
It could be better to operate in other jurisdictions where the major brands do not have such a competitive advantage. That would mean dealing with less mature local laws and regulatory bodies. However, getting a foothold in an alternative market would present fewer issues than launching a sports betting business in the UK.
Pick a Trusted Sportsbook Software Provider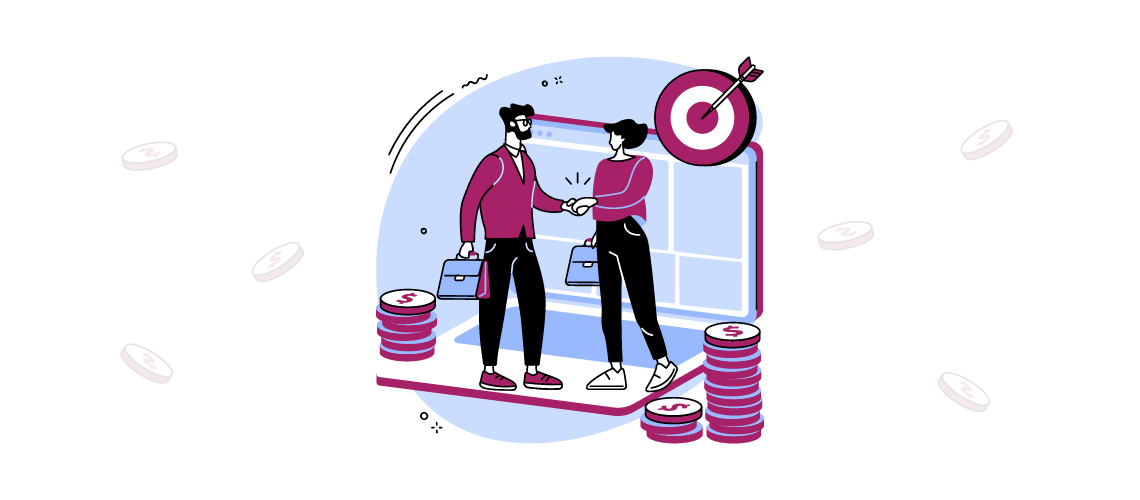 There are many benefits to purchasing an off-the-shelf sportsbook from a software provider, but this is a huge decision when creating a sports betting product. There is the alternative of customising your sportsbook. You control the sportsbook, changes can be made at any stage, and functionality is not limited.
Software providers will strive to meet your specifications, but the final product may have snags or elements that do not fit your requirements. Odds provision, payment methods and risk management systems are all critical when you select a software provider to give you a ready-made solution.
You must recruit a company that can respond to requests promptly. There are now several experienced and trusted sportsbook software providers. There could be less expensive gaming software stables, but you risk dealing with a company that does not have the most experience.
Each software provider will have a portfolio of clients, which can be a good indicator of the quality of their service. Companies that have helped the major UK brands will probably have the expertise to develop sports betting solutions with smaller, independent sports betting businesses. Your provider should be carefully selected to meet your and your customers' needs.
Payment Integration
A vital part of any sportsbook is the convenience of making deposits and withdrawals. You should offer the most popular and trusted traditional methods, like debit cards and wire transfers. Payments using eWallets like Paypal, Skrill and Neteller should be processed free of charge and immediately.
Your partners should have minimum deposit values that suit small-staking customers and high-rollers.
There has been a growth in the use of cryptocurrencies for making payments to an online betting account. The advantages include the processing speed and the anonymous nature of this method. As there is no central bank, payments are cheaper, and the system does not depend on a single provider. Crypto payments could best suit the needs of your customers.
However, the best strategy is to offer a good range of methods and providers. We have alluded to the costs of establishing partnerships with the most popular payment companies. You gain credibility by providing services from recognised providers. Establishing partnerships with obscure providers may be initially beneficial but could prove to be a false economy.
White Label or Turnkey Solution?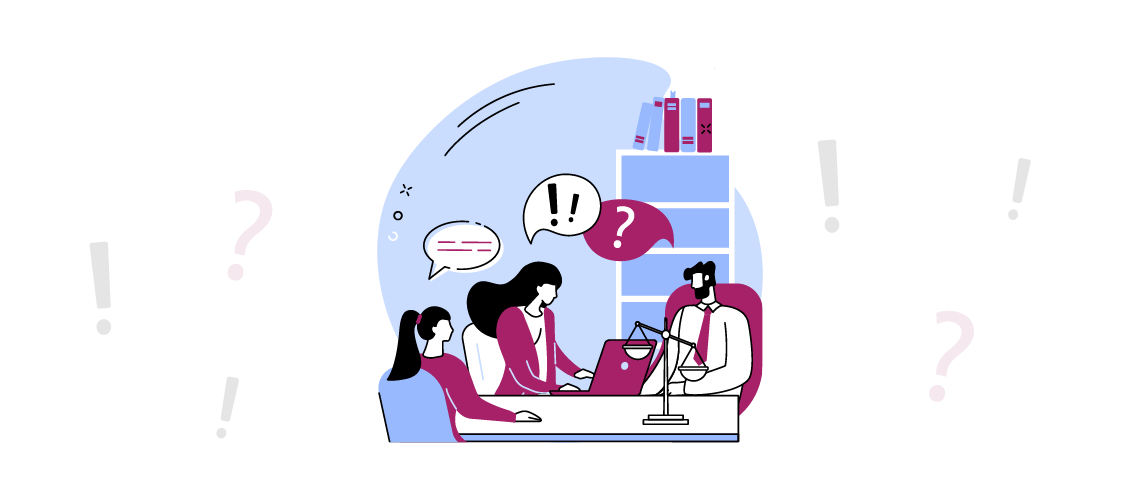 Essentially, you have 3 options when you create a sportsbook: custom, white label and turnkey, which we will discuss in this and the next section. There are cost advantages and disadvantages of each type of sportsbook.
A white-label sportsbook has set features and functions. There are templates for customer service, responsible gambling and banking. The major advantage is that your back office has been created, but the provider can only make changes.
The downside is that there is very little flexibility to the site. If you want changes or extra features, there can be a great deal of communication with the provider, which can be time-consuming. It could be challenging to create a unique and engaging sports betting experience.
Another business has created a turnkey operation, so you don't have control of your sportsbook. It is a form of outsourcing that can be expensive. The main positive is that the site is ready to go, so you can run your sports betting business with minimal delay.
You are paying for another business's software and hardware with a turnkey operation. Any changes are out of your control and could negatively affect your business. Also, the provider could change business terms and increase charges, but the operation is ready-made.
Sportsbook with a Custom Solution
The best solution is to create a customised sportsbook. The main advantage is that you fully control the sports betting product. Any features and benefits are at your behest, and you are not reliant on other businesses when you are looking to improve and develop your sportsbook. You may offer event-specific bonuses that can be changed regularly.
The final product you launch fits 100% into your needs and the expected needs of your customers. However, building a sportsbook from the beginning calls upon time and financial resources. Also, there is still the need for relationships with other businesses for odds compiling, payment methods and risk management in sports betting.
Your providers are independent contractors, which means they can be replaced if they become too expensive or fail to meet your requirements. Any innovations are kept-in house and can be launched on the market without the danger of a provider using the information or idea with another customer. Betting products can be incorporated into the branding.
A custom sportsbook may take time to have an impact on the market. The value of innovation is uniqueness, which means you will get the total rewards if you develop something new. There is only a tiny window before competitors introduce a similar feature. You could introduce a new angle for a bet and enjoy the rewards when you select the custom solution.
Find a Data Provider
Sports data is the basis for odds and bet types when you create a sportsbook. There is risk involved in offering a bookmaking service. This means odds must be compiled correctly to avoid shrewd customers taking advantage of poor odds. Mistakes are costly and have immediate financial implications and the bottom line profit.
Choosing your sports betting data provider should not be taken lightly because it involves getting the core product right in terms of the odds. Data for odds compilation has to be accurate because it can damage trust and lead to the cost of data verification. It is vital to get this function right from the outset.
Providers implement data in specific ways, and the techniques used by your provider should be suited to your sportsbook business. They must give you clear documentation so integrating the data is not complicated but cost-effective and within your data budget.
Data is essential in managing risk. It helps in the process of changing odds to balance the potential profit and liability for each outcome. Decisions can be based on facts, not instinct, so your provider should form their risk management tool as part of the service.
You may also find this article helpful։ How Do Betting Odds Work?
Offer Top Sports and Events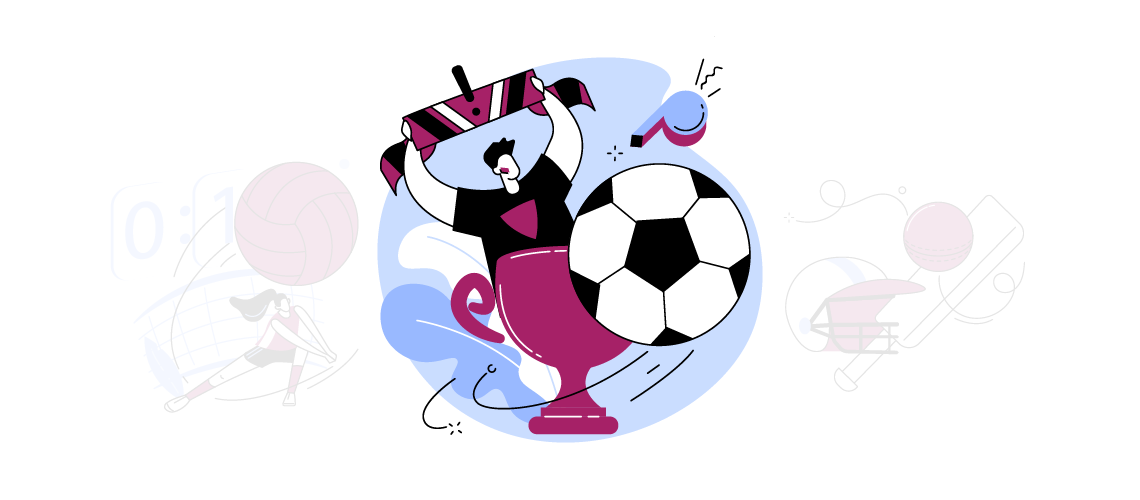 There are some sports and events that are non-negotiable in the development of your sports betting product. You could offer odds on up to 40 sports, including the most popular for betting and some of the more obscure. Customers now expect many leagues for numerous sports.
Football (soccer) accounts for over half of all online sports bets. It would be unthinkable for a betting site not to offer odds on numerous leagues, tournaments and Cup competitions. As a bare minimum, your football betting product should include the following leagues:
Premier League in England

Bundesliga in Germany

La Liga in Spain

Serie A in Italy

Ligue 1 in France

Championship in England

Main domestic leagues in Brazil, Argentina and Mexico

Champions League

Europa League
Your sportsbook must include match and ante-post markets for the FA Cup in England, World Cup Finals and European Championships. Tennis betting should include the ATP and WTA tours, Challenger events and ITF (International Tennis Federation) tournaments. You must also offer odds for the major leagues in US sports: NFL, NHL, MLB and NBA.
Bettors in the UK like placing bets on the major events in darts, cricket, snooker, golf, rugby league and rugby union. There are also more niche categories, like Esports, Politics, Awards and TV and Entertainment Specials and the potential need for virtual sports betting solutions.
Your sportsbook should offer a variety of markets. For example, it's common for sportsbooks to display over 200 markets for fixtures in the English Premier League. These markets include low-risk bets, like the 3-way match winner after 90 minutes, as well as handicaps, totals and more speculative bets, such as the correct score or the first, last and anytime scorer.
Create a Sports Betting Website
When creating a sportsbook product, one of the main objectives is to develop a website that is easy to use, looks exciting and includes the features you require. The website user menu lists the site products and services, and this is where you let visitors know what they will be able to enjoy.
The main landing page should include a box where you can log in and a panel that shows the broadcasting schedule. The sports menu ideally has options for tutorials for several sports. Team and player stats are also useful in making your website stand out.
The homepage should have options to change the language, a schedule of sporting events and a banner link to the payment options. Another extra feature is a link to the summary of recent matches. This provides match data and helps a punter with bets when teams play again.
The main page of your website should also display the admin menu. This can include another login panel, user management options, a bet and player link, and a sub-menu that lists the betting and account management tools on the website. You could use the iGaming website builder.
You can create a website internally by employing staff who have the skill. You have 100% control over changes and modifications that can be made promptly. Outsourcing website design will have time, but costs and delays can quickly negate this benefit.
User-Friendly Betting Interface
It's no good if you have the best odds, but the betting interface lets the site down. It should be intuitive, easy to use and offer navigation features. These include banner links, menu options and a 'Featured Links' or 'Today's Popular Events' button. A search box is a helpful tool to help bettors locate a market and the odds faster and more seamlessly.
Creating a custom website gives you control of user-friendliness, which is paramount in such a competitive arena. You can create engaging features that are not available elsewhere. Adapting to any situation is another benefit of creating your website.
A website outside the company may not have the critical elements of user engagement. The design company will work to your specification, but there could be constant communication to get things right. Tips, promotions and free bets can be introduced without informing an outsourced supplier.
A custom website gives the site owner total control of the branding. You can ensure the website has a look & feel that reflects your objectives and what matters most to your customers. A poorly designed website that is not easy to use can cause damage, despite value in the odds.
A sportsbook's website is the operator's shop window. Potential new customers must be provided with convenient registration and login processes. If a page is not pleasing to the eye and looks cluttered and disorganised, a visitor may decide to register with another online bookmaker.
Avoid Slowdowns
You must avoid slowdowns or shutdowns with your website. Customers expect a robust and reliable service when depositing money and placing bets. Some visitors may join to gain specific odds or an ongoing customer benefit.
Potential customers could miss something important if your website is slow and downtimes. That football match with decent odds will go ahead at the scheduled time, even if your website is not in service and you cannot take bets.
Website design is hugely important when competing with bigger brands that can afford free bets and bonuses. You have to incorporate certain features and benefits, but a poor-performing website provides a disincentive to register and log in.
User-friendliness is linked to speed. A missing feature or one that is difficult to locate can be offset by a website that performs well without delays and slowdowns. Filtering options are another important design element. A practical design allows you to present a website with no speed issues.
Mobile compatibility gets more critical by the day with the ongoing shift from desktop computers to smartphones and tablets. A website should be designed to be read in the browser using mobile devices and easily downloaded in an app for iOS and Android.
Marketing Strategies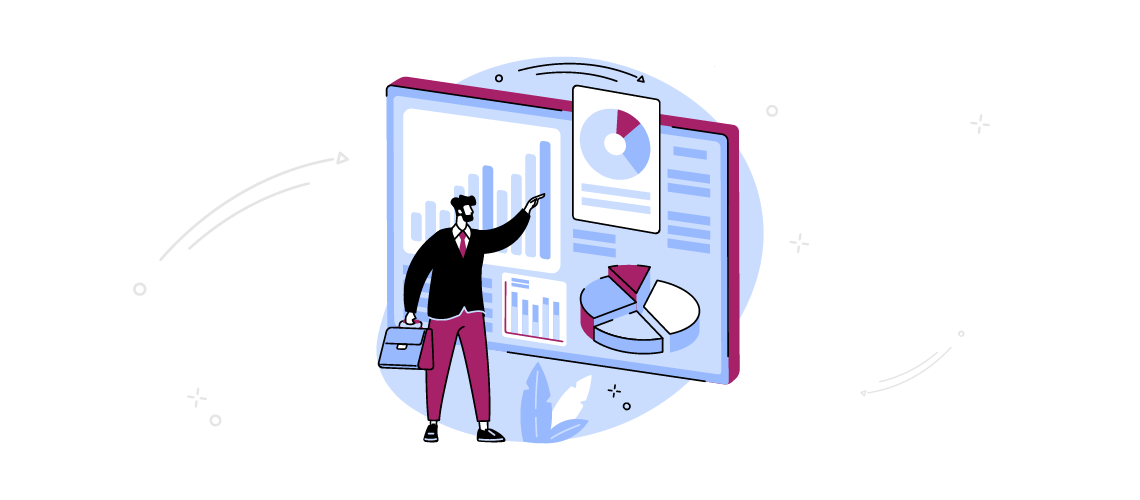 As with any new business in a crowded and mature market, you must adopt marketing strategies to get market share. The major brands, like Ladbrokes, William Hill, bet365 and SkyBet, have huge TV advertising budgets. These major operators also sponsor horse racing and other live events on television.
Getting users requires selling the product and displaying features that create a positive sports betting experience. There are cheaper forms of advertising, and sponsoring a race at your local track can be a good step. The focus should be on getting and keeping customers, which can be done with a marketing strategy to meet customers' demands.
A coordinated marketing strategy can include some or all of the following features:
Wide range of betting markets with competitive odds

An easy-to-navigate sports betting platform

Transparent and achievable bonuses

Outstanding levels of customer service

Guides and tutorials for betting

Rewards for downloading the app
Adopting these measures should encourage new customers to register, make the initial deposit and reload deposits after enjoying the benefits of any welcome bonus.
Affiliate Marketing
Affiliate marketing is huge in iGaming, but the market is saturated with major partners dominating the market and small operators striving to get their price of the action. The biggest affiliates can afford the best websites and advertising to attract many potential customers for sportsbooks, while for small operators it will be especially beneficial to utilize affiliate marketing software to track and manage their affiliates' performance and commissions.
In sports betting, the affiliate model works by non-bookmaking companies sending traffic to operators. The rewards can come in the form of CPA or revenue share. Typically, a bookmaker will offer an affiliate up to 40% of their client's net position each month.
The best affiliate schemes do not rollover profits from one month to the next. Affiliates make their money out of bettors losing money over a specific period. A customer's net balance returns to nil at the start of the month, and net losses are calculated on the current period.
Affiliates join a sportsbook programme and agree on the rate of commission. The bookmaker provides promotional material, such as banners, which can be generic event specific. Bonus codes and promo codes activate a bonus that an affiliate earns from sending traffic to the sportsbook.
Affiliates receive their commissions at the end of each month, based on the balance on the customer's account due to net losses or profits during the qualifying month. Affiliates can do a helpful job in promoting your brand, so developing a scheme can bring decent rewards.
Customer Acquisition and Retention
Once you have acquired a new customer who may have claimed the welcome bonus, you must retain the customer by keeping the individual happy. Retaining bettors, who tend to be fickle and will gravitate to the sites with the best odds and bonuses, is one of the keys to running a successful sports betting business.
You must establish an attractive betting brand that will make customers come back. The user experience must go beyond expectations, and any payouts must be paid in full and promptly. It is straightforward to get a reputation as a poor payer with so many review sites and blogs quick to highlight the shortcomings of any sports betting operator.
Learning from experience and the mistakes of others is a good way to make your sportsbook the best it can be within its budget and resources. Understanding the sporting calendar and providing a good range of wagers is effective. You should also consider no deposit bonuses and free bets to promote your business and retain customers.
Customers also like to bet on an effective platform that offers s full range of pre-match, live and ante-post markets. Live streaming of horse racing and other sporting events is useful; without it, a graphical representation of the action is a good option. However, in the absence of live streams, offering a radio service with commentaries is a good alternative.
Bonus Policies
A generous and transparent bonus policy is a good way to retain customers. The policy is designed to encourage users to make deposits and place bets with your sportsbook. Offering rewards is an excellent method to attract traffic and grow your sports betting business. So, here is information about the most common rewards packages:
VIP Programme
VIP programmes are excellent in offering bonuses. Some are by invitation only, while others are activated when a customer makes the first deposit. Schemes are usually in tiers, and customers move through the levels based on turnover.
The increasing benefits at each level include fast payouts, higher limits, and free bets. Customers at the highest levels will be offered the services of an account manager. VIP programmes signal that you can afford to give loyal customers benefits, which is a positive for the operation. They also show you are interested in user experience and value loyalty.
Welcome Bonus
Your sportsbook should look to encourage new customers with a welcome bonus. This can come in the form of a match deposit bonus, no deposit bonus or match bet bonus. The bonus is related to the qualifying deposit or bet, and the bookmaker pays it as a free bet.
A typical welcome bonus will be subject to the following terms & conditions in this step-by-step guide:
New customers only

Minimum deposit

Match deposit or match bet bonus

Maximum bonus

Offer subject to wagering requirements and odds restrictions

Bonus expires after an advertised number of days

Any returns from bonus free bet do not include the free bet stake

Subject to the bookmaker's general terms & conditions
Ongoing Bonuses
You can give your customers the following ongoing bonuses for current registrations: free bets, no deposit bonuses, reload bonuses, enhanced odds, Acca insurance, Acca boosts, money back and rebates.
The best bonus policies complement a generous welcome bonus with a raft of ongoing promotions for existing customers.
Key Features
When you are creating a sports betting business, you should strive to include the following key features. The most successful sportsbooks offer these features in abundance, so they are a good guide to what your sportsbook needs to be successful:
A fully functional website with no speed or navigation issues

Mobile website or downloadable apps for iOS and Android

Match deposit or matched bet welcome bonus

Betting sports with pre-match, in-play and ante-post markets

Competitive odds

Live betting platform with a cash-out facility

Live streaming of horse racing and other minor events

Existing customer bonuses, free bets and cashback

Effective measures for customer support, banking and responsible gambling

VIP programme

Affiliate programme
The list is not exhaustive, but any new bookmaker entering the market must offer all or most of these benefits to gain any market share. Some UK bettors are highly responsive to odds variances and will join sites that offer the best odds, even by a small percentage. However, many customers overlook the conflicts and stay loyal for various reasons.
Guide to Becoming a Bookie and Starting Your Sportsbook: Common Mistakes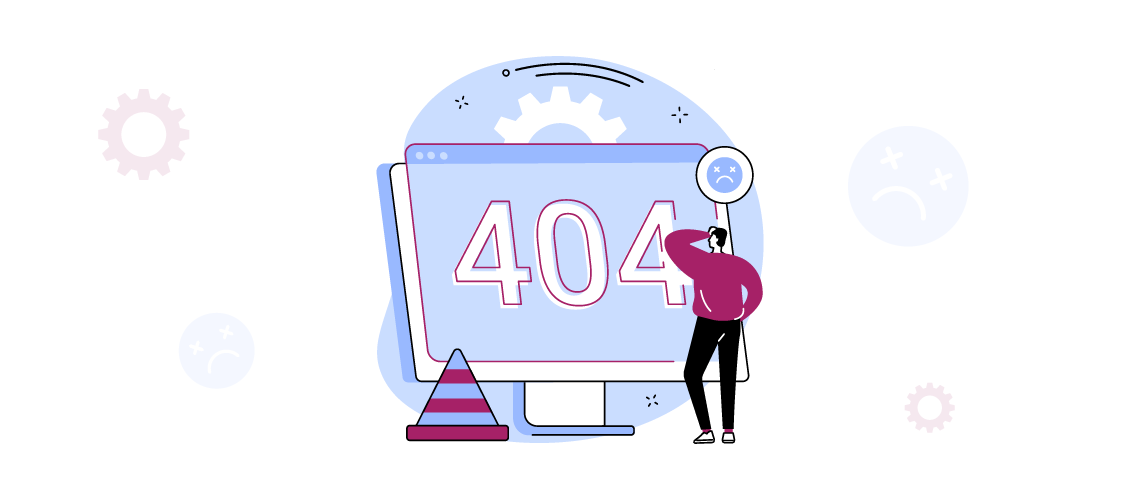 It is challenging to start a sportsbook and make it boom over a sustained period. The legal requirements and payment options are expensive. The UK betting industry is mature and features some of the most familiar brands in the industry. Gaining any market share will be difficult, but you can move the odds in your favour by eliminating the following common mistakes:
No customisation of the website and sports betting service

Absence of any filters that allow customers to find their favourite sports and events

Limited offer in terms of sports, leagues, games and odds

Live betting events not covering many sports and without live streaming

Poor website and mobile app design that does not take user needs on board

Lack of advanced rewards policy and generous bonus system for new and current players

A sportsbook that performs poorly and consistently misses targets or losses money

Complex registration, login and verification procedures

Relying on out-of-date statistics so that crucial information can be inaccurate

No tracking devices to monitor changing odds, events and scores
How To Start a Sports Betting Business: Conclusion
The popular myth is that 'you never see a poor bookie'. The reason is that the worst-performing bookmakers go out of business. There is no hiding place when you create a sportsbook, and there are many pitfalls and challenges after becoming a bookie.
Avoiding the common mistakes above is a good blueprint that will give you a fighting chance. Many familiar brands dominate the UK market, so you have to adopt a good marketing and bonus strategy to make an impact.
A well-designed website with a good range of sports and competitions in pre-game and live betting is a significant requirement. Customer care and banking must work together seamlessly if you want to retain customers. However, the rewards can offset the negatives if you follow this guide.
You may also find this article helpful։ How to Start a Crypto Casino?
Frequently Asked Questions (FAQ)
What is a Bookmaker?
A bookmaker is an individual or company that sets odds for sports games and other events and bets on the outcomes. The objective is to return less in winnings than the bookie takes in bets. The aim is to create odds that lead to balanced bets.
How Much Money Do You Need to Start a Sportsbook?
At the outset, you will require cash flow to pay for your overheads. However, money must be in reserve to pay the winnings when a bettor has a successful bet. There is a capital investment, and the level will determine a sportsbook's place in the market.
How To Start a Crypto Sportsbook?
You can start a crypto sportsbook as usual, but customers can only make payments using crypto. You have to set up arrangements with crypto providers so that they can process payments using this method.
Is it Legal to Start an Online Sportsbook?
In the UK, it is legal to start an online sportsbook. However, you require a license from the Gambling Commission, which can limit the number of licences and monitor standards of fairness, security and meeting the legal requirements. See the full list of gambling licenses.