The essence of sports betting is the betting odds. They are determined by bookmakers and provide you with the indicated probability that a certain bet will succeed. Understanding how the odds operate is essential to learning how much the win will be on every wager.
In addition, knowing how do betting odds work may help you decide on bet sizes, payouts and how to find value in a betting line. Understanding various types of odds and determining a potential payout increases your chances of winning.
Although really simple to understand, odds have various formats, and once you manage to master all of them, you will be free to choose the one you prefer most.
So, in case you've been wondering how to read betting odds and how they work, you are at the right place. In this article, we are going to break down all the nuances of calculating odds and turning the knowledge into a powerful tool for a more thrilling player experience.
Understanding the betting odds
Odds are the measure of the likelihood of any particular event. The odds are used to calculate both the payout you'll get if you win a bet and the amount of money you need to spend in order to get that payout.
The first thing all newbies should know about how odds work is what they reflect. In this context, odds are tools used by bookmakers to indicate the likelihood of certain results.
Betting odds not merely show probability but also assist the players in calculating prospective winnings from their bets. Overall, betting markets can offer numerous potential outcomes for a single event. These bet options are based on the probability value assigned to each.
Odds may be used for anything with predetermined possible results and are frequently seen in TV, music, and politics, in addition to sports.
How do odds work in betting?
When you wager on sports, you hope that your prediction will come true regarding the result of the match or other event you have selected. The odds, which are determined by bookies, show how much you'll win in relation to the amount you've wagered.
Here's how it works:
So, assuming that you're predicting Arsenal to defeat Manchester United by more than one goal in their Premier League match. You could place a €10 bet on Arsenal to win at odds of 2/3. In case of winning, you would receive a refund of your money plus an additional €6.7.
However, if Manchester United doesn't lose the match, your whole stake (€10) will be gone.
In essence, odds are the ratio between the amount you wager and the potential reward if you win. It is of utmost importance to understand how odds work in betting, as they are used to determine how much money you will win if you bet on a particular result. Additionally, the odds are not constant and can change over time based on different factors.
How are odds calculated?
The betting odds for any given event are based on the likelihood of it occurring. To follow up on how to read betting odds, the first thing you should know about is the three basic types of betting odds:
Fractional odds (British odds)
These are the most commonly used in sports betting, showing the exact amount of your win for a particular outcome. For instance, in horse racing, if a horse winning probability is indicated 5/1, you would win €5 for every €1 of your bet. The odds of the other horse winning are 4/1, so in that case, you would win €4 for every €1 wagered.
Decimal odds (European)
Highly popular in Europe, Australia and Canada, this kind of bet shows how much you would pay in the form of a percentage of your wager. For example, if a horse is at a 1,2 stake, it has 1,2 decimal points. If you bet €10 on that horse in case of a win, you will earn 12% (€2) of your stake back.
Moneyline (American odds)
American money line odds are indicated with negative or positive signs (+/-). The odds for favourites are marked with a negative (-) sign and show the wager required to win €100. The odds for the underdogs, on the other hand, are shown with a positive (+) symbol and show the amount earned for every €100 bet.
However, the majority of sports betting websites include the functionality to instantly calculate your potential winnings, and you can also find a great deal of odds calculators available online, sparing your time and effort.
Implied probability
The chance that a team will win or lose a game based on the odds provided on each event is known as the implied probability.
The likelihood of a specific result suggested by the odds is known as implied probability. To calculate it, you should convert the odds into a percentage, which represents the possibility that the event will occur as opposed to the alternative.
For determining the implied probability of a particular wager, you can use a formula to transform the odds into percentage form, which will tell you the likelihood of a result. It can be calculated with the help of a formula for each respective type of bet.
How do bookmakers set odds?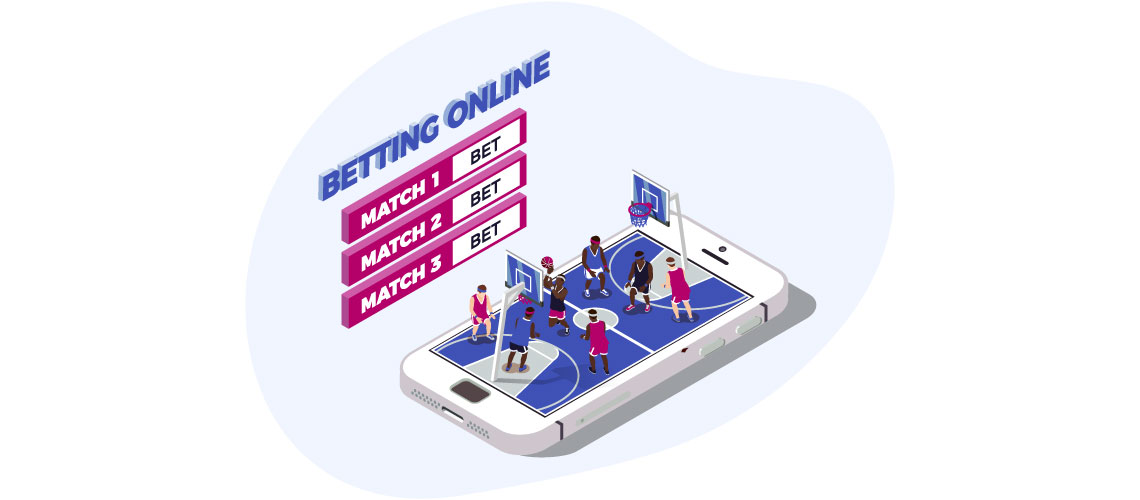 Bookmakers determine the odds of a sporting event; in this context, when placing a bet on a sporting event, it's important to understand how bookies set odds.
Essentially the odds are calculated based on how likely a particular outcome can occur. In fact, when placing a bet, you are agreeing to pay a certain amount of money in exchange for a payout. For example, if both teams have 50% probability of winning, the odds will not be 2 (decimal), as in that case bookmakers will not have any profit. That is where betting margins come along, to help set up a revenue despite the outcome of the match. The betting margins are set by companies and usually varry from 4-10%. For example the odds can be 1.85-1.85 (8% betting margin), 1.9-1.9 (5.2% betting margin).
They do the estimation by analysing the data and information available, such as team and player statistics, historical results, and other relevant factors, to come up with the most accurate probability of each outcome.
Bookies implement odds in order to balance the risk and wager for either side. If a particular event has a very low chance of happening, bookmakers will provide better odds to encourage more players to make a bet. On the other hand, if they are confident something is more likely to happen, they will present worse odds since they understand that it assumes less risk of loss for the players.
It is also worth mentioning that they set their own odds independently from each other. This means that even though you might see two different bets with similar odds on the same event, this does not imply that one bet is better than the other. The difference is based on the bookmaker's estimation of how likely it is for an event to take place.
Moreover, the odds for any event are not constant and will change over time as new information comes along, such as news or injuries. The more information is available about an event, the harder it becomes to predict because there are more possibilities to consider.
In case the topic is relevant to you, you can easily find out more about how to become a bookie in one of our latest articles.
Importance of odds in a Sportsbook
Odds are an integral part of any sportsbook as they assist in building a balanced betting market, where the bookmaker has its advantage, and the players still have a fair chance of winning, along with playing a vital role in attracting players and ensuring higher revenue.
Odds used to manage risk and balance the sportsbook reflect the probability of each possible outcome of a sports event. Implementing the combination of statistical analysis, historical data, and expert knowledge, bookmakers determine the likelihood of each outcome in the form of odds.
The odds also have a key role in attracting customers aiming to offer them the best value for their money. In other words, a sportsbook that consistently offers competitive, fair odds is more likely to attract and retain players as well as maintain trust and confidence in the sportsbook.
Overall, the importance of odds in a sportsbook cannot be overstated, as they create a fair and balanced betting market, engage players, and ensure profitability.
How do bookmakers make their money?
Bookmakers, also known as sportsbooks, make their profit by charging a commission, also called margin, vigorish, juice, or simply "vig," on each bet, which typically makes around 4-10% of the wager but can vary depending on the sportsbook and the type of bet.
Bookmakers usually balance the book by getting an equal amount of money on both sides of each bet. By doing so, they reduce their risk and ensure their profit regardless outcome of the event.
Offering promotions and bonuses are also a common practice to attract customers and keep them coming back. These may include free bets, cashback offers, enhanced odds, or other incentives to increase revenue.
In conclusion, bookmakers make their money by charging a commission on each bet, balancing the book, providing a wide range of bets, and, of course, offering promotions and bonuses to engage more players.
Factors that affect sports betting odds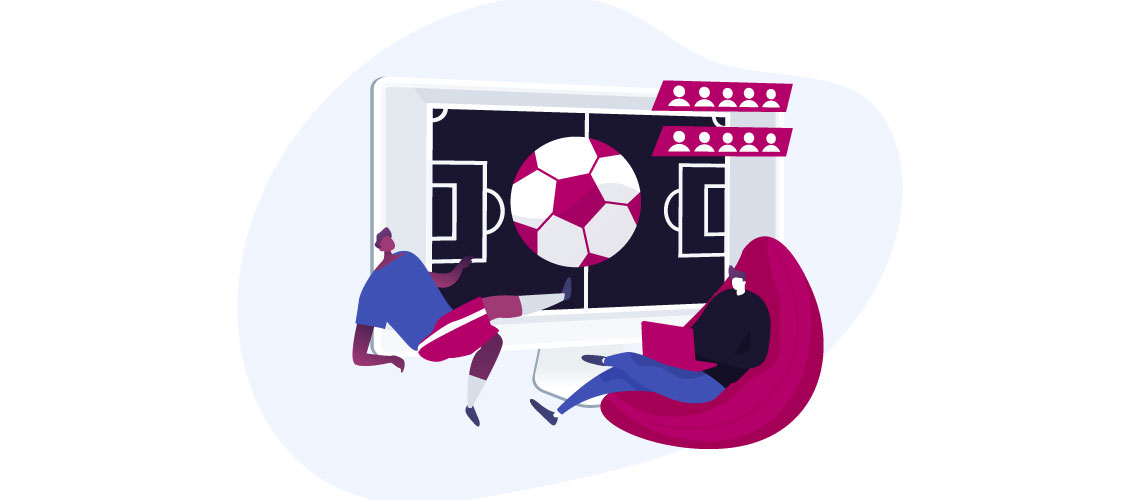 There is a wide range of factors that may influence how betting odds work, this includes:
Team or player performance
The current form and performance of a team or individual player can have a significant impact on the odds. Bookies adjust the odds based on factors such as recent results, win-loss records, or injuries.
Home Field Advantage
It's no secret that teams playing at home tend to perform better based on psychological factors, familiarity with the playing conditions and the support of their fans.
Weather Conditions
Particularly in outdoor sports like soccer and American football, weather conditions such as heavy rain or strong winds can influence the results of the match.
Previous Results
Bookmakers tend to look at past performances of teams and players, as well as their statistics, to help them set the odds for future events.
Betting Patterns/ Market demand
The amount of money wagered on each team or outcome, as well as the high interest in a particular event, can also influence the odds, shifting them in another direction.
News and updates
The latest news regarding the game may affect the odds, especially if it relates to team selection or injury updates. If a star player is injured or suspended, for example, the odds may shift in favour of the opposing team.
Examples of different types of bets
Many different types of bets can be placed on sporting events, and each type of bet has its unique structure. Following are a few of the most popular kinds of wagers for being able to understand how to interpret the odds ratio or the set of risks and rewards.
Moneyline: A moneyline bet is a simple bet on which a team will win a game. The odds are expressed in either American, decimal, or fractional format, and the payout depends on the odds of the team.
Point Spread: A point spread bet is a bet on which team will win a game with a handicap applied to one or both teams. The favourite team is given a negative point spread, while the underdog is given a positive point spread. The player must choose which team will win the game with the point spread taken into account.
Over/Under: Also known as a total, it is a bet on the total number of points scored in a game by both teams combined. The bettor chooses whether the total score will be over or under a predetermined number.
Futures: This is a bet on the outcome of a future event, such as a championship or tournament. The bettor must choose which team or player will win the upcoming event, and the payout depends on the odds at the time the bet is placed.
Parlay: A parlay is a bet that combines two or more individual bets into a single larger one. The bettor must correctly predict the outcome of all individual bets to win the parlay. The payout for a parlay is usually higher than the individual one, but the risk is also greater.
Proposition: Also referred to as a prop, this kind of bet includes a specific event or outcome within a game, such as the first team to score or the number of touchdowns scored by a particular player.
Teaser: This is a bet that combines multiple points spread or over/under bets into one larger bet. The bettor can adjust the point spread or over/under in their favour, but the payout is lower than that of a parlay bet.
These are only just a few examples of the many different types of bets that can be placed on sporting events.
Strategies for interpreting odds
Understanding how betting odds work and being able to read them is one of the backbones of interpreting odds and being able to make more informed betting decisions.
As talked about previously, odds can be expressed in decimal, fractional, or American format, each representing the same information differently. It's important to know how to convert between the different formats, so you can compare them and find the best value.
Another vital strategy includes calculating the implied probability, which is the probability that the odds imply a particular outcome. You should also compare odds from various sportsbooks, as they may be slightly different for the same event.
How to select a sports odds provider?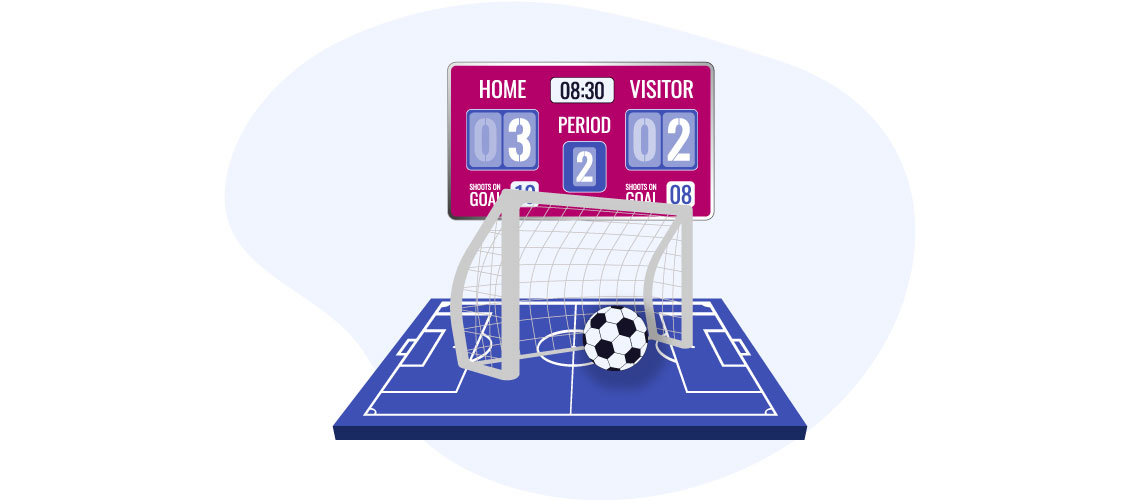 When selecting a sports betting data provider, it's important to consider several factors to ensure you are getting accurate and reliable information. Here are some things to look for:
Reputation
Choose a reputable provider with a good name in the industry. Look for providers with positive reviews and a history of providing accurate data and timely updates.
Range of Sports and Events
Look for a provider that covers a wide range of sports and events giving you more options for betting.
Accuracy
Accuracy is essential when it comes to sports odds. Choose a provider that has a track record of providing accurate and up-to-date odds with minimal errors or discrepancies.
User-Friendly Interface
Look for a provider with a user-friendly interface that is easy to navigate and understand. The odds should be presented in a clear and concise manner, and the website or app should be easy to use on both desktop and mobile devices.
Live Betting and Streaming
Some sports odds providers offer live betting and streaming, allowing you to place bets during a game and watch the action in real-time.
Customer Support
Choose a provider with good customer support in case you need assistance with using the platform or have any issues with your account.
Promotions and Bonuses
Some providers offer promotions and bonuses, such as free bets or deposit bonuses, so make sure to cooperate with a provider that has the most appealing offers.
Considering these factors, it is worth mentioning that BetConstruct is an industry-leading and trusted provider that offers solutions meeting all your standards and preferences. As a leading Sportsbook Software supplier with over 70,000 In-Play and 140,000+ Pre-Game events per month, BetConstruct covers 120 sport types, including Virtual Sports, Esports and many more.
Final words
In conclusion, understanding how betting odds work is fundamental for anyone who wants to engage in sports betting. Bookmakers use odds to indicate the probability of specific results and calculate both the potential payout and the amount required to place a bet.
Now that you have more knowledge of how odds work in betting, you will be able to make more reliable betting decisions and ultimately have increased chances of winning.
Frequently Asked Questions
Question: What are the different formats of sports betting odds?
There are three main formats for sports betting odds: American (moneyline) odds, decimal odds, and fractional odds.
Question: What are American odds, and how are they expressed?
American odds, also known as moneyline odds, are expressed as either a positive (+) or negative (-) number. Positive numbers indicate the underdog, while negative numbers indicate the favourite. The number represents the amount you would need to bet to win €100 (negative odds) or the amount you would win if you bet €100 (positive odds).
Question: What are decimal odds, and how are they expressed?
Decimal odds are expressed as a single number followed by a decimal point.
The number represents the total payout you would receive, including your original stake. For example, if the odds are 2.50, a €10 bet would pay out €25 (€15 in winnings and the €10 original stake).
Question: What are fractional odds, and how are they expressed?
Fractional odds are expressed as a fraction, separated by a slash. The first number represents the potential winnings, and the second number represents the stake. For example, if the odds are 5/1, a €10 bet would win €50 (€40 in winnings and the €10 original stake).
Question: Can odds formats be converted to one another?
Yes, odds formats can be converted to one another using mathematical formulas or online converters.
Question: Can different sportsbooks use different odds formats?
Yes, different sportsbooks may use different odds formats depending on their preference, geographic location and target audience.
Question: What factors should be considered when choosing a format for sports betting odds?
Factors to consider when choosing an odds format include familiarity and ease of use, the types of bets offered, the availability of odds for different sports and events, and the odds format used by other sportsbooks and bettors in your region.