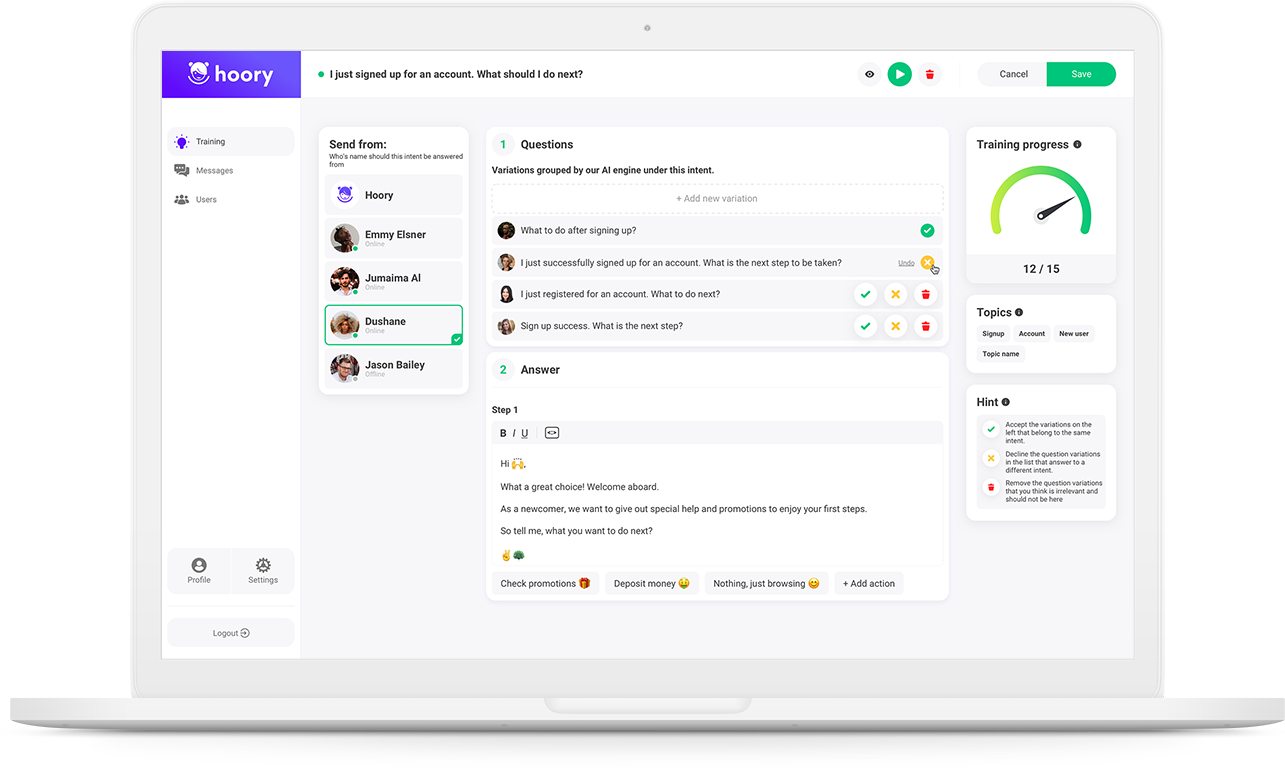 Hoory is an AI-powered support assistant that helps your business automate customer communications and provide 24/7 support with zero delays and no queries left unresolved, turning every interaction into a perfect customer experience. Powered by conversational AI, machine learning and natural language processing, Hoory goes beyond automation. It understands customer intent, provides relevant answers and resolutions, and enhances customer loyalty while reducing business costs. And in addition to its advanced AI capabilities, you can also use Hoory as a general inbox application, giving your agents a seamless way to communicate with customers.
KEY FEATURES
Inbox: A complete management system where you can take over conversations, change assignees, set up welcome messages, prioritize, tag, search, and leave notes.

 

Knowledge Base: With the Knowledge Base feature, your assistant can quickly crawl your entire website and learn from its content to answer untrained questions on its own.

 

Training: Teach Hoory answers to anticipated customer questions and let it communicate with your customers in your brand's tone of voice.



Team Collaboration: Invite team members to train your AI assistant collaboratively. Manage individual permissions and assign specific tasks to the right experts.


Customisable Widget: Style Hoory to match your business's visual identity by changing the widget's name, character and colour scheme.


Speech Recognition: Communicate with Hoory effortlessly by converting speech to text and vice versa.


People (Coming Soon): Access your entire customer base in the People app with advanced search to view and manage all interactions with end-users.
*Available in your local currency or cryptocurrency