*Available in your local currency or cryptocurrency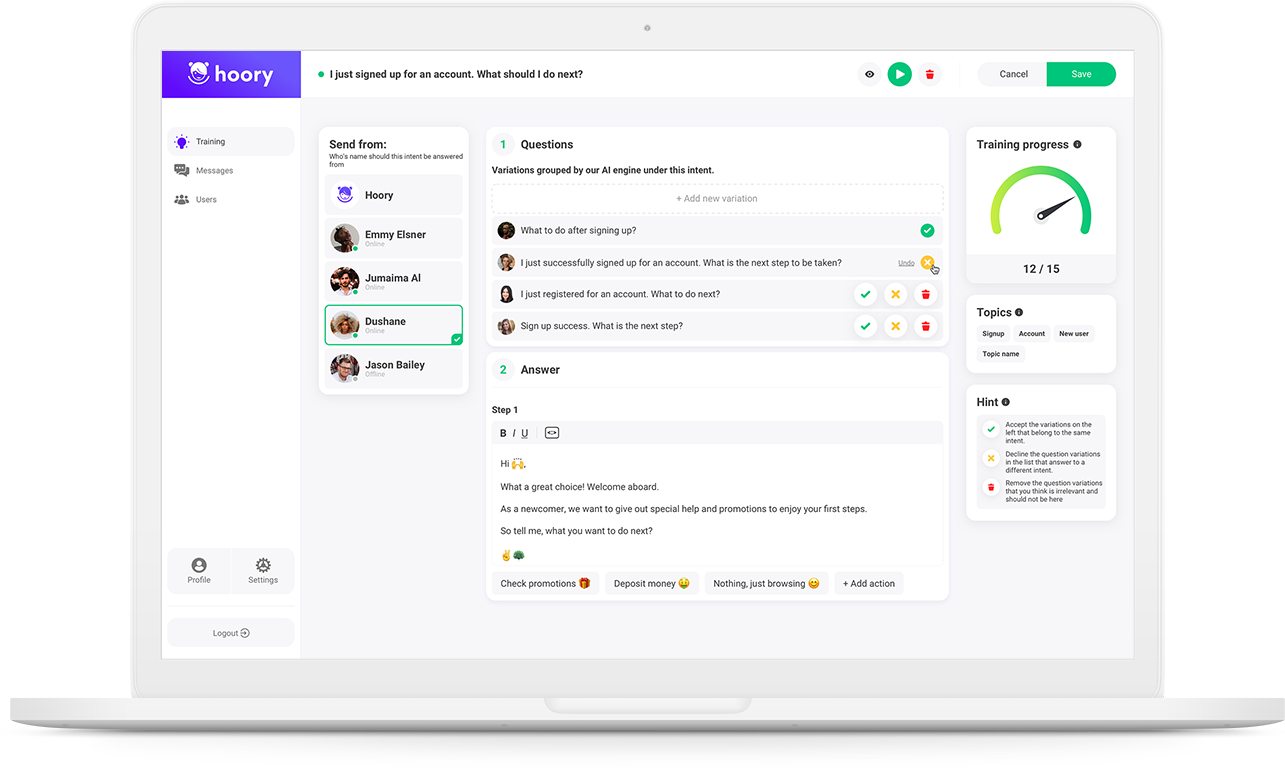 As competition in the online environment is now more challenging than ever, businesses are going the extra mile to discover assets that will make a difference. We believe that an outstanding customer experience is a decisive element in the success of any business - so we have created Hoory.
Hoory is a friendly conversational Assistant that runs on Artificial Intelligence. It was designed as a cost-effective solution for businesses to automate their customer support services. Regardless of the industry, business type, or magnitude, integrating Hoory into a website brings a number of benefits to the table. Users will be able to interact with Hoory 24/7 and receive instant support and relevant answers to their queries. It can be trained to respond to frequently asked questions, as well as some of the most complex requests.
Thanks to its AI applications, Hoory can be shaped to match a business's traits, but can also learn to act on its own. Using its Knowledge Base, Hoory can crawl the content of an entire website and share that knowledge with users in human-like conversations.
KEY FEATURES
Inbox: A complete history of conversations between users and your Assistant, agents, or yourself. This is where you can manage your settings, prioritize, search and filter, change assignees, leave notes, or take over conversations from Hoory.

 

Training: A feature that allows you to train Hoory as you see fit. You can teach an Assistant to answer in your brand's tone and share the information you want to put across. You can do this on your own, or collaboratively, as a team. 

 

Knowledge Base: Thanks to KB, Hoory can learn to act on its own. If users address questions about your business that your Assistant was not trained to answer, it accesses its KB and generates the best possible response, according to your website's content.