Make your players' gaming experience more enticing by offering digital gaming assistant to keep them connected and informed.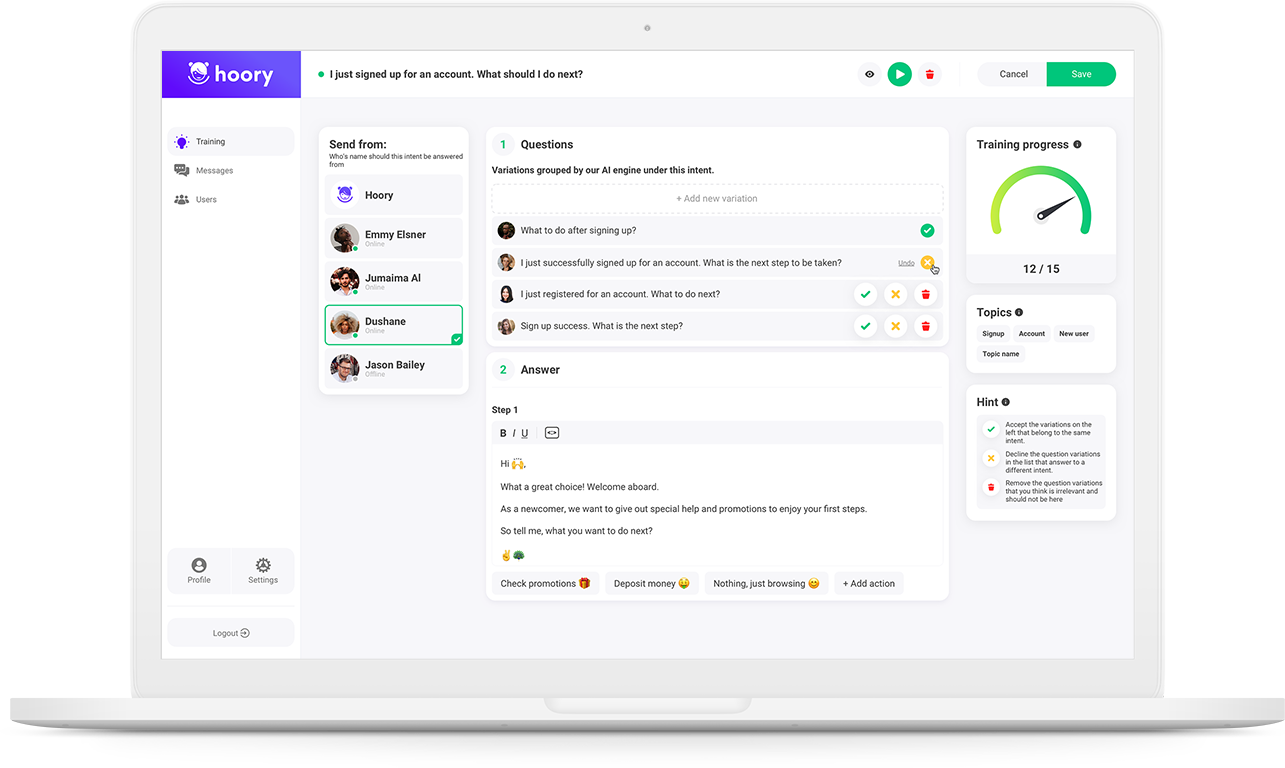 Hoory is BetConstruct's virtual gaming assistant. It is designed to help your players navigate through your website. The players can command Hoory to search for events, place a bet instantly, open casino games, see the odds and markets and even ask miscellaneous activities concerning their user account. Your players won't waste their time typing on the keyboard, they will enjoy voice dictation instead.  

Hoory is a great way to keep your players entertained. It can not only answer sport-specific questions but also questions of any other aspect such as her history, her name origin, do various translations, etc.  
KEY FEATURES
Vast up-to-date database about gaming and betting industry
Easy access to voice commands launcher
Placing bets is easier and faster
Executing different actions on your players' behalf hands-free
Clear responses related to sports and not only
Main functionalities including searching for events, placing bets, opening different games, checking events, teams and leagues' statistics and more
Other entertaining functionalities such as quick calculation, checking facts, translating, etc.