Ever wish you could put yourself in sports coaches' shoes? Create your very own sports team, initiate and control a game? That's something highly appealing to a very certain, but rather vast player profile. That appeal is called Fantasy Sports and here is how it can grow your business.
Who Plays Fantasy Sports?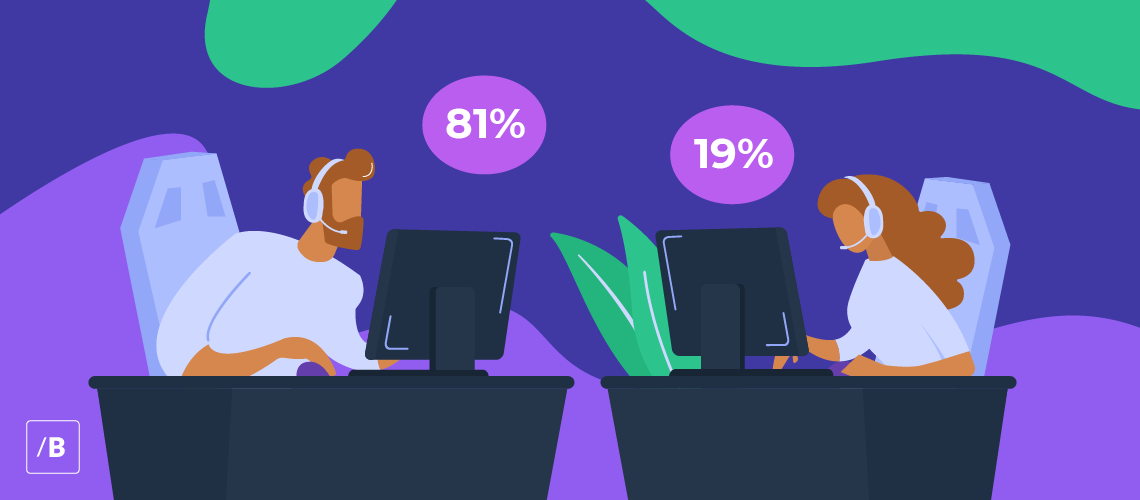 Fantasy Sports is super popular amongst sports and betting fans. In fact, 79% of the Sportsbook players even said they'd place bets if Fantasy Sports betting became legal in their states. As for the special player profile engaged in this type of gambling, the demographics from 2019 survey show the information on fantasy players and sports bettors:
Fantasy players
81% male, 19% female
50% are between the ages of 18 -34 (average age is 37.7)
67% are employed full-time
Sports bettors
80% male, 20% female
50% are between the ages of 18-34 (average age is 38.1)
67% are employed full-time
Why Do You Need Fantasy Sports Software?
Speaking in favor of the Fantasy Sports software, it's good to regularly review certain advantages it has. With its customisable interface, reliable fantasy data and real-life statistics, Fantasy Sports is a perfect solution for you to put new life into your business. 
It's incredible how advanced technology has contributed to the growth of Fantasy Sports thanks to the availability of statistics and data for users. As the young generation is enthusiastic about online games and related activities, the Fantasy Sports industry is reckoned to experience an excellent revenue boost all over the world. 
The statistics illustrate that revenue in the United States, for instance, generated 2.91 billion U.S. dollars in 2019. In the same year, the market was worth 7.22 billion U.S. dollars.
Currently more than 59 million people play fantasy games in the US and Canada, according to the Fantasy Sports and Gaming Association. It also states that 20 million people are playing fantasy games across India, and the number is estimated to reach 150 million by 2022. 
All in all, the Fantasy Sports gaming industry is highly driven by the constantly rising internet penetration, the emergence of next-generation technology (5G), as well as the rapid adoption of smartphones and innovative mobile apps, which, indeed, fuel players' involvement and have a positive impact on the market development in general.
Business Model Behind Fantasy Sports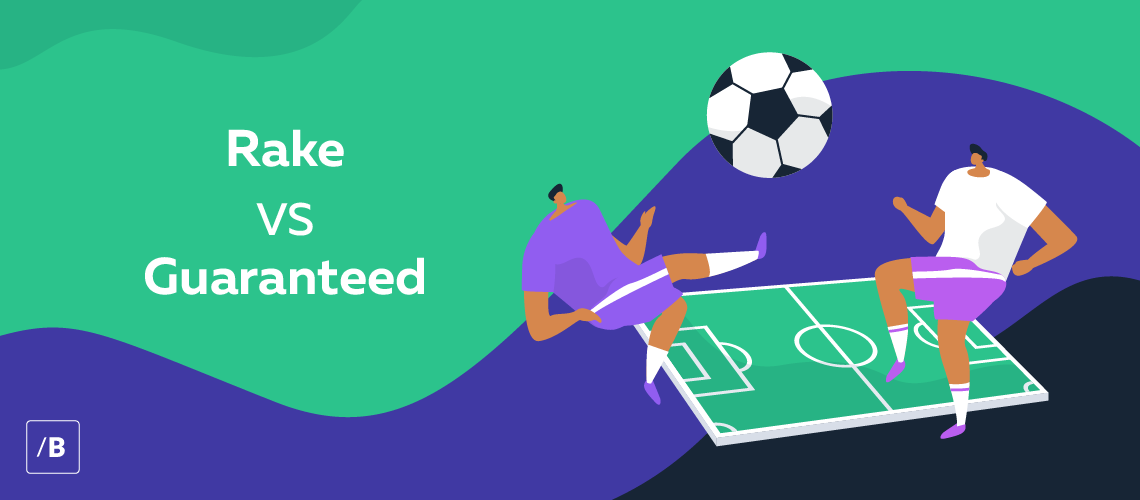 Fantasy Sports games have good potential to attract sports fans to play and bet in a virtual environment.
A lot of top gaming/betting websites add fantasy sports to their gaming portfolios and use it as a standalone operation.
The great thing about a Fantasy Sports business model is its convenience in setup and operation. This model is known for its two types - Rake and Guaranteed.
Income from the Rake
Rake is the fee your players pay on Daily Fantasy Sports websites to enter a contest. Part of that entry fee goes to the prize pool and a certain percentage comes to your website. With the Rake type, you profit from every single entry.
NGR (Net Gaming Revenue) Calculation formula
Entry Fee x (Rake : 100) x Number of Participants = Profit
Income from the Guaranteed
With Guaranteed contests, the most popular type, the prize pool is known in advance. The limit on the number of participants is set during the contest.
Aware of the amount of money guaranteed, your players are more keen to play and have higher hopes to win. The more the guaranteed money, the higher their chances to win. That is what players normally believe. 
The size of the guaranteed sum may be different for smaller sports and leagues. But in most of the popular Daily Fantasy Sports contests and major tournaments, users anticipate high prizes.
For Guaranteed contests, we have the following monetisation formula:
Entry Fee X Participants count - prize fund = profit
For both Rake and Guaranteed types, you can have Local or Network competitions. 
As far as your Fantasy Sports betting website is concerned, you have an option to give tickets to your players upon registration: this can help you transform your players into paying customers.  
Jurisdictions and Legal Matters
Some countries strictly prohibit any type of betting, including Fantasy Sports. But the good news is that there are some where it's actually legal. So we will focus on those. For example, France, the UK and all the countries where Malta and Curacao gaming licences are accepted. 
[Complete list of gambling licenses: conditions, countries, operations, uses]
As opposed to bettors, Fantasy Sports players compete with one another, not with the operator. This is why in some countries where betting is mostly forbidden, Fantasy Sports is allowed. As for Social Fantasy Sports, it is legal in all the countries because no real money is used in it. Fantasy betting is legal in India and the USA. Of course, regulations may vary from region to region and state to state. 
Operators must make sure to check those beforehand. France and the UK have their own licensing system, while some other European countries, such as Spain or Germany, allow operating under the Maltese online gambling licence. BetConstruct partners can operate as White label operators in the countries where MGA (Malta Gaming Licence) and Curacao licences are accepted.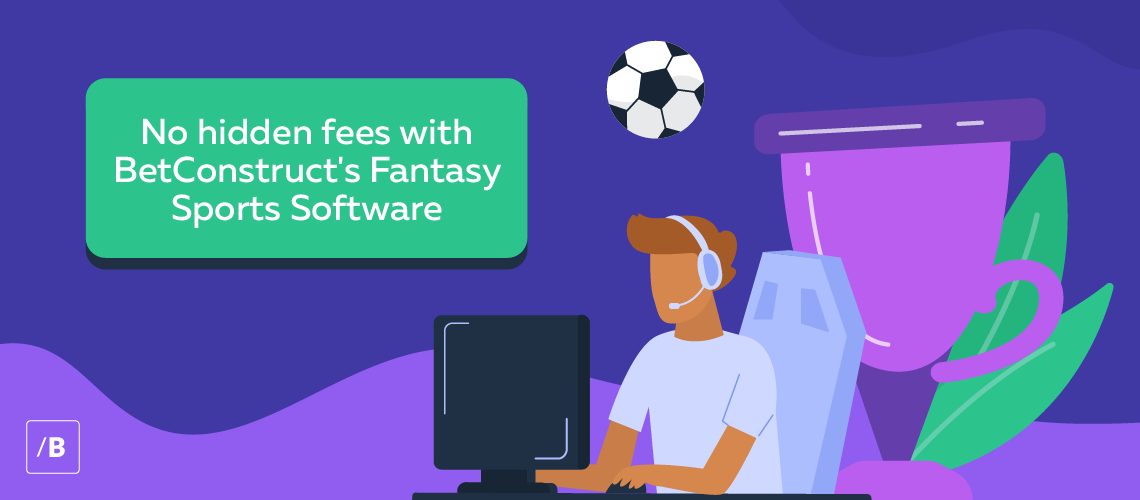 Risk Management for Fantasy Betting
If you have an igaming operation with Sportsbook, Online casino games, Poker, and other betting solutions, you are going to need a risk management environment that will give you insights and information about your players.
With Fantasy Sports, you don't need any risk management tool for one simple reason - your profit from fantasy betting comes from your rake and guaranteed competitions and in these ventures, no risks are involved. 
Final Thoughts
A Fantasy Sports business is profitable both as a standalone option and as part of an existing operation. 
To start Fantasy Sports as a standalone business, you first need to clarify whether Fantasy Sports betting is legal in your operating location. 
If you choose to go for the in-operation alternative, then just integrate Fantasy Sports software into your website and boost your retention rate by attracting players to this new feature.
We wish you a successful start of your fantasy sports operation.