When starting an online gaming business, operators will need a professional igaming software, an established gaming company, online gambling license and merchant account. Yet, more difficulties they face while meeting regulatory requirements. Thus, let's take a closer look at the two of the most popular licenses, Maltese and Curacao, and discuss their pros and cons.
Many operators face more difficulties when choosing a gaming license that will meet their business needs. As you already know, our today's goal is to understand which gambling license to choose. The growing demand for a trustworthy licensed operator creates incentives for liberalizing the online gaming market. That's why it's challenging for today's operators to comply with these regulations. This has caused many obstacles for small gaming companies to obtain and uphold a gaming license. 
Today, there are the following frameworks in the gambling industry:
Countries/states that regulate online gambling within their territories;
Countries/states that regulate, but provide exclusivity to public/private  monopolies;
Countries/states that ban betting activities within their jurisdictions;
Countries/states that lack regulations on gambling activities.

There are a lot of gambling laws and jurisdictions. Of course, among the most popular ones are Alderney, Malta, Curacao, Isle of Man, Gibraltar, etc. Today, we will draw your attention to two of these gaming jurisdictions: Malta and Curacao. We are going to weigh up the pros and cons of each license.
Malta VS Curacao gambling license
Curacao (Netherlands Antilles) is considered one of the most popular online gaming licenses as it has quite favorable gaming jurisdiction. The tax service is quite affordable and usually, master licenses are packed with a license and hosting services for newbies as well. 
Curacao is a small island on the north coast of Venezuela. The gaming industry has been expanding in Curacao since 1966. Curacao gaming license offers only one type of license to permit operators and software providers deliver sports betting, games of skill and chance. 
 
Malta is a Mediterranean island, which is also a member of the EU. Malta has a long history in gaming legislation. In 2009 the island generated 52.5 million euro tax revenue from remote gaming. 
Maltese gambling system is governed by the Malta Gambling Authority and a lot of laws and regulations have been created to form the regulatory framework. Malta gaming license has a high repute thanks to anti-money laundering standards and financial laws and regulations.
Malta gaming jurisdiction
Malta is the first member of the EU to regulate Internet gaming since 2000. A year later, the Malta Gaming Authority was formed. According to the latest update of the framework, Malta offers licenses of the following categories:
Gaming Service license: a business to consumer license to offer or carry out a gaming service;
Critical Gaming Supply license: a business-to-business license to provide or carry out a critical gaming supply.
The authority issues a variety of gambling licenses and drafts relevant regulatory frameworks to cover the following game types:
Type 1
Games of chance played against the house which result is determined by a random generator and it includes casino type games such as blackjack, baccarat, roulette, poker, slots, etc.
Type 2
Games of chance played against the house such as sportsbook which outcome is decided by the result of an event or competition and the risks are ruled by the operator himself by managing odds offered to a player.
Type 3
Games of chance not played against the house, where operators generate revenues by a commission or other charge based on stakes or prizes, it includes player vs player games such as poker, bingo, etc.
Type 4
Controlled skill games such as fantasy sports where the outcome is determined by the aggregation of statistical results of the performance based on skills and knowledge of a number of individuals competing in actual sporting events. It is worth noting, the Maltese government is building a Smart city which will be a hub for online companies in the country.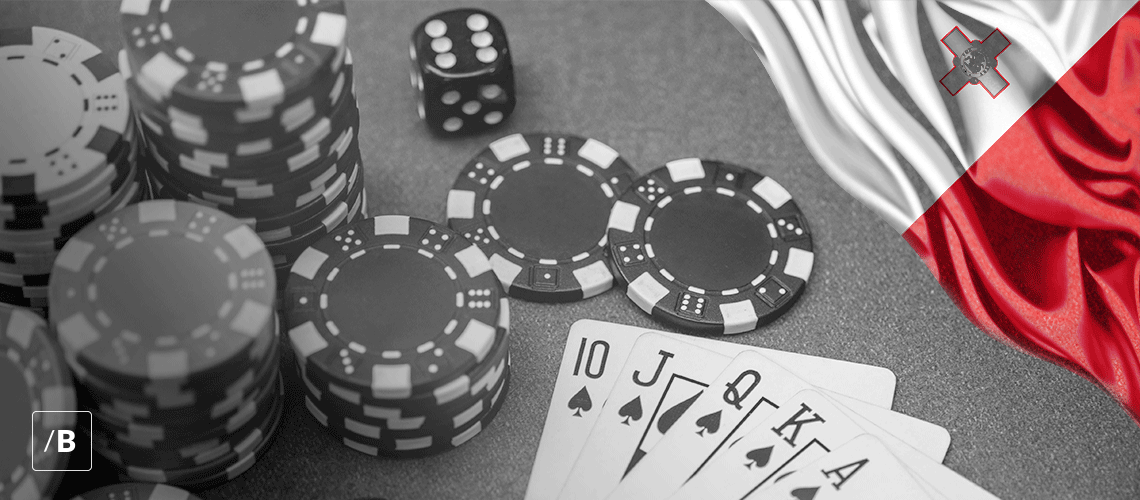 Pros and cons of Malta gaming license
There are both advantages and drawbacks of Malta gambling license. Among the pros are:
Stable regulatory framework
Malta has a powerful regulatory system for igaming. As mentioned earlier, it is regulated by a special governmental body, which ensures efficient and pragmatic gambling regulations.
The protection of players and operators
The license is awarded based on the proper operation of interactive games and many other factors. Thanks to a stable regulatory framework, Malta offers protection for both players and operators.
Anti-money laundering
When it comes to money laundering, Malta gaming jurisdiction is second to none, as it has implemented all EU Directives regulating the prevention of money laundering.
Reputable license
Maltese license is trustworthy and reputable because it is sanctioned by the EU which makes it meet all the standards of a high-class online gambling license.
Multiple licenses
Operators can apply for multiple licenses that are issued for ten years at a time. Of course, with the advantages there are also disadvantages that make gaming operators think twice before choosing Malta gaming license:
Taxation and license fees are higher than in Curacao;
Application procedure requires more time and is more complex;
A significant portion of a casino/sportsbooks operations must be located in Malta.
Curacao gaming jurisdiction
Curacao is a part of the Kingdom of the Netherlands and is situated not far from Venezuela. Curacao is the first country that legalized gambling in the world and there are several master license holders who provide a full package of sub-licenses together with hosting and IT infrastructure. It is the most popular jurisdiction for running online gambling business because it has political stability in the country and the license more accessible. Many operators give the preference to Curacao gambling license because it offers an all-in-one solution and attractive taxation.

Let's dig deeper into the pros and cons of obtaining Curacao license.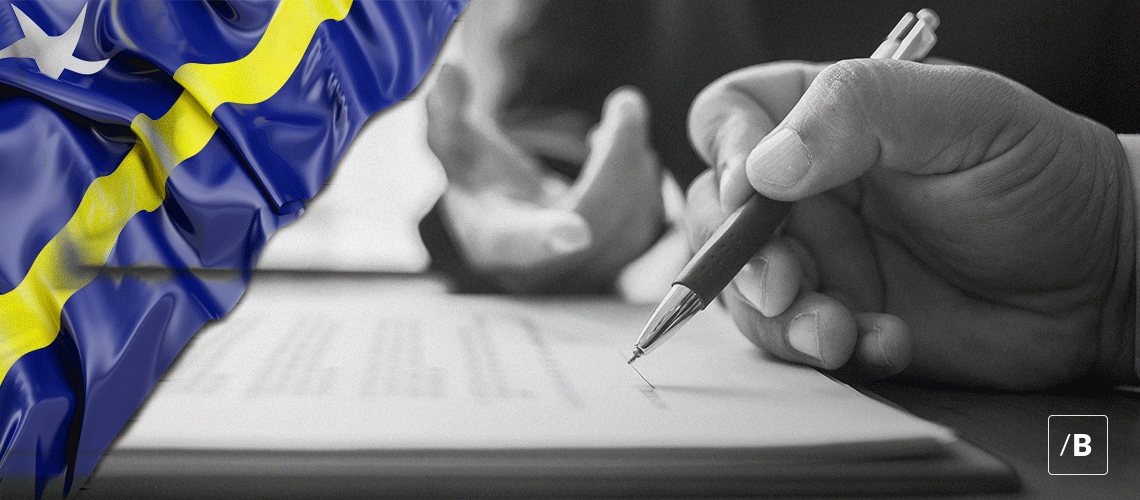 Advantages and disadvantages of Curacao gaming license 
Lower costs
Many gaming operators prefer Curacao gaming license because the country offers attractive license fees and taxation.
Simple application process
It's very easy to gain a Curacao license. No big hassles and long waiting time. Best choice for small startups with a small budget.  
All-inclusive licenses
This is considered the best part of Curacao license. It is simple and has only one type of license for all the online gambling products. In contrast with other jurisdictions, multiple licenses are not needed.
A label of licensing
You can receive a label of licensing from a Master license holder to put in your site certifying its licensing status.
With all these pros, there are also cons that you should consider before choosing a Curacao gaming license over Maltese one.
Low cost and fewer requirements are considered less reputable for some gaming operators;
Curacao gaming commission takes a hands-off approach when players dispute;
Almost all the Curacao licenses are sublicenses, i.e. Master license holder is responsible for a gaming company, not commission;
Marketing limitations are common in most EU countries, North America, etc.;
Opening a bank account for online gambling is difficult; in case of Curacao license, it is much more complex.
Now that you know all the pros and cons of both Malta and Curacao gaming licenses, it's up to you to choose it. Remember that first off you should consider your business requirements before having the final say on the right license for your online gaming and betting company.
Author: Arpine Minasyan