Having a profitable sportsbook is a necessity. It is an essential and well-known betting product in view of the fact that it engages players, creates involving experience for them and keeps them coming back for more. Business-wise, the software needs to be secure and mobile friendly, ensure operators' freedom and flexibility and be designed in a way it matches the expectations of the partners and customers.
No matter how unique sportsbooks can be, similarities between them are obvious. However, each sportsbook has a different set of rules, functionalities and abilities. An effective and successful sportsbook stands out with its multifunctionality, flexibility and other various criteria. 
The Main Important Aspects to Check on a Sportsbook Software
Provide a user-friendly sportsbook interface
Many operators face difficulties when trying to pick an appropriate sportsbook software. One of the key factors is having a highly customisable interface, which plays a major role in the selection process. This will allow you to update your product, specifically customise it to the needs of your players. Navigation and correct placement of promotional banners can noticeably impact a player's further decision to stay on your website or leave and seek for a better operator. What comes to sportsbook views, Classic or Asian, and odds types, be it fractional or decimal, here is where players' tastes may drastically differ, but your sportsbook must be universal and cater to any preference for ultimate success. 
Ensure full coverage of popular sport events
A great sportsbook needs a broad coverage of sport events not only from the main markets in the world, but also from less popular types from different regions in order to attract a special audience. When looking for the best online sportsbook, bettors are mainly looking for a variety and region-specific options alongside globally popular markets. Hence, it's important to deliver both and back the offer with a wide range of pre-match and live betting events. As players prefer the idea of getting longer odds and making their own choices instantly, live betting becomes more and more favored. This creates exciting and intensive moments for them, building an extra level of experience and entertainment. 
On a daily basis BetConstruct, for instance, offers 3,000+ live and pre-match events for operators. It goes without saying that the more popular a sport type or a championship is, the more diverse are the markets and higher the odds. 
Choose from various sports types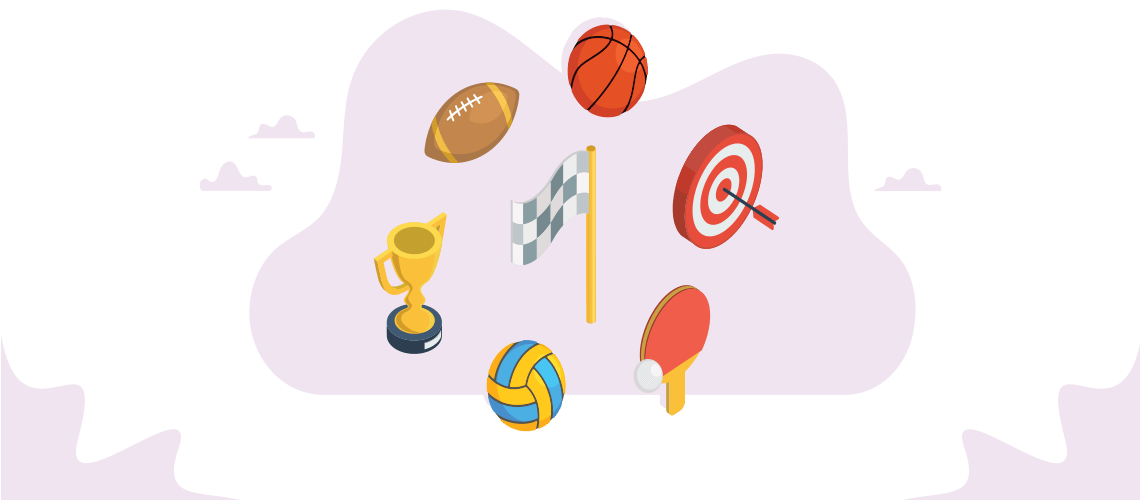 Any successful sportsbook should offer a wide variety of sports with different leagues in different regions. This way, it will be able to provide basic opportunities to players, as a result of which they will have a chance to take advantage of more options of sport types. Needless to say that the more is provided, the larger is the player's field of choice, which makes the sportsbook attractive and competitive in the market. 
Many regions have their favorite sports according to their history, philosophy and preferences, and local bettors have more interest towards those markets. Thus, it is important to take into account the sports intended for betting in different countries:
UK - Horse Racing, Greyhounds, Rugby, Cricket, Golf, Snooker, Darts
China - Table Tennis, Badminton, Archery
India/Pakistan - Cricket
Australia - Aussie Rules, Cricket, Horse Racing, Cycling
USA - American Football, Baseball
South Korea - Taekwondo, Archery, Baseball
Africa - Rugby, Cycling, Cricket, Rallying, Athletics
In a nutshell, besides providing a big number of sports across a wide range of countries, it is very important for an outstanding sportsbook solution to be customised and adapted to the region where it is going to operate, but also be flexible enough to provide the sports needed in the specific region with the demanded depth of leagues. 
Efficient iGaming risk management strategy
One of the key features of a successful sports betting platform is a well-reasoned risk management strategy. To develop a strong strategy, it's important to have a good knowledge of customers and a detailed understanding of events. 
First, it is necessary to implement KYC (Know Your Customer) procedures: identify and verify the identity of clients, recognise their activities, taking into account the player history, as well as monitor those activities. 
Then operators should analyse events, as they carry various risk assessments. Limits need to be set per betting shop and agent, per player, per player for particular sports and markets, etc., which will define the amount of risk an operator could take on an outcome. This comes to prove the importance of having proper risk management setups. 
And finally, it's essential to use the right backoffice tools and installments to prevent fraudulent activities resulting in a non-profitable sportsbook. With the help of these special tools, operators can manage risks and provide responsible gaming.
A well-developed and specifically taught risk management plays a significant role in a profitable sportsbook. If operators are able to create a high-quality system to manage risks and make important decisions themselves, then constant success is guaranteed.
Offer multi-device betting solution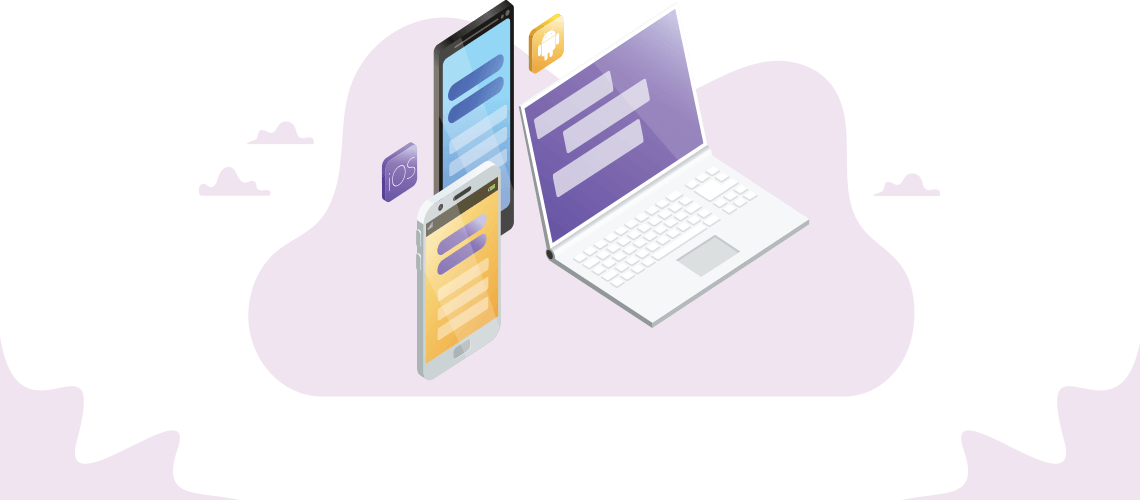 Nowadays, it is common to see users play on different devices, which emphasizes the importance of providing a multi-device solution to them. In order to attract and delight customers, it is necessary to have a sportsbook not only available on desktop, but also optimised for mobile and tablet. 
Players should be given the opportunity to bet on sporting events via mobile, as now more and more sports bettors are logging into their online sportsbook accounts from their mobile devices. So, it's of paramount importance to take into account the preferences of players and provide them an on-the-go kind of sportsbook experience. With that you will provide your bettors with an opportunity to play, as well as follow the course of the game whenever and wherever they want.
Ensure accurate odds data
Odds feed data is the core of any sportsbook. To offer online sports betting, first of all, means delivering a number of markets and odds for those events. Odds provide a likelihood of a particular outcome of an event, giving players a chance to know what the potential winnings of the bet are. 
Delivering a wide range of markets is what makes a sportsbook flexible and outstanding. It's even more important to set proper odds so that the bookmaker doesn't lose in the end. To accomplish this, competitive margins, i.e. the percentage out of the total bets amount that is charged by the bookmaker, should be fixed. If all this is done correctly, then the margins would be accumulated and the company would make a profit.
As seen, profitable odds are an indispensable part of a successful sportsbook. Besides, they need to be backed by correct statistics, otherwise it will be very difficult to maintain an effective sportsbook. It's essential for the company to provide players with an opportunity to follow the game, having statistical data at hand. BetConstruct, as a complete sportsbook provider, creates and delivers accurate odds for a large number of markets and competitive margins, as well as supplies statistics to players, so that they can make wiser betting decisions.
Not to mention the importance of the capability to have different formats to adjust different markets: Decimal, Fractional, American, Hong Kong, Indo, and Malay. BetConstruct provides all these types for different regions, such as Europe, UK, America and Asia, respectively, thus increasing the chances of being an advantageous provider.
Integrate top payment methods for iGaming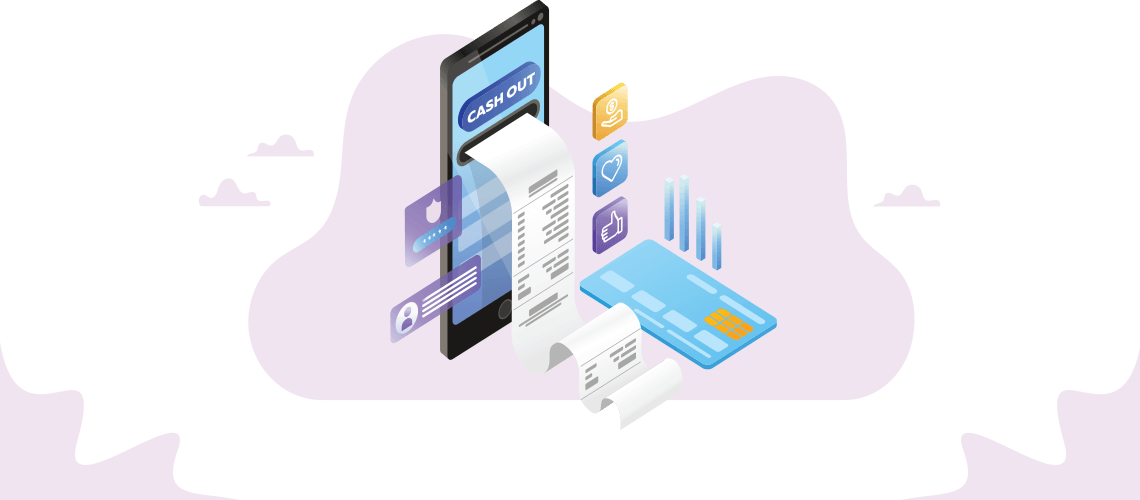 Having a safe and easy way to manage funds at an online sportsbook is of utmost importance for both an operator and a player. To delight more bettors, it is essential to accept as many payment methods as possible. 
Let's take a look at the most common deposit and withdrawal methods a sportsbook can offer to choose from.
Credit cards and debit cards (mainly MasterCard, Visa, and Maestro) 
Electronic wallets (E-wallets)
PayPal
Direct bank transfer
Prepaid cards
Cryptocurrencies (mainly Bitcoin)
The capability to offer a variety of payment methods proves the flexible and user-friendly characteristics of a sportsbook, meaning that the latter is geared towards different regions. 
Some of the above-mentioned methods are available for deposits or withdrawals only. Also be aware of conversion fees and pay attention to the currency. Yet, the inconvenience of fees is quickly offset by the accessibility and speed of payment methods.
The most bothersome point, however, is the provision of banking details and personal information. Dealing with such sensitive data requires much responsibility and in order to attract trusting customers, you need to ensure encryption of all information on your website and create a secure environment. A reputable sportsbook undoubtedly takes care of all this and dispels any doubts a player may have.
Furthermore, a sportsbook can stand out with a supply of a range of cash out options, such as partial, full and auto. This feature provides players with an opportunity to end the bet before the conclusion of the event. Partial cash out will let users receive a part of the possible prize leaving the remaining part active. In case of the auto version, the bet will automatically cash out notwithstanding the fact of being logged in or out. Cash out is used to maximise profits and minimise risks, yet another benefit for a successful sportsbook to provide.
Enable various backoffice tools
Backoffice is the most vital part of the platform for managing operations, such as choosing markets, setting margins, fixing limits, viewing players and reports. It is a fundamental part of a sportsbook solution and a headquarters of any sports betting business.
Let's take BetConstruct's Backoffice tools as an example of a profitable panel.
Backoffice (admin panel) functions this way: the company and a player are separately overviewed. First, personal information is gained from each user to set a prerequisite for further contacts. We request information from the moment of registration to later promote the player, and every time there is something new, data is being updated. Afterwards, KPI (key performance indicator) is measured to see the effectiveness of the company.
Apart from viewing players, it is also necessary to set some limits of deposit and withdrawal, which are fixed for an hour, a day or a month. There is even an opportunity for players to request for limit changes or press the "self-exclusion" button.
The next tool is used in choosing markets and setting margins. The software provider suggests its operators the markets to subscribe to, as well as the selections of margins, thus helping to manage their businesses.
As for statistics, bet reports are worth mentioning. The ability to view reports gives an opportunity to see any change taking place at the sportsbook, whether it concerns betting, client management or financial flows. BetConstruct provides full up-to-date reporting, as a result of which partners can be aware of everything going on in the company. This, of course, confirms the agility and flexibility of a software.
Innovative betting tools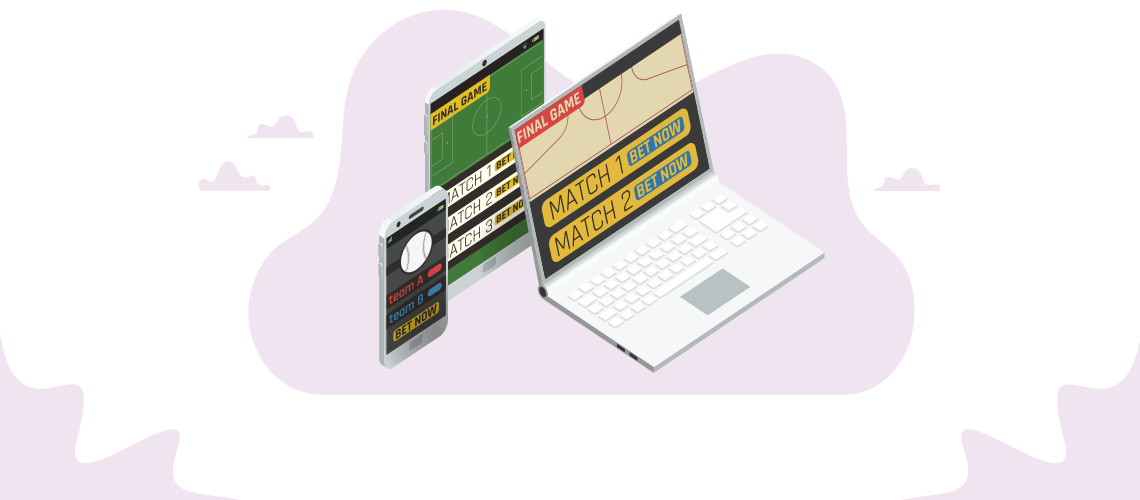 Having some great betting tools handy can be very convenient to contribute profits to your business. Along with Backoffice tools, there is a range of other tools designed to make your betting experience as easy and profitable as possible. They are intended to boost your efficiency and player acquisition. Features like Edit Bet, Counter Offer and SuperBet are rather self-explanatory even for a novice player, yet highly interesting for a more advanced bettor. The less common BetBuilder function will allow your players to build bets on a number of markets and create multiples from different outcomes within the same football game. They build the bet and the odds are calculated for them - a very attractive function, especially for pro bettors. While including these all, BetConstruct takes sportsbook operation one step further by introducing BetCloud solution, a sort of a bank or a network shared by a number of online sportsbook which lets you safely accept over your limit bets without any risks. Nuances and solutions like these quickly become a very favorable gateway to business growth for any online sportsbook business. 
Advanced and historical sports statistics
As mentioned above, statistics is another key component of sports betting that makes a sportsbook more lucrative. Today it's a must-have feature for providers, as players need to be more secure and confident while thinking about betting. So, it would be beneficial to show some historical statistics to users to help them make a wiser decision. 
To sum up, it's worth emphasizing once again the importance of having a profitable sportsbook with high quality solutions and advanced technology. It is a powerful contribution to your business, which enables you to cater for both local and international players and guarantee an engaging player experience. In other words, the decision on choosing a sportsbook provider is the most crucial step when launching an online sports betting business. 
BetConstruct is an exemplary provider with the most competitive end-to-end sportsbook software solutions. It is designed with the best tools and features and the most customised options to deliver the best experience to your end-users. This progressive platform of BetConstruct caters for its operators in the best possible way giving them maximum autonomy and exclusive opportunities. 
Now make sure to choose the right sportsbook software to benefit for years to come!