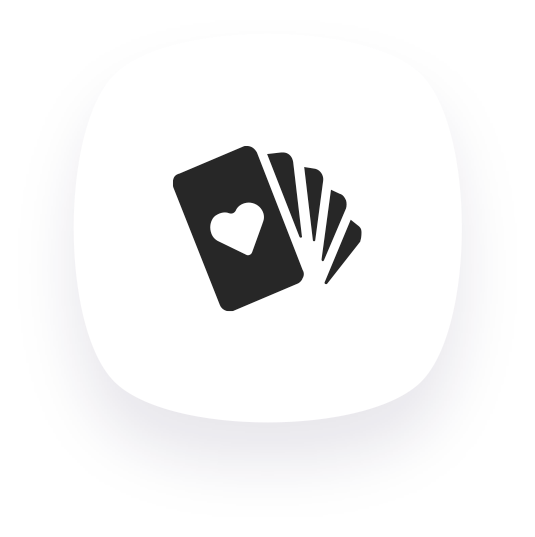 Gain a stable flow of poker players with the best software offer in the market: single environment, multiple products.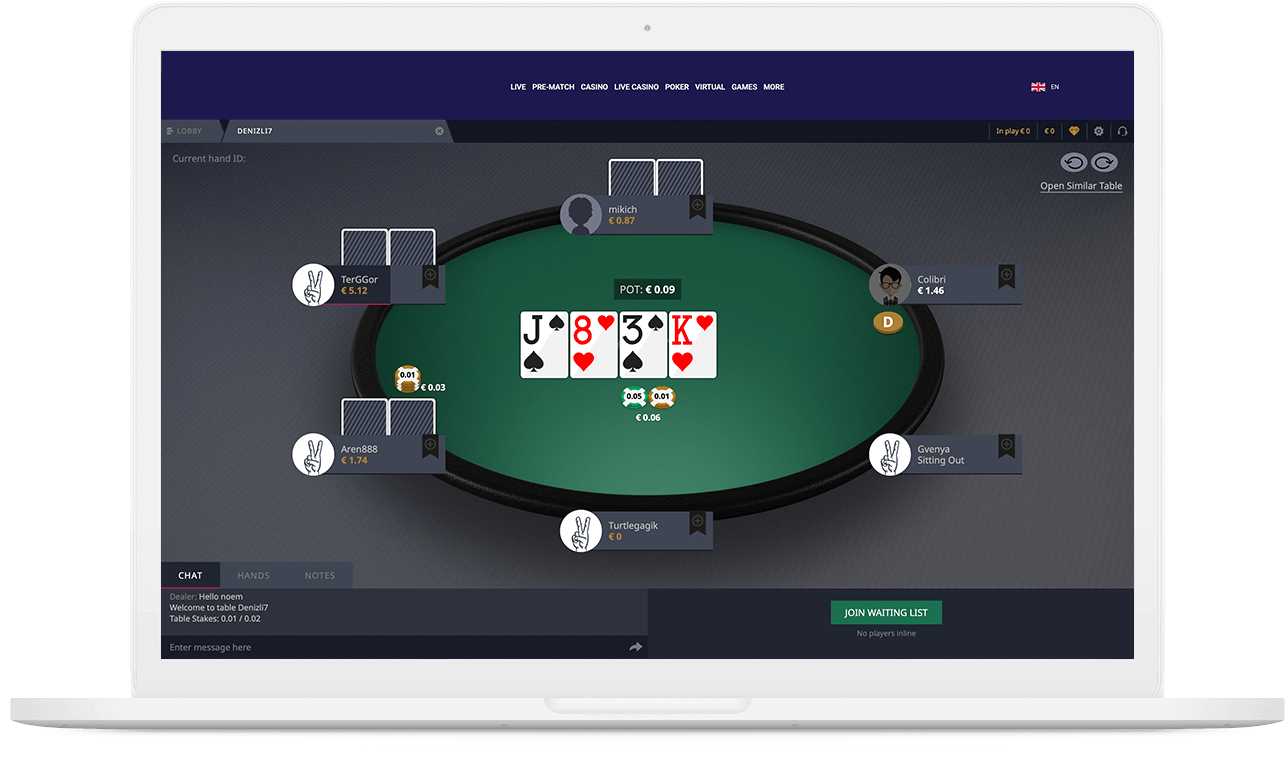 With BetConstruct, all the standard online poker room features from instant hand history to dealer chat are offered in an intuitive, user-friendly style. BetConstruct's Poker supports a large number of table and lobby designs. Multiple languages, preferred currency selection, and individual branding are also possible. The look and feel are enriched with theme selection, advertising areas and messages, configurable sounds, dealer chat and much more.  
The software driving BetConstruct's online Poker games is powerful, feature rich and easy to implement. It includes proven, fully customisable, Download, HTML5 Web client, iOS native card rooms with integrated payment solutions, sophisticated back office, CRM, Affiliate and Agent modules and 24/7 gameplay integrity. There are options to run separate local card rooms or to join our global network where we have players all over the world. There are also the possibility for deposit bonuses, rakeback, rake race, tournaments.  
Texas Hold'em 
Without a doubt, the most popular game of poker globally - Texas Hold'em, has grown in profile as a result of major televised events around the world. And it's a big attraction online, as well as in offline world. Texas Hold'em is offered in all 3 limits by BetConstruct - No Limit, Limit and Pot Limit and for cash, SPIN&GO, Sit & Go and Tournament formats.

Omaha
Omaha is one of the most popular poker games among players. It is associated with Westerners and Cowboys. Similar to Texas Hold'em, Omaha uses community cards. However, in this case, a player gets four hole cards two of which one must use in combination with community cards in order to get the best poker hand.  
Thanks to its high-limit card essence, Omaha is considered an action game providing your players with a higher chance of hitting combinations more often. If your players prefer high pots and short waiting between the rounds, then Omaha is what you should offer them. It can bring the benefits of a solid base of players and increased liquidity in the poker room.  
6+ Hold'em (Short Deck)
Short Deck Hold'em is an action game very similar to Texas Hold'em, except it's played with a 36-card deck, with all of the 2s through 5s removed that's why it's also called 6+ Hold'em. Removing all the 2s through 5s, some of the hand rankings change: Three-of-a-kind beats a straight and A flush beats a full house and Ace can be used as Hi/Low.
 
SPIN&GO  
Type of Hyper-Turbo Sit & Go that gives players a chance to play for a prize pool that is much bigger than a tournament buy-in initially indicates. Each tournament has only three players, and before a SPIN&GO begins, there is a random draw to determine what the prize pool will be ranging from 2x to 1000x higher than the initial buy-in.
Available tournament types
Free of charge tournament for each player with real money prize pool.
The most common playing format for poker tournaments. The players playing in a tournament constitute a dynamic pool. Whenever a player loses all his chips and gets eliminated, the game is over for him.
Prize pool contains tickets to other tournaments.
Player immediately receives a custom percentage from the bounty of a knocked out player.
KEY FEATURES
Proper poker room ecology
Windows, Mac, HMTL5, IOS native app and new PWA (progressive HTML5 Web client apps) system
Super user-friendly software for recreational players
Multiproduct single environment
CRM, Affiliate and Agent modules
Fully configurable table, cards face, deck, background, betting slider and preferred seat
Rotatable advertising space
Game history video playback
Explore our region-specific offers


*Gaming Suite includes Slots, Poker, Live Casino, Skill Games, Ogwil, Keno, Farkle, Blast, Big Hi Lo, Striker, Okey, Hokm, Pasoor, Penality, Crash.


Start your partner account with us today!