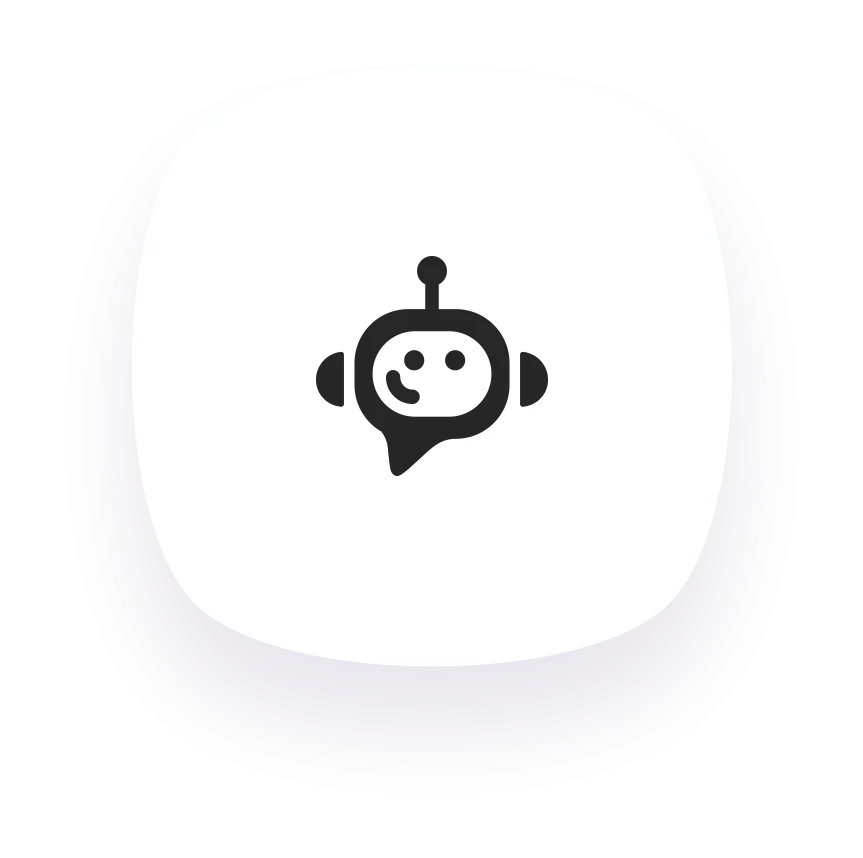 Engage new players and elevate your iGaming business by transferring it to the Telegram platform.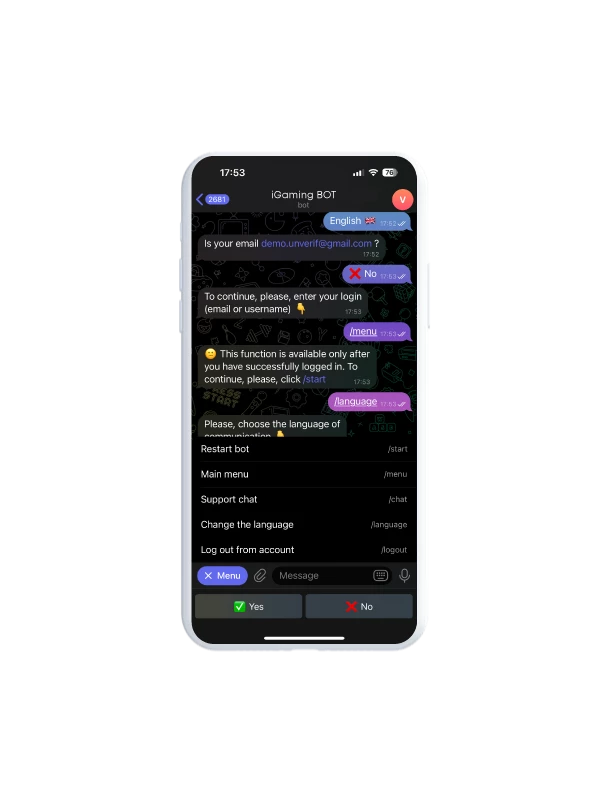 Integrated into the Telegram app, iGaming Bot offers a streamlined and accessible gaming experience, complementing traditional website and mobile application offerings.
With its innovative approach, iGaming Bot brings popular iGaming functions right to your players' fingertips, presenting a vast selection of thrilling slot games that cater to every taste.
This cutting-edge solution also offers easy deposits and withdrawals, account and payment method verification, as well as 24/7 live support, all within the familiar interface of Telegram. iGaming Bot is the ultimate gateway to convenience and entertainment, providing a secure and responsible gaming environment for players worldwide.
KEY FEATURES
Immersive slot game selection 
Hassle-free deposits and withdrawals
Account or payment method verification 
24/7 Live Support


*Monthly fee depends on the number of  active players and type of operation
Start your partner account with us today!