''If you want to succeed, be where your players are''. You may have heard the phrase thousands of times from expert marketers and not only. Well, this is unarguably true. But how on earth you will know where your players are? In a world where everyone-and-everything-goes-online, your potential players should now be in virtual space. 

Gambling industry witnessed major changes in the last 30 years. Still, in the 1990s and early 2000s land-based casinos obviously dominated and controlled over the gambling sector. Then, the wind of digitization blew bringing changes in the way people used to gamble. Online casinos began to go viral and attract more and more players. Yet, this doesn't mean that land-based casinos lack players today. A lot of players still prefer the golden oldie. And it holds the reins in the gambling industry, generating billions of dollars per year in revenue.  

The chart below displays the size of the Casino Gambling Market vs. the size of the Online Gambling Market (Source: Statista.com). As you can see, though online casinos move steadily forward, it is unable to outrun land-based casinos yet.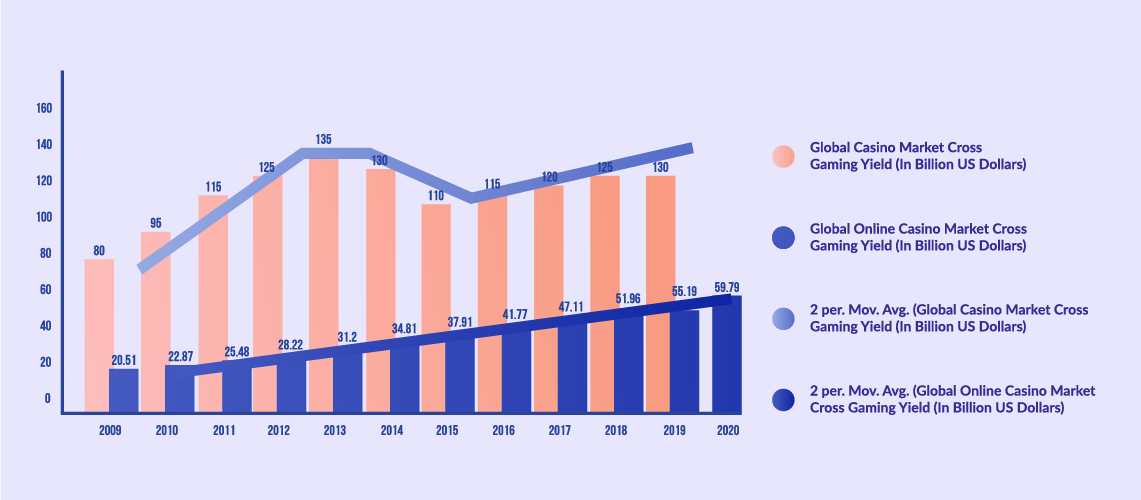 New technology opens a worldwide window to land-based casinos. It allows them to open up new sources of revenue and stay competitive in the market. Live broadcast of land-based casinos is the golden ticket that brings an innovative spirit and new profit opportunities. It provides vast opportunities for casino owners to increase their reach to players and discover new channels of generating income. 

Live broadcast or online setup of land-based casinos empowers casino owners to go beyond the walls of their physical premises and have millions of players simultaneously from any corner of the world. Live casino is a worthwhile investment. It enables land-based casino owners to step into the multi-billion-dollar online gaming environment without substantial harm to their budget. 

Simply put, Live broadcast of your land-based casino erases the limits of your physical building and reaches to players at any point of the world. It offers an opportunity to grow by embracing innovative technological means.  

Here is why your players will like playing in Live casino:

 
It provides near-live casino experience at their houses, or anywhere
It enables to play from anywhere
It offers the flexibility to play a hand in a  free 10 minutes window
No need to think about dress-code, accommodation, transportation, parking.


Here are some proven ways land-based casinos can make the most of implementing Live translation. If you are in search of more ways on how to harness the power of Live Casino, the eBook will be of great help. 

Less space, more players 

Having millions of gamblers playing simultaneously on the casino floor is like a holy grail for every casino owner. Unfortunately, it is not an easy gain unless you are the father of Las Vegas megaresort, Kirk Kerkorian. Well, it's not all that bad. What if you can turn your dream into reality and have that enormous number of players without even adding a slot machine in your land-based casino? 

The implementation of live casino software makes it possible to have millions of players at the same time without expanding your land-based casino limits or adding new gambling machines. Needless to say, that the increasing number of players will push your ROI forward. For that, you just need to video-translate a table game from your land-based casino and enable players to join you from any corner of the world. 

A new channel to maintain player loyalty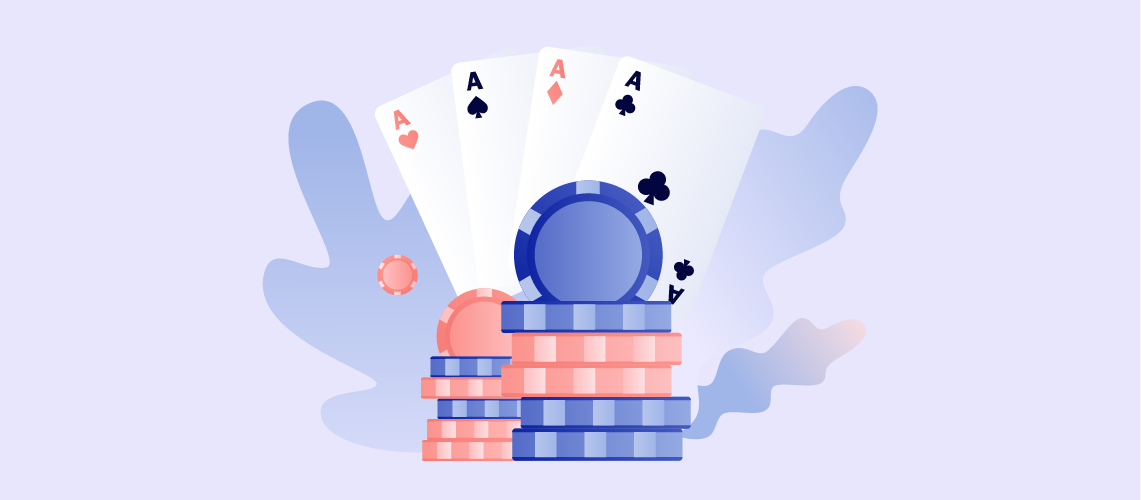 A recent study, conducted by the Gambling Commission, reveals that 46% of gamblers play driven by the desire to win, and the 19% play to win BIG (jackpot). So, why not to give players an extra boost to play and win big by reaching them through multiple channels (online, mobile and terminals)? 

Being always under the reach of your players develops loyalty to your brand and not to your physical casino building. It means a lot to them, as they will be able to play their favorite roulette or slot games without taking hundreds of miles to get to your casino. With the live broadcast of their casino games, they can take their chance to play and win even when they are stuck in traffic or waiting in a long line.    

Incentives for shifting players

Land-based casino and live casino can operate hand-in-hand. Moreover, one can benefit from the other. Bonus programs are the key to shifting your land-based casino players to live, and vice versa. After all, who doesn't like freebies? 

As a land-based casino owner, you can use bonus programs or incentives to attract your on-premise players into a live casino or online players to land-based. For example, you can offer your land-based casino players cashback for playing on your Live Casino. The implementation of incentive programs will provide you constant player flow and give your players another reason to play.  

Summing Up 

So, the live translation of land-based casinos is a profit-boosting move without any huge cash investments. It multiplies the touchpoints with your players giving them a chance to play from the comfort of their homes. Besides, the live casino is a proven way to increase your ROI and maintain player loyalty to your brand.  

If you want to discover more on the benefits land-based casinos can reap from live translation, do not hesitate to download "4 Proven Ways Live Casino Increases Land-based Casino Efficiency" eBook now. It's completely free. 


 
Author: Ani Baghdasaryan