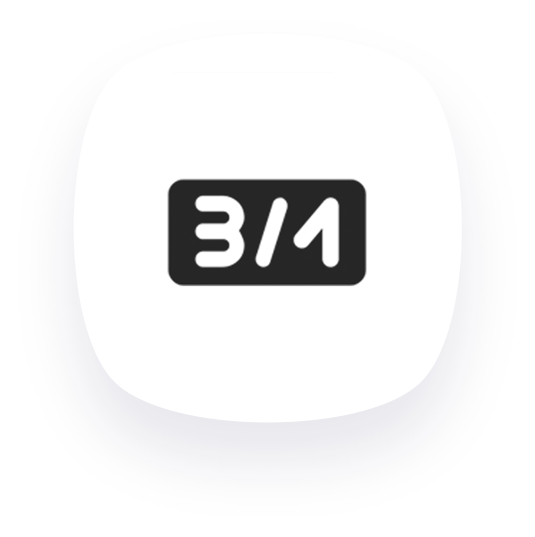 Get full access to 840K+ live matches and 1,68M+ pre-matches annually on sporting events from around the world! Let your business benefit from our accurate and efficient sports betting data.
More than 700 professional BetConstruct traders offer thousands of pre-match and live betting markets on sporting events around the world. 
With the depth of a bookmaker expertise, the scope of Odds Feed from BetConstruct is truly impressive. Designed to provide the most responsive system possible, Odds Feed links the needs of partners' businesses to the latest and most accurate information, and the odds setting skills of our professional bookmakers. 
All our odds data is collected through the Match Reporters Network (live scouts), TV and Live Video Streaming. BetConstruct's Odds Feed advantages include integration via JSON feed, fully automated and customisable data, continuous updates of odds during matches. 

By using Odds Feed from BetConstruct, your business can benefit from a superb global odds feed that's also highly efficient and very cost-effective. The system's only requirement may be a person in the backoffice to operate the Odds Feed management tool). Partners can access Odds Feed as part of our full cutting-edge solution for betting operators. Also, it can be utilised as an independent product and be easily integrated into an existing platform. Odds Feed is a powerful product that helps deliver the best possible service at a highly competitive price. 
KEY FEATURES
840K live matches yearly across 53 sport types including virtual sports, Esports, Cyber Sports and TV shows
1,68M pre-match events yearly
2K+ odds markets
120+ sports types
25+ languages
RMQ and TCP socket integrations available
Competition level market type booking
Competition level markets' margin setup
The large variety of predefined margin settings, min/max odds values
Odds Comparison Tool (OCT)
Full technical support during and after the integration, access to Development portal
24/7 trading and technical support
Explore our region-specific offers


*Technical Assistance, Market configurations, Full control over matches, Real-time resulting, Live Match Tracker, Pre-Match Events, Dedicated Trading Support


140K pre - match events/month
*Technical Assistance Trading Assistance Market configurations Real-time resulting.


*If our packages don't meet your needs, please contact us! We will help you to create the package you need
Start your partner account with us today!