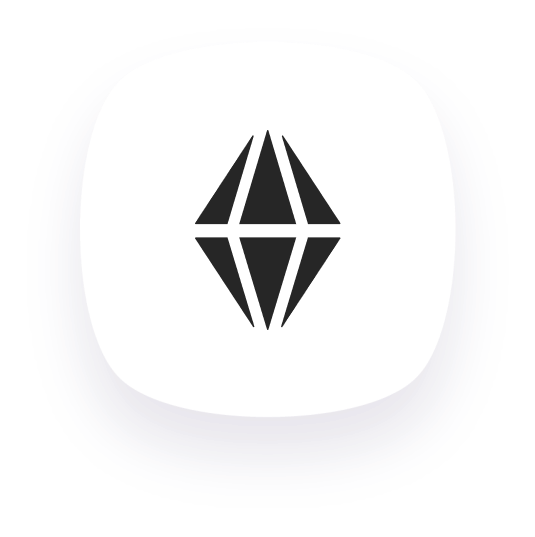 Crystal Crush RNG-based Game
Attract more players to Crystal Crush, an RNG hybrid game with notes of outcome prediction
Crystal Crush is a hybrid multiplier and prediction RNG game consisting of two rounds, basic and bonus. The main scene wheel is divided into 64 sectors. Each sector contains a crystal of different colors with fixed odds.
Yellow - 1 piece (x60)

Green - 12 pieces (x5)

Red - 20 pieces (x3)

Blue - 30 pieces (x2)

Golden - 1 item (an opportunity to participate in the Bonus game)
The game starts with a bet on the possible outcome. Just like in slots, the spin button needs to be pushed to activate the game and see where the wheel of Crystal Crush will land. If the wheel stops on a golden gem, Bonus round opens up with the bet amount of the initial round. In Bonus game players collect in-game free spins and multiplier odds. That's an exciting addition for a player who will definitely pay more to open up this generous round or pay an entrance fee for Bonus game.
Crystal Crush is an attractive entertainment tailored to players' specific preferences and a powerful contribution to operators' revenue streams.
KEY FEATURES
Demo mode
Unlimited multipliers
Background music switcher
Buy Bonus game feature
Game history
Web and Mobile versions
All existing currencies and 17 languages applicable
Explore our region-specific offers


Start your partner account with us today!