In today's dynamic financial landscape, the rise of crypto payments and the diversification of digital currencies have paved the way for innovations in the world of wallets. The multi-currency wallet solution is rapidly gaining popularity for its distinctive features and advantages.

This cutting-edge currency storage solution transcends traditional boundaries, empowering users to securely hold, save, or exchange multiple currencies within a single digital wallet. This functionality allows for seamless navigation between diverse cryptocurrencies like Bitcoin, Ethereum, and various altcoins alongside conventional fiat currencies such as USD, EUR, and more.

BetConstruct, a renowned leader in the iGaming platform market known for its groundbreaking innovations, has taken a pioneering step by introducing a multi-wallet solution, along with its other crypto solutions. Now, users can seamlessly manage multiple wallets, including cryptocurrencies and fiat, for deposits, withdrawals, and gameplay without the need for conversions.
---
Table of Contents
How Does Betconstruct's Multi-Currency Wallet Work?
4 Reasons Why You Should Choose a Multi-Currency Wallet
2. Convenience and User-Friendliness of the Wallet
3. One-Click Token/Fiat Exchange
Multi-Currency Payments for iGaming Business
---
How Does Betconstruct's Multi-Currency Wallet Work?
BetConstruct's Multi-Wallet solution is a game-changer and an exceptional opportunity for businesses to record substantial growth and development. This innovation simplifies transactions for both players and operators, enabling users to effortlessly access and utilise funds from different wallets, all with a single click. This ultimately helps streamline the deposit and withdrawal processes, thereby creating an elevated gameplay experience.


In today's rapidly evolving world, where cryptocurrency-based payments are gaining popularity, BetConstruct's Multi-Wallet emerges as a great solution for crypto enthusiasts as well. It empowers users to effortlessly handle not just conventional currencies but also a wide spectrum of cryptocurrencies, all conveniently accessible through a single account.

That means users can register with a single currency and add various fiat or cryptocurrencies to their wallet portfolio. Now, from one gambling account, players are free to choose any currency, whether it's EUR, USD, BTC, DOGE, FTN or many others. Users can switch between currencies anytime and keep on playing in the selected currency.

Furthermore, the solution provides simplified integration with popular crypto wallets like Metamask.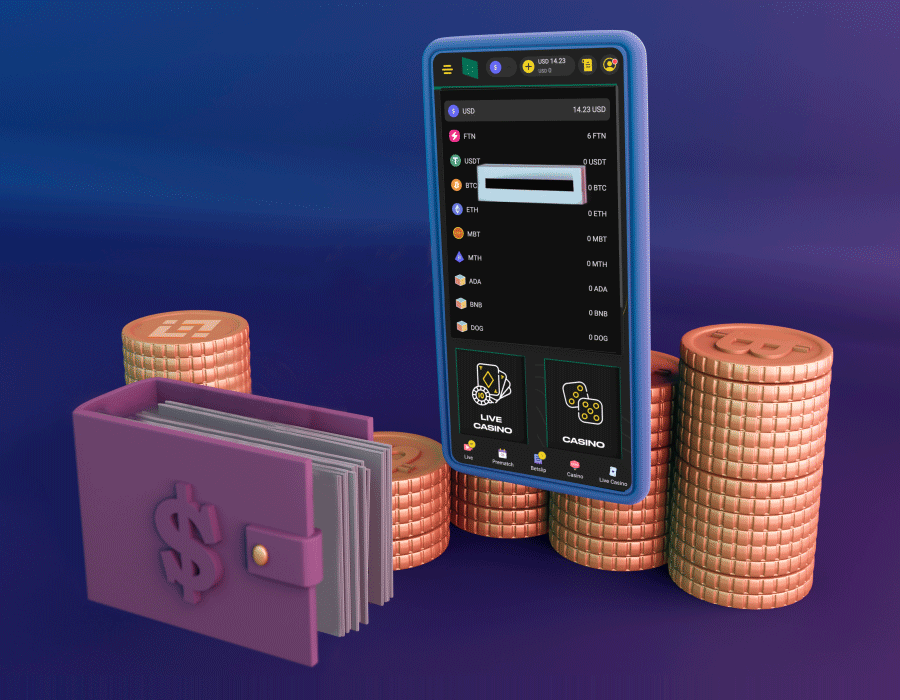 4 Reasons Why You Should Choose a Multi-Currency Wallet
The Multi-Wallet solution offers a wealth of benefits that are essential in today's financial landscape. Here are four compelling reasons why choosing a Multi-Currency Wallet, such as BetConstruct's innovative offering, is a game-changer for your businesses.
1. Crypto-Fiat Integration
One of the standout features of a multi wallet is its ability to integrate both cryptocurrencies and fiat currencies seamlessly. The integration of cryptocurrencies and fiat currencies within a multi-currency wallet represents a significant step in the financial industry's evolution. It serves as a bridge connecting two distinct yet increasingly connected financial ecosystems.

This solution eliminates the need to switch between different wallets for crypto and fiat transactions, bringing multiple benefits, such as simplifying cross-border transactions, reducing conversion fees, and ensuring you have easy access to your assets, whether they are in digital or traditional forms. Unlike a single-purpose crypto wallet or a fiat wallet, a multi wallet offers you the flexibility to work with both worlds in one place.


2. Convenience and User-Friendliness of the Wallet
BetConstruct's Multi-Wallet provides a user-friendly, intuitive interface, ensuring effortless asset management for users of all experience levels, even those without a technical background.

It's particularly convenient for individuals involved in cross-border transactions, allowing them to handle both cryptocurrency and fiat assets efficiently. With a multi-currency wallet, users can seamlessly switch between various currencies, eliminating the need to access multiple wallets or accounts.
3. One-Click Token/Fiat Exchange
BetConstruct's Multi-Wallet Solution offers players a convenient method for accessing their funds across different wallets, whether they are using cryptocurrencies or traditional fiat currencies. With just one click, users can seamlessly switch between wallets, eliminating the need to perform currency exchanges on external platforms. This advancement represents a substantial improvement for both players and operators, allowing them to take the gaming experience to higher levels.
4. Security
One of the primary concerns when managing digital assets is security. A multi wallet like BetConstruct offers secure cross-border payments and enables seamless currency switching thanks to its enhanced built-in security features.

Multi-Currency Payments for iGaming Business
The iGaming industry attracts a diverse international audience with varying preferences for currencies. Therefore, implementing multi-currency payment solutions has become an essential component of a thriving iGaming business. Adopting this solution is a strategic move that not only enhances the player experience but also expands the reach and competitiveness of gaming operators. By providing a seamless, diverse, and compliant payment environment, businesses can position themselves for long-term success in the ever-evolving world of online gaming.

At the same time, the industry has seen a notable increase in using cryptocurrencies for payments. For iGaming businesses looking to manage digital assets and accommodate the growing demand for crypto payments, BetConstruct's Multi-Wallet is a powerful solution. Its features are tailored to meet the specific needs of this industry, allowing companies to integrate cryptocurrencies into their payment systems seamlessly. This can result in a broader customer base and increased efficiency in financial operations.

To be more inclusive for everyone, BetConstruct presents the Spettacolare FTN offer, a one-of-a-kind initiative aimed at providing beneficial conditions for crypto integration and multi-wallet solutions. Partners can unlock additional income by converting 50% of their monthly deposits into FTN. Also, they can have a substantial cashback on every deposit made to FTN wallets.

So nowadays, supporting multiple currencies is essential for iGaming platforms with a global user base. By accommodating various currencies, these platforms broaden their reach and cater to a diverse audience, enhancing the user experience for players worldwide.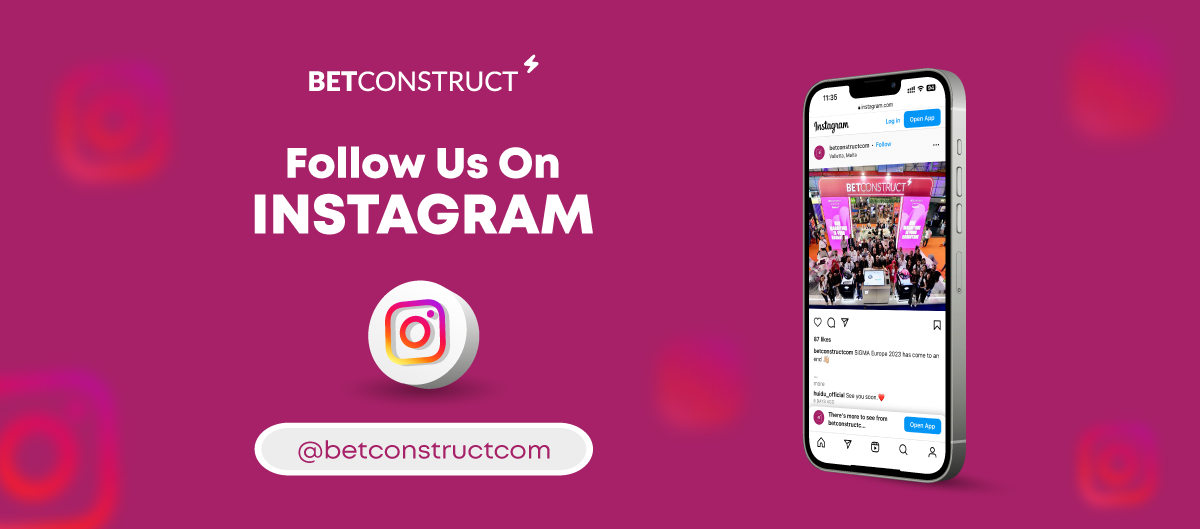 Final Thoughts
In a world where financial management is more critical than ever, having the right tools at your disposal can make all the difference. The rise of cryptocurrencies and the expanding world of digital finance have ushered in a new era, demanding innovative solutions to streamline and enhance financial transactions. A multi-currency wallet like BetConstruct's Multi-Wallet is an excellent choice for individuals and businesses from different geographies.
With its crypto-fiat integration, user-friendliness, enhanced security, and tailored features for cryptocurrencies, it's a game-changer in the world of digital finance.

Discover the future of currency management with BetConstruct's Multi-Wallet – the ultimate solution for seamless management of both decentralised and fiat assets.


Take advantage of the opportunity to level up your financial management with Multi-Wallet by BetConstruct, a leading iGaming software provider and discover the company's crypto-gaming solutions to take your finances to the next level.