Guess you've finally decided to go a long way in your life: we've got you covered with this useful article.
In this rapidly evolving world, innovative business ideas come up all the time. In case you haven't got some in mind, let's focus our attention on the iGaming sector, which is quite in demand nowadays. That being so, you need to know all the ins and outs of the business you are about to start, and considering the rapid advancement and promising success of the industry, online poker could be it, right?
6 Steps to Start an Online Poker Business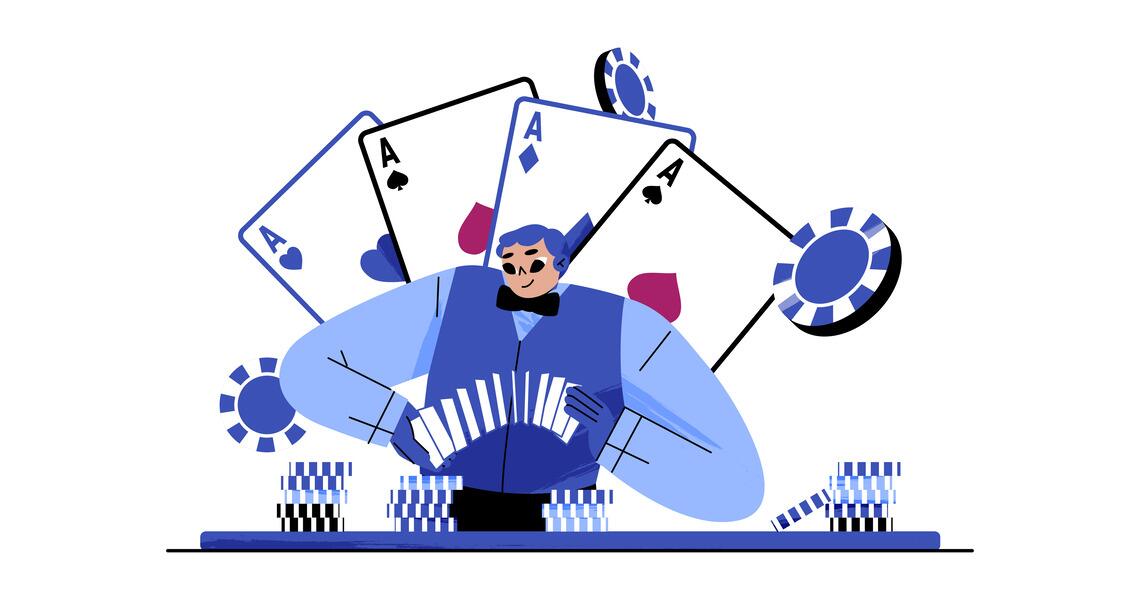 If starting an online poker business has caught your eye, here are 6 steps on how to start an online poker business hassle-free, as well as some helpful tips on how to run this lucrative business.
Make a Solid Business Plan
Have you ever heard about visualisation? In essence, it's like creating a mind map in your mind; when you establish your goals, and in this case, your business ideas, and put them in writing, you are more likely to reach them. It helps to set every single detail clear and make a solid business plan.
Planning is crucial, especially when starting an online business, as you need to be very precise about certain things, such as budget, staff, regulations, software providers, marketing strategies and the like. A business plan will help you track the entire process, make important decisions along the way and increase the likelihood of success.
Only when you have a solid understanding of each and every "why" in your business can you move forward. And as your business grows, so will your online poker business plan, which is not only the beginning but also part of your important journey. Think of it like road maps, preventing you from getting lost on your way.
You may also find this article helpful։ The Guide to Starting a Crypto Casino
Plan Your Budget Wisely
But here it comes: you'll need money for all sorts of things, such as: software development, licensing, renewals, marketing and advertising, games and staff and loads more.
How to solve all these cost issues? Start planning your budget wisely! First of all, convey thorough research on the industry to know all costs inside and out. Your budget should be such that you not only stay in control of expenditures but also allocate your resources wherever they are needed most and know where to cut or increase your costs so your business can thrive.
A well-planned budget is a certain plan to:
control your finances;

manage your money effectively;

ensure you can continue funding your future projects;

enable you to confidently make financial decisions;

identify probable financial problems and solve them.
Once you have your income and expenses, you can determine how much you earn. You can look at costs and develop ways to reduce them. You can see if you have cash flow problems by giving yourself time to do something about it. Once you've made a budget, you should stick to it as much as possible but revise it as needed.
Regulation & Licensing
In order to conduct your business legally, it's mandatory for any poker room owner to get a gaming licence that should be issued by a credible gaming authority. The process is not an easy one, considering the long and tedious paperwork involved, but the prospect of getting rid of further problems suggests that it is definitely worth it.
When starting an online poker business, it's essential that you segment the audience you are going to serve. And, most importantly, the countries you are targeting. This will determine who you need to get permission from for licensing and future regulation.
Jurisdictions vary in their requirements, the level of strictness and the whole process in general. Let's make it simpler with an extreme example of Costa Rica and the UK. The UK is possibly the strictest commission online, while Costa Rica is the opposite. Anyway, if you were an experienced player, who would you choose to have a better chance of being treated fairly? Think about it!
But here's what we'll tell you. As a novice, you may need guidance in poker business licensing services and certification from industry experts so that you are able to operate legally in various markets. For instance, you can refer to the well-established Licensing and Certification Department of BetConstruct, one of the leading companies in the field, and take full advantage of the legal services it provides.
Choose The Right Poker Software Provider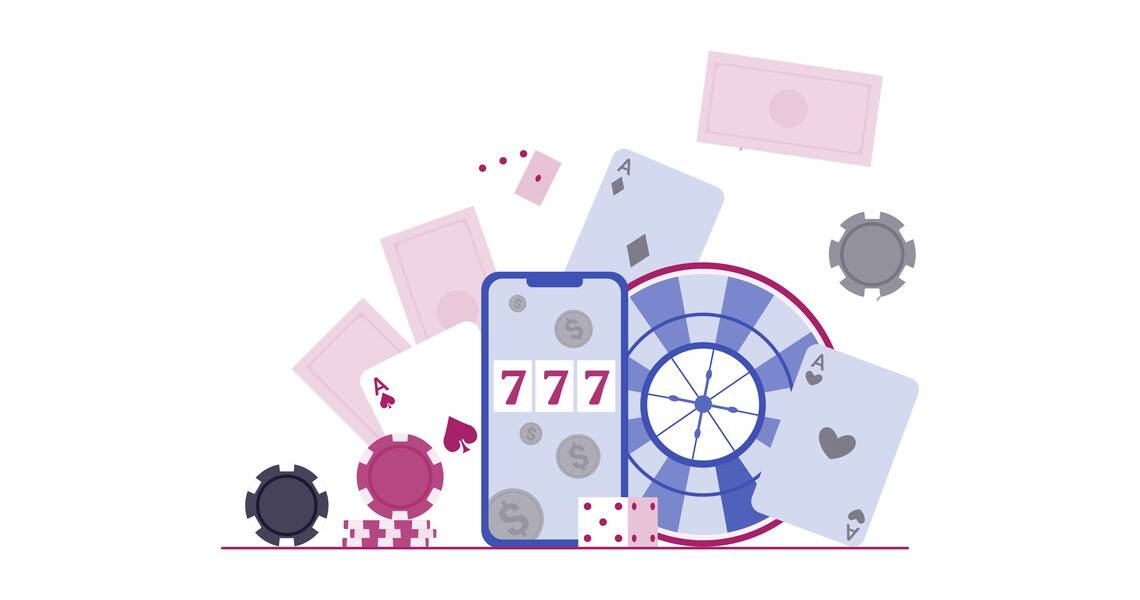 Online poker software is by far the most important thing to consider, as it's the core of the business success you intend to achieve. This solution needs to be extremely powerful so that it is able to replace the real poker environment with an online one. Only this way can you provide players with a great gaming experience.
Professional poker software should involve the most diverse poker games rich in multiple features, as well as high-quality services. Hence, be pinpointed while choosing a software provider for your poker business. As they say: the right poker software provider is half the battle.
Make sure to choose a trusted poker software provider to guide you through the various processes like creating, designing, developing, launching and maintaining your own online Poker software.
Again, BetConstruct's poker solution can come to the rescue with its wonderful team of experts. Innovative and customised design, the latest technology and tools and a full package of services to help you get a poker platform based on your specific needs and expectations.
Create Your Online Gambling Website
Website is the very place where people decide whether they want to start gaming with you or not. But, of course, it's not only about playing poker but also being in a completely safe, pleasant and comfortable environment. So, to make your website more attractive to players, you should create an involving atmosphere for them, in the meantime ensuring the professional online look for your poker business.
To do this for your audience, it's better to refer to a specialised developer so your business can take off as soon as possible. SpringBuilder, for example, is a full-scale gambling website builder that has been around for over a decade and has become more and more specific in creating the greatest websites.
With this team of professionals, you will be able to have an unparalleled online gambling website, the best sections in it, top iGaming features, multiple apps and a complete set of services. Thereby, you will manage to provide a bug-free experience, trustworthy gameplay and reliable results, both drawing and keeping customers all the way through.
Marketing & Promotion
Once your poker platform is ready, you need to launch a marketing campaign. The more detailed it is planned, the better for promoting your business. The first thing you need to do is choose your target market and customise the advertising campaign to fit your target audience and geographic segment.
Then, it's quite important to find and implement different ways to encourage poker enthusiasts to leverage your platform. It can be done in the form of:
SEO (search engine optimisation): this will push your website rank in a search engine to drive high traffic by users who search for such things as "online poker", "where to play poker", "online poker games", etc.;

Blogs, useful and interesting articles, playing tips: when looking for various tips, poker strategies and other topics, it is most likely to find your site and get engaged;

Social Media: people feel more comfortable with a business that is actively communicating through SM; for online poker, Facebook, Twitter, YouTube are good choices;

Newspaper and radio ads: offline media sources are able to attract a specific segment and work in your favour.
In terms of marketing and promotion, these and other strategies can be totally useful for bringing new visitors to your website and keeping them coming back for your alluring and helpful ideas.
Biggest & Most Common Mistakes to Avoid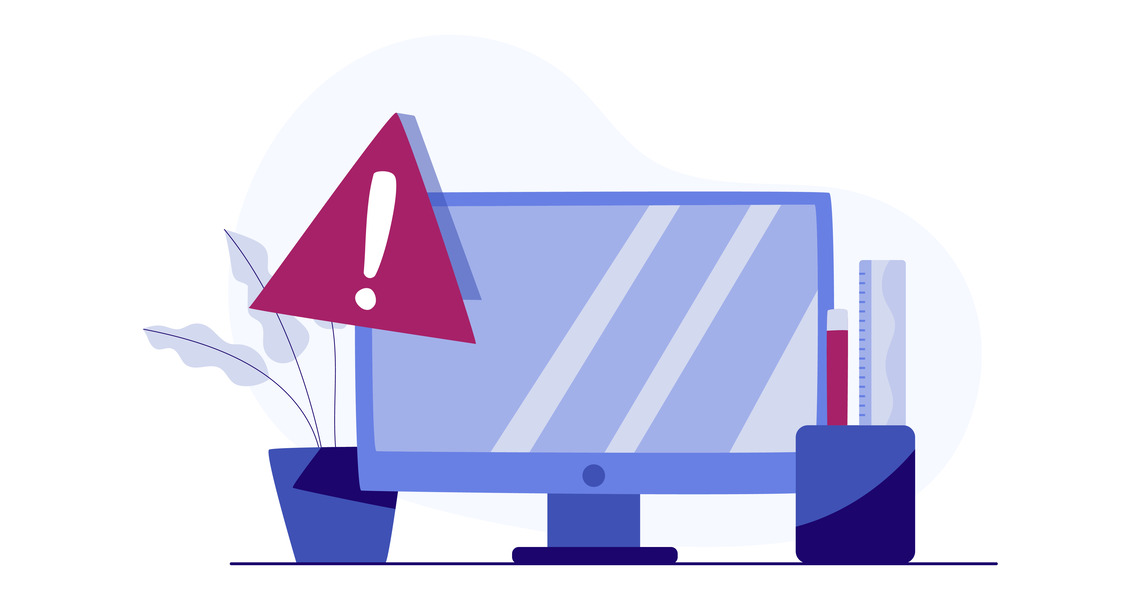 Starting your own business in each and every case is an exciting experience and a fruitful endeavour. Nevertheless, you should be prepared to fail. Well, sometimes. Well, on some points.
This, however, doesn't mean that you won't run a long way in your business. All you need to do is prepare properly in advance, reckon all ups and downs possible and try to avoid pitfalls.
Even so, here are a few common mistakes to bypass:
Miscalculation of the budget
Whether you overspend or underspend on your online poker platform, it's clearly unthinkable in the business. The miscalculation of the budget is very likely to lead to a certain failure and going out of business.
Not thinking marketing through
Your online poker business needs a meticulously established marketing strategy to attract and retain as many players as you desire. Affiliate programs, a CRM system, effective promotional campaigns, SEO optimisation and other clever gimmicks can help right away.
Not having your own team of dedicated professionals
To guarantee a problem-free operation of your online poker platform, well-trained staff, like marketing specialists, customer support consultants and technical experts, are strongly recommended. When outsourcing, it's essential that you choose a turnkey poker software provider to ensure a high level of business continuity.
No licences
Trust is all we seek for. Players always try to find a platform where they can be at ease, not worrying about their safety and data leakage. They need to be sure that their private and financial information is safe and everything about licences and certifications the platform has acquired is easily accessible.
Fine, you get all this covered and voila!
Establish Your USP
Before you get your online poker business started, just keep in mind that the industry is quite competitive. And you will definitely need your own mark to stand out from the crowd. Users are to know what's special about your business, right? Which means that you should show your competitive advantage over others.
So, let's get straight about several steps for establishing your USP, which is a unique selling proposition or points to help you be distinguished and do things well.
To set a clear USP, we suggest finding a gap in the industry and start working on that. This will give you a chance to offer players something they don't have yet and, well, highlight your benefits. Once you define your target market, identify all the points that make your product unique and make it concise, it only remains to promote your USP and succeed for many years ahead.
Having all these mentioned things covered and your USP established, you'll have a better understanding of your own business and the ability to promote it.
How to Engage Players Towards Your Online Poker Business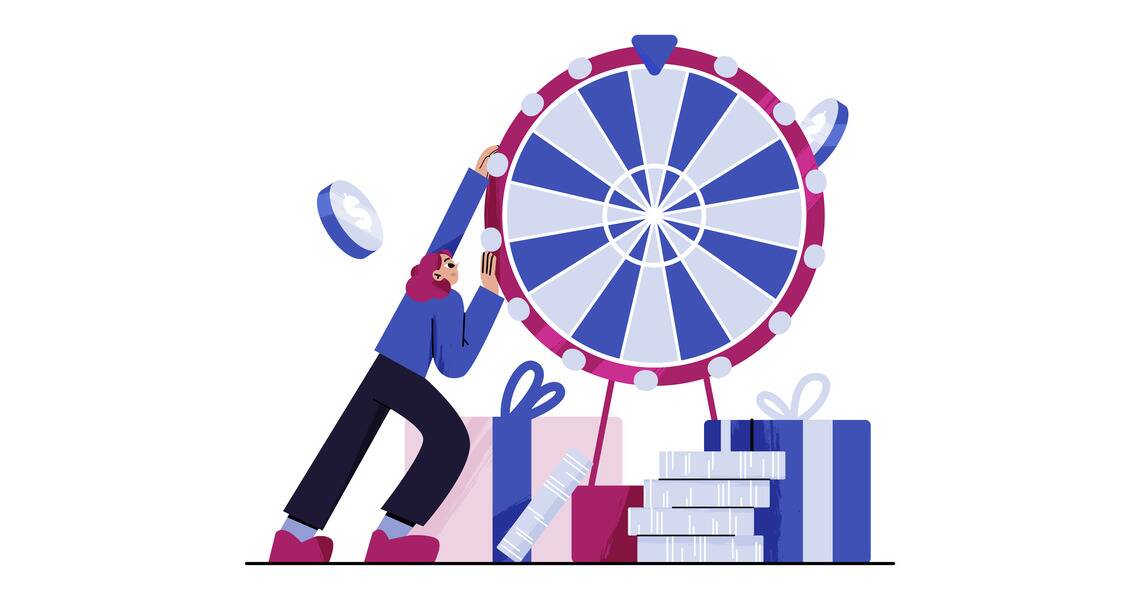 After working out what your players want, you'll most probably want to know how to engage them towards your online poker website. Here's the most important thing we'll tell you: user experience is everything. All are just created for and around it.
One of the best moves is to customise your platform according to your customers' needs, taking into account, for example, the languages they speak and the countries they live in. There is no doubt that multilingual content will attract more and more players and make your business more trustworthy.
Quality content is a must. Even if your users know how to play poker, they should be provided with great content. Just try to find a balance between informative, fun, and SEO-optimised texts. Moreover, they should be accompanied by wondrous UI/UX design solutions considering players' various preferences.
Oops, we've almost forgotten about games. Well, well, they are extremely pivotal in the poker business. What players seek is a wide range of riveting game formats about to deliver non-stop gameplay to them. Along with the games, it'll be great to provide players with cutting-edge tournaments and best-of-breed features.
You may also be interested in this article։ How to Start an Online Casino?
Must-Have Features in an Online Poker Software
Talking about features, would you like to know what the must-have features in online poker software are? The range can be quite specific, including live hand history, various game modes, secure payment methods, fully branded and configurable game lobbies, as well as special tournaments, bonuses and rewards.
Before choosing a poker room, you'll certainly like to choose software rich in features that are capable of ensuring the best poker experience. Surely, those are not exactly the same with every software, but as a starting point, you may want to pay attention to an easy-to-use interface, advanced statistics, web and mobile responsiveness, and the like.
In case you want to follow a good example on your way of establishing a poker business, one of the best poker platforms can be it. Stretch Network will definitely assist you in getting an overall picture of features needed as a basis for an ever-lasting success.
When all's said and done, we can wrap it up: starting an online poker business is not an easy task, as it requires some initial investment, strength and patience with all the legal processes and well-thought iGaming marketing strategies to be a roaring success. Once you are able to make that happen, you'll see that it's worth its weight in gold.
Are you ready?
Frequently Asked Questions (FAQ)
Q: What are the challenges of running an online poker business?
A: Some challenges of running an online poker business include:
Compliance with laws and regulations;

Risk management and fraud prevention;

Competition from other online poker businesses;

Finding and retaining players;

Resolving technical issues and maintaining the website or platform

.
Q: How to make money from an online poker business?
A: There are several ways to make money from an online poker business:
Charging players to participate in tournaments or play cash games;

Taking a percentage of the pot in each hand (also known as "rake");

Offering in-game currency or virtual items for purchase;

Advertising to players through banners or sponsored content.
Q: How do I ensure the fairness and integrity of the games offered in my online poker business?
A: Ensuring the fairness and integrity of the games offered in your online poker business is important in order to maintain trust with your players. Here are some ways to do it:
Using a reputable random number generator (RNG) to shuffle the cards;

Regularly auditing the RNG and other systems to make sure they are working properly;

Implementing strict security measures to prevent fraud or collusion;

Offering player protection programs to handle disputes or issues that may arise.
Q: What are the most important features of an online Poker software?
A: They are:
User interface

: to ensure a smooth and enjoyable gaming experience;

Game variety

: a wide range of game types and variations, including Texas Hold'em, Omaha, Seven Card Stud, and more;

Security and fairness

: it's essential for players' trust and confidence;

Banking options

: to easily deposit and withdraw money, with such options as credit/debit cards, e-wallets and bank transfers;

Customer support

: to resolve any issues or queries that players may have via live chat, email or phone call;

Mobile compatibility

: so that players can enjoy games on their mobile devices;

Tournaments

: to boost player engagement with sit&go, multi-table and satellite tournaments;

Bonuses and promotions

: to attract and retain players.
Q: What are the ways to start an online Poker business?
A: There are several ways to start an online Poker business, including the following:
Get a licence

: obtain a licence from a regulatory authority in the region where you want to operate;

Choose a software provider

: research and compare different providers to find the one that meets your needs and budget;

Build your website

: build your website and design the user interface;

Create a marketing plan

: develop a strong marketing strategy to engage players;

Promote your business

: promote your business through marketing and advertising to attract players;

Set up payment processing

: have a system to process payments and withdrawals from players;

Manage your business

: manage it effectively to ensure that it is profitable.