Esports is a real, fast-growing and investable gaming sector implying professional video gamers to play competitively against each other, individually or as teams. The players place bets on such markets and the operators, naturally, accept those bets in their sportsbooks.
The early days of competitive computer gaming date back to 1952 with the first player vs computer game of Tic-Tac-Toe. However, the first known organized tournament took place on October 19, 1972, when Stanford University hosted the Spacewar game competition, a space combat video game. 
And so it went on. The continuous improvement of hardware, graphics and the spread of the Internet around the world have contributed to the establishment of competitive gaming as a major sport type under the widely popular esports title, a rapidly developing international phenomenon with around 500 million followers worldwide and the market with the potential of billions of dollars. 
When Did Esports Become a Major Game Changer in the Betting Business?
Esports has gained incredible growth since 2015 first in Asia, specifically in China and South Korea, and then outside the continent, in Europe and America, including both regional and international sports events. 
Later on, its global expansion continued taking the gambling industry by storm. Within the last 5 years, esports has also developed as a business, mainly in the Asian, European and Latin American markets, both as a large-scale sporting event and a new major betting market. Not lagging behind the trend, many bookmakers started investing in esports opening wide opportunities for further cooperation. The whole market has grown, clients have become more and more interested in esports and started to run various marketing campaigns to promote their own products. 
COVID-19 Impact on Esports Growth
Carrying on the triumph, people have got involved with placing bets on esports, and the number of punters has drastically increased over the past 3-4 years. Not to mention how much the Covid-19 pandemic has affected the unprecedented advancement of the industry, considering the fact that it caused the most significant disruption to worldwide sporting events. With virtually all major sporting events being canceled, sports betting and gambling companies have turned their eyes towards esports in search of a solution. Indeed, with no need for stadiums and the physical presence of the athletes and spectators, esports has quickly become a serious betting business game-changer, implicating an ever-growing number of gamblers to get engaged in betting. 
BetConstruct's robust product Esports, for instance, registered a 300% increase in one year in the absence of traditional sports in 2020. After a while, the growth maintained at 110%, registered newcomers to the esports betting world thus making it an excellent revenue booster.
Most Popular Markets for Esports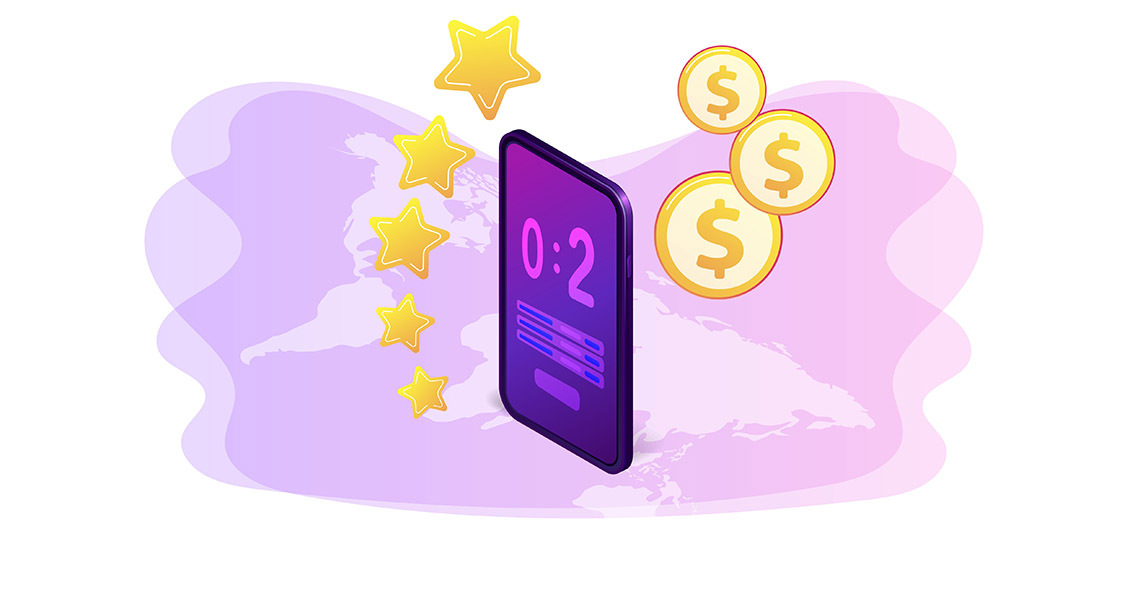 Esports has already spread so widely it's enjoyed globally regardless of the continent. However, the most common markets where the product has gained immense popularity are Asia-Pacific (APAC), North America and Europe.
The majority of esports fans are located in China, Korea, America, most of the European countries, etc. North America and Europe have taken a prominent place in the global esports and gaming ecosystem. As surprising as it is, only about half of the enthusiasts actually play the video games they watch and bet on.
According to the market research by toptal, it's estimated that 65% of esports fans are between the ages of 18-34, 38% of which being women. And as a result of the endless process of the young generation becoming adults, esports is provided with an absolute guarantee of long-term development and unceasing interest.
Esports Potential in the iGaming Industry
It seems like in 2020 esports proved it's here to stay by securing impressive and consistent figures even after the comeback of traditional sports. But if we dig deeper a lot of questions may arise regarding esports longevity in the gambling market. How long will esports continue to perform this well? How recreational players can be converted into pro bettors? Or maybe, how to attract new audiences?
In any case, the expectations are quite high. Reckoning with current data and calculations, the potential for growth of esports will never end. At the heart of this belief is the fact that esports is moving into mobile which makes up 51% of the whole world's total gaming revenue, with its biggest audience being in China (620 million total players). 
Here comes another issue - a stable internet connection, either with WiFi or 5G, which, being handled with mobile devices, will be much easier in use contributing to higher levels of player acquisition, hence higher profits and revenue streams for operators. Furthermore, through mobile devices, there is a perspective that in some years Virtual Reality will become an indispensable part of this fabulous experience. 
Global Esports Market Size Projections 
It's also assumed that sooner or later esports will go to the Olympics. Moreover, such media companies as Disney, Comcast and Netflix will compete for esports someday. The CEO of Netflix once even said that he's more afraid of Fortnite than of Disney. Amazon, for example, has already started the action by owning Twitch, the largest site for watching esports. 
Stats Proving Esports Impact 
The industry has had an unspeakably great impact and keeps on developing at a rapid pace. As for statistics, it's assessed that in 2020, the global esports market was valued at just over 950 million U.S. dollars. According to the source's estimates, global esports market revenue will reach almost 1.6 billion U.S. dollars in 2023. The total viewership is reckoned to expand at a 9% compound annual growth rate (CAGR) between 2019 and 2023. Also, the industry is expected to grow promptly in the upcoming years, as from the intersection and ideological joint of traditional sports and esports, general interest is being permanently created for a new audience entering the arena both as e-athletes and fans.
In fact, nobody knows what the future actually holds, but considering the never-ending competition and passion, as well as the astonishing numbers, esports is very much likely to stick around.
How to Make Money as an Esports Betting Operator?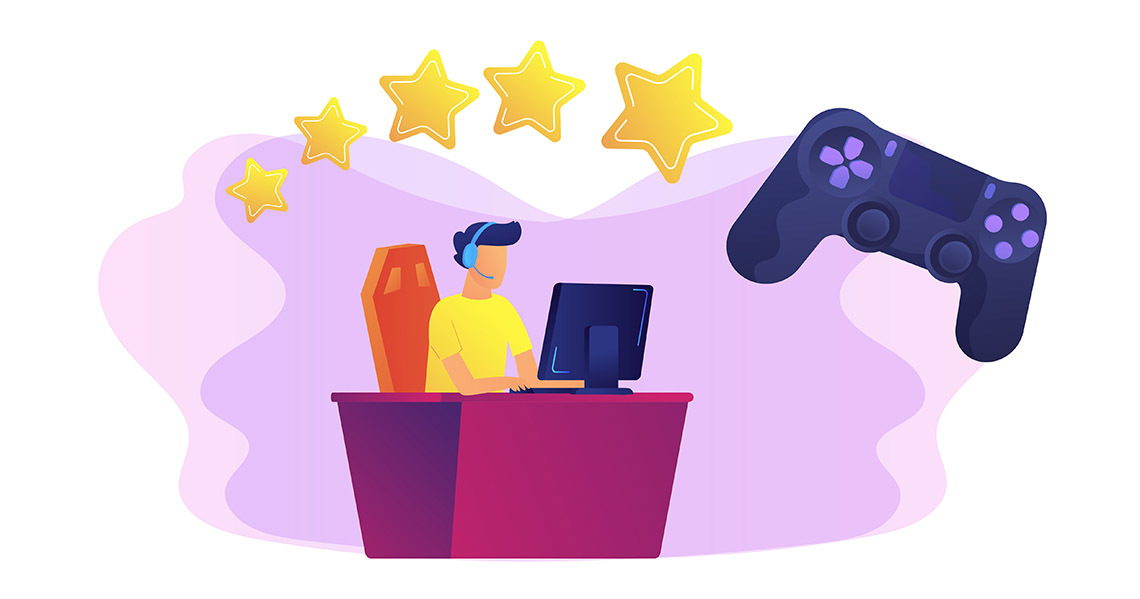 The world of esports is thriving and the cash flow in the industry is real. Prize pools in tournaments are getting bigger and bigger each year as more spectators and sponsors are attracted. Once being an amusement, esports has become an actual business one can surely make money out of it. Here are several ways to benefit from this profitable market. 
However, if you are already an established sportsbook operator or you seek marketing towards an esports audience, the best way to hop on this wave is to utilise the esports offer that already exists on the market provided by a reputable and trusted betting and gaming software developer.
BetConstruct's Esports, that is to say, has the following offerings:
24/7 live and pre-match events 
More Betting Opportunities
Top Esports championships/games played worldwide 
HD quality Streaming 
Legal (same legal conditions as in case of real-life sports) 
Easy to access (internet for developing countries, etc.) 
The product is available both Live and Pre-match. It provides players with more unique betting options and includes exclusive video streaming, as the matches are live-recorded right from the BetConstruct secure facility. Esports delivers games and championships played worldwide, such as Dota2 - DreamLeague, Weplay, DreamHack, PGL, One Esports, Epic League, OGA League, DPC League, ESL One, Regional championship series; Counter-Strike - Weplay, DreamHack, ESL One, Blast; League of Legends - Worlds Championship, Regional championship series. Also, it provides easy access for everyone, and, more importantly, for players from developing countries. In addition, when it comes to sports and esports betting, the answer to the question "Is esports betting legal?" differs. Most countries approve legalised online casino game platforms, allowing people to gamble from their homes.
All these features guarantee high stakes and a non-stop gaming experience for you and your players.
How to start an esports betting business?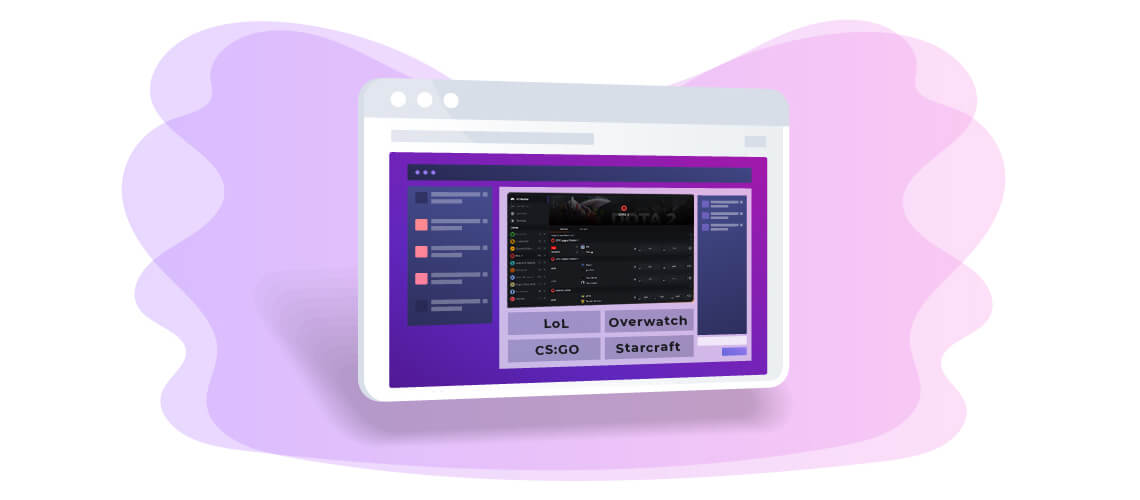 Here comes the most significant part - how to start an esports betting business. Yet, building an esports business will require a lot of hard work and dedication. In order to turn your idea into a cost-effective business, you need to take the following steps:
Research your audience
Whether you are starting from scratch or looking to expand your existing betting offer, you need to dig deep into your audience. Take a look at the demographics and the region your players come from. 
Find a good platform
The next step you should do is finding a good platform where people can watch esports online and bet simultaneously. The key esports streaming platforms are Twitch, YouTube, Facebook Gaming, Mixer, Caffeine and Steam TV, and all you need to do is to find the best one suitable for you.
Marketing channels
To maximise your success and increase your customer base, you should include a strong marketing strategy into your business plan. With global esports market revenue projected to reach $1,790 million by 2022 and its compound annual growth rate (CAGR) between 2017 and 2022 expected to be 22,3%, esports marketing has become a priority for non-endemic brands. 
To augment the flagship, consider using the best esports marketing strategies which are:
Acquiring the right esports audience
Identifying the right channels
Finding popular video game streaming platforms, such as:
Twitch
Steam TV
Hitbox
Azubu
YouTube Gaming
Bigo Live
Gosu Gamers
Huya (Chinese region)
Douyu (Chinese region)
Partnering with esports Influencers
Launching an esports team
Hosting team events
Using an agency for team building
Co-sponsoring an event
Focusing on content marketing
Evaluating and revising your strategy
All in all, esports enjoys astonishing popularity and fails to stop. The ecosystem continues to grow as it's surrounded by technology platforms, services, events, analytics platforms and substantial investor capital. In a word, it's scalable because of its reliance on digital platforms. All the same, since the new generation is fond of cybersports, the industry is growing way too fast. Whatever it takes is to go with the times and constantly create new opportunities for you and your team to ride the wave of esports' stardom.