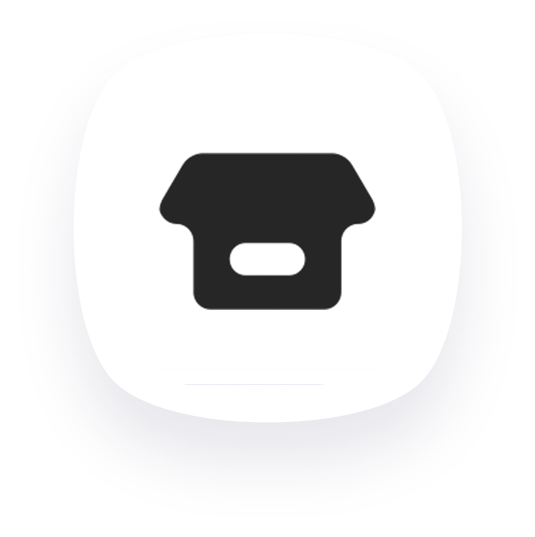 Set up your business from scratch or grow an established one. Affordable costs and flexible payments.
Self Service Betting Terminals
We provide software with simple and customizable UI for physical terminals or equipment from other suppliers. Our software is compatible with a large range of cabinets and hardware.The product comes with Sportsbook, Virtual Sports, Casino and Live Casino games.
KEY FEATURES
Processing via cash in/ticket out, ticket in/ticket out

Pre-pay customer cards and direct login

Dual screen system for point of sale branded marketing, statistics, streaming content, etc.

Bonus system

Fully customisable design (drag and drop technology)

Multilingual and multi-currency interface

Play with RFID

Payout machine
Land based BetShops offer a BetShop Client program for cashiers, that gives an opportunity to place bets, manage reports (Daily/Shift) and perform various transactions. In addition, it gives an opportunity for cashiers to register players, deposit/withdraw funds to/from user's account. The offering includes Sportsbook, Virtual Sports as well as Keno, Card Horse Racing, Live Bet on Poker and more.
KEY FEATURES
Ability to process bets via "Call Over"

Printable prematch fixture list generation

Printable results generation

Powerful administration and reporting tools

Single point of management

Simple and fast user interface

Hot Key functionality (configurable hot key setting per market)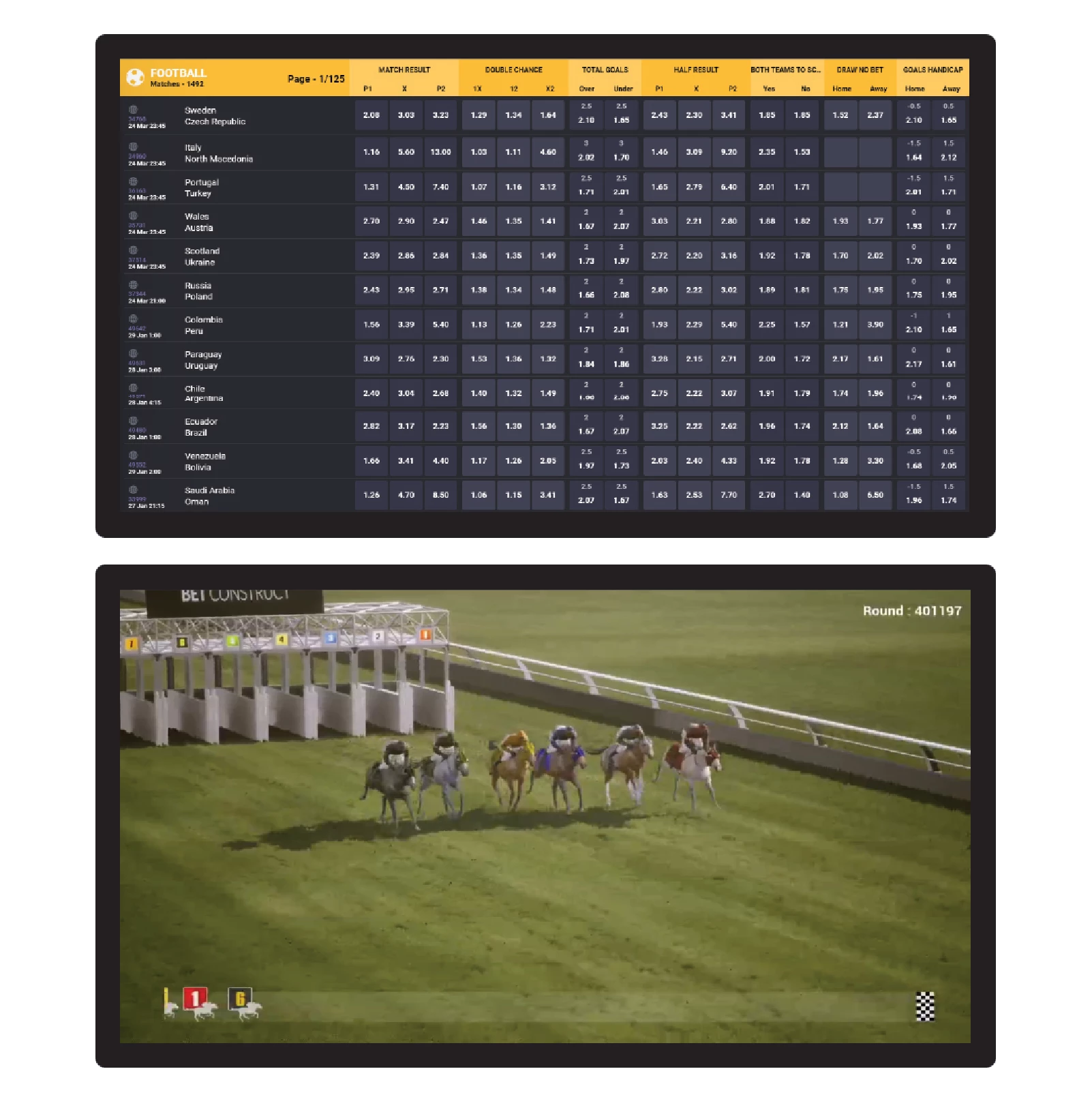 The Live Monitor solution is connected to the Betshop Client Program. It enables displaying all sports events along with their markets. The solution includes Sportsbook, Virtual Sports and Casino Bet on games as well as Keno, Card Horse Racing, Live Bet on Poker and more.
KEY FEATURES
Live odds display

Prematch odds display

Multilingual Interface

Remote control: control live monitors of betting shops from a single access

2 types of interface (Asian/Standard)

Comprehensive display customisation
Pocket BetShop is a hand-on tool designed specifically for operators to accept bets in any location, instantly print out the ticket and give it to the bettor. With the help of the Pocket BetShop device an operator can as well make instant payments for win bets, which as a result improve player acquisition and marketability of our partners.
KEY FEATURES
Hot Key functionality
Processing via cash in/ticket out, ticket in/ticket out
Software compatible with: Telpo - TPS900 ,  Telpo - TPS 550 , Telpo - TPS 390 , Android Smart Terminal -  DKP908 (the software can be optimized with other devices upon request)
Betshop Terminal is a desktop application which is designed to use in Betting Shops on clients' PCs. The players can log in via player cards and place bets. The product offering includes sportsbook, Virtual Sports, Casino and Live casino games.
KEY FEATURES
Authorised betting
Playing via player cards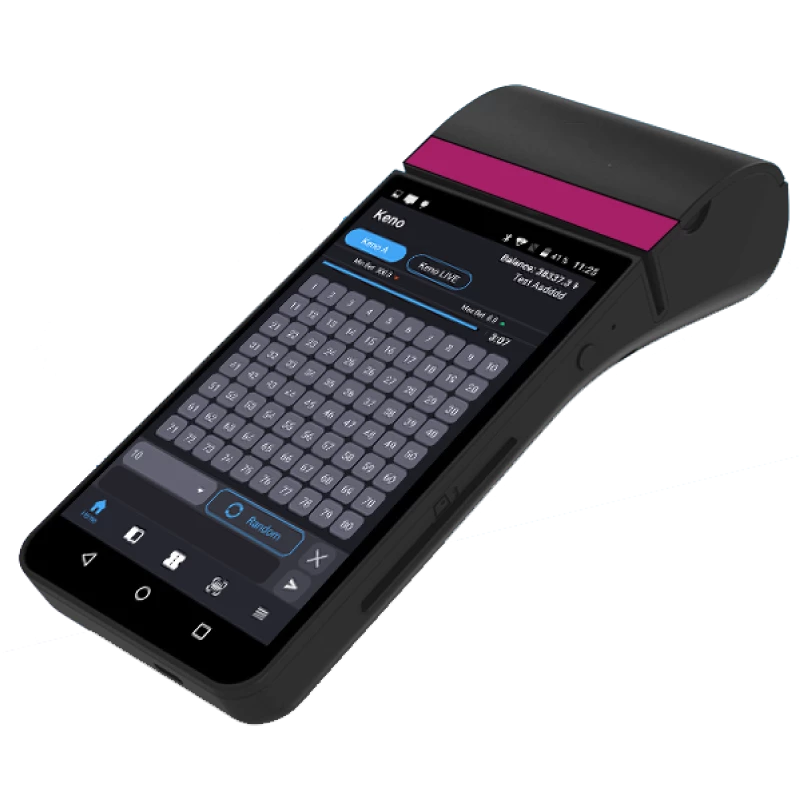 Pocket Keno is a hands-on application specifically tailored for operators to accept bets on Keno games via the Cashiers (Agents). It works with POS terminals allowing users to scan the tickets, check the status of the bets and make payments for the winning amount. The history reporting of the placed bets is available through the application. The scalability and high quality performance of the product perfectly serve to fuel players' interest and engagement, as well as boost operators' revenue.
KEY FEATURES
Bet placement on Keno tables
History of placed bets
Ticket scanner and status checker
Winning Amount Payment
Reporting
BetWallet - Bet Ticket Management application
BetWallet is a special application for collecting and managing bet tickets and vouchers. The players can install the app into their smartphones. BetWallet allows the users to scan the ticket's QR codes, check the bet's state while simultaneously receiving notifications on status changes and have access to early cashouts. For an added comfort, bet history statistics can be viewed via the app too. 
KEY FEATURES
Scanning bet Tickets via QR code
Tracking the status of the bets
Making early cashouts with the highest offerings
iOS and Android compatibility
Explore our region-specific offers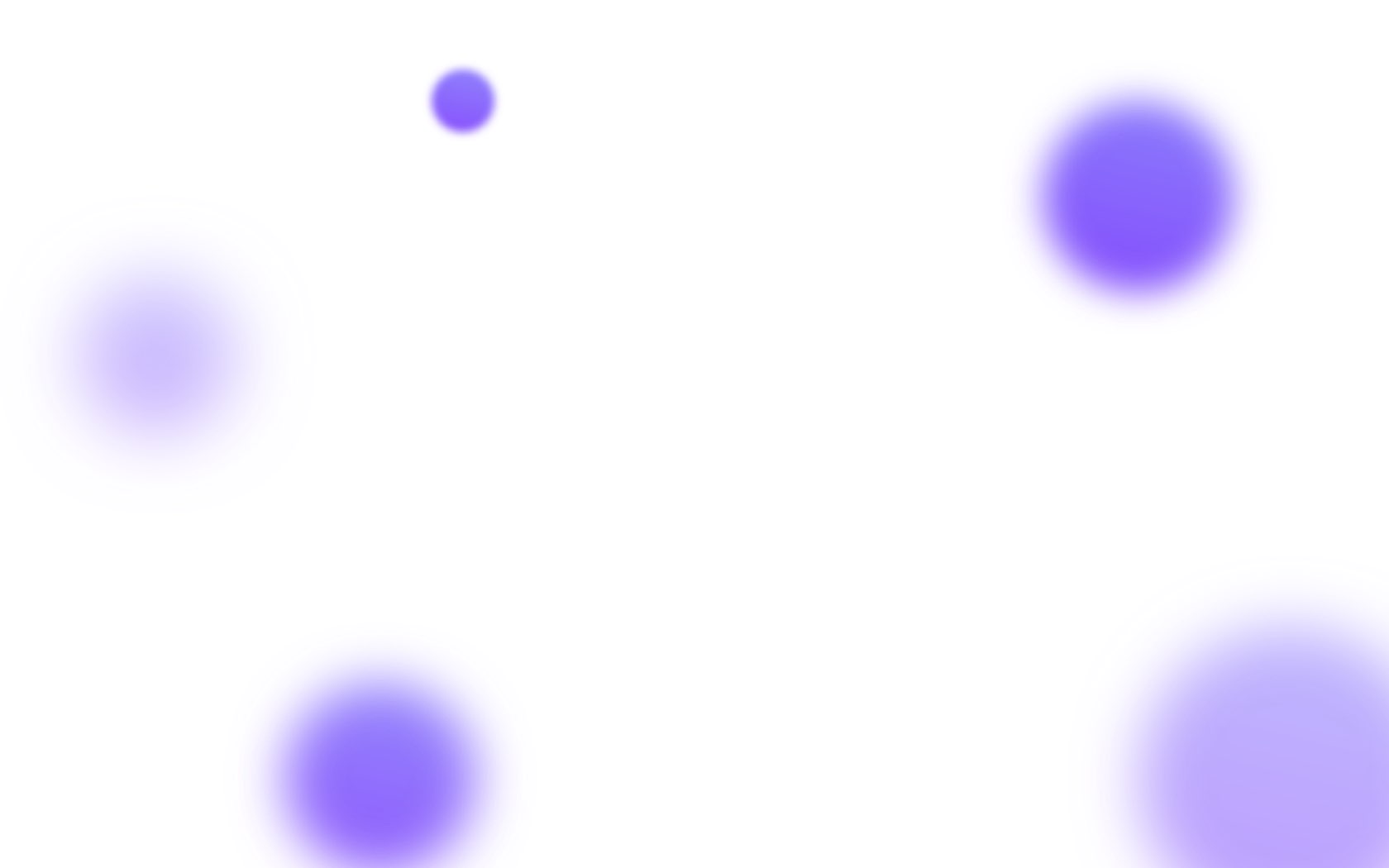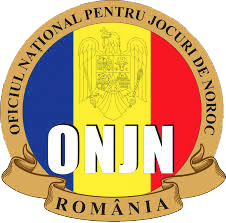 ONJN (Romania National Gambling Office) Class II License Decision with the following number: 1017.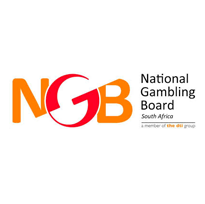 National Manufacturer's Licence by National Gambling Board, South Africa.
Start your partner account with us today!