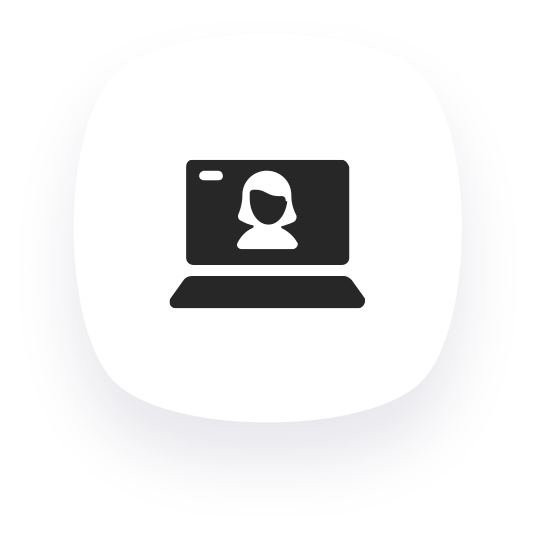 Provide your players with a series of highly engaging live casino games available in 6 languages.
BetConstruct Live Casino offer comes in 3 main solutions: Generic tables, Dedicated solutions and Online solution for land-based casinos.  
Generic tables
BetConstruct provides Live Casino with Live Roulette, Live BlackJack, Live Bet on Poker, Live Baccarat, Speed Baccarat, Super Six Baccarat, Dragon Tiger, Bet on Teen Patti, Red Dog Double, Casino Hold'em, Live Keno, Swift Roulette, Hi-Lo Game and Aurum Roulette. There are six languages available: Armenian, Turkish, Arabic, Farsi, English and Russian. The gaming interface offers exciting animation and sound effects, as well as the ability to chat with the dealer and other players at the table. More than 30 side bets on different games, sophisticated statistics and various limits are available for each table in each game. Our multi-game view technology allows several games to be played on the same screen at the same time. The multi-camera view technology enables our players to follow the course of the game from different angles and receive real-life feelings and emotions.
Dedicated solutions
Dedicated solutions are offered in various ways: dedicated tables with appropriate design and equipment, dedicated halls with different games, or enabling our partners to become separate providers just like our partner FashionTV Gaming Group. Moreover, these variations can include different solutions such as development of dedicated live casino games, construction of branded halls or tables, setup of professional equipment or even all together based on the needs of our clients.  
Online solution for land-based casino  
Considering the high demand for live casinos, BetConstruct offers an exclusive solution for land-based casinos. Our solution enables land-based casinos to have online presence along with their physical operations. All they need are game tables in their casinos leaving the rest to BetConstruct, which will take care of the configurations and setups, needed to assure all necessary conditions for a seamless live casino experience. The best example can be Casino Pride, land bases casino in Kathmandu, Nepal, the tables of which are now available in BetConstruct Live Casino lobby.
BetConstruct Live Casino is tailored to the needs of our operators and their players. We provide our partners with Tournament management system that generates and hosts online tournaments of live casino games. Jackpot Engine which randomly triggers jackpots for any set of BetConstruct's games, both in-house developed or integrated from third parties, is also available to our partners.
KEY FEATURES
HD to full HD quality streaming
Multiple providers via single channel
HTML5 game interface
Real games in real time 24/7
Multi-game view
Live chat with dealers and between players
Flexible customisation
Additional and side bets in each game
Customisable limitation for any currency and any market
Side bet control
Multi-camera view
Explore our region-specific offers


The latest addition to the Live Casino offering is the online solution for a land-based casino which includes streaming live world-leading games from an operator's own or shared studio in a land-based casino. BetConstruct has developed a custom online solution for land-based casino operators to target the highly profitable online gaming sector. Developed in accordance with the land-based casino, the online version is customized in detail, meeting the original branding and promoting the venue to the web players worldwide. BetConstruct covers technical support and programming. We provide all necessary software and equipment for the casino studio to work including cards, checkers, monitors and cameras and the setup itself. For the dealers to learn how to work for the web-based format BetConstruct professionals organize special trainings. As an addition to the studio, we assign 24/7 support and risk management for the players of the online casino.
Deal now to play faster without waiting for the end of betting time to start the game

Played with 8 decks

Bet behind to play faster without waiting for the end of betting time to start game

Double after split

Surrender option

Ability for each player to sit on up to 3 boxes

Possibility to select an option on the hand before time

Ability for the partner to select bonus bets for each table: Lucky 7, Honey Bonus, Perfect Pair

Dealer hand to play big and keep high-odds side bets going, placed on dealers' cards
2 video views (Front and Top)

Bet building mode and the possibility to save favourite bets

Rich selection of special bets (Finale en Plain, Red and Black Splits, Red and Black Snake bets)

Last 500 winning numbers statistics with ability to bet directly on the statistics results

Innovative racetrack view with ability to select number of neighbors

"Intelligent betting" system helping to place bets within table limits

Configurable table limits per partner
Uniquely designed solution for the most favorite Indian game
Each game has 6 rounds of betting
7 betting positions
Each box or betting position can have an unlimited number of players
The only solution offering a poker-type game with betting features in the market
Configurable table limits and betting markets per partner
Very attractive margin at 7.5% plus
Fresh design for one of the oldest table games
The only solution in the industry with a live dealer
User-friendly interface
Multiplayer game without player limit
2 betting positions
Accept bets on 2 boxes simultaneously
Wide range of sidebets
The most profitable Poker game available today

Each game has four rounds of betting

18 betting positions

Each box or betting position can have an unlimited number of players

The only solution in the market with a direct dealer chat

Configurable table limits and betting markets per partner

Very attractive margin at 9% plus

Multi-device solution for both retail and online
User-friendly UI/UX
Quick game
Rich selection of sidebets
Configurable table limits per partner
Configurable sidebets variations
Flexible branding and customised user interface
Multiplayer game

Played with 6 decks

Player and Banker Pair side bets

Sum Bonus and Tie Bonus

Easy visible statistic charts

Configurable table limits for all partners

Flexible branding and customised user interface
Multiplayer game

Auto-call possibility

Bonus bets on combinations

Quick rounds

Multi-device solution for both retail and online
Classic and popular game
Two video views
Easy visible statistic chart
Hot and Cold numbers view
Flexible bet history
Two video views (zoom in and out)

Quick betting with no betting time

Multiple bet types

Maximum and minimum wagers

Standard betting positions
Unlimited number of players at a single table
Highly dynamic and simple to play
Powered by ShuffleStar® Continuous Shuffler
Played with 8 decks
Bonus bets and side bets are available
Three types of main bets: Hi, Lo, Snap
Configurable table limits for all partners
Customisable branding
Highly exciting and enticing game mode

Easily enabled on standard roulette game

Increased betting opportunities for your players

Each round offers 1-5 aurum numbers with max 700 possible winning payout

Up to a partner to enable/disable Roulette Aurum functionality

Luxurious design
Combined Remote Operating Licence from UK Gambling Commission
Start your partner account with us today!