Gaming & Betting Risk Management
Cover all types of risks and minimise possible losses in your gaming and betting business.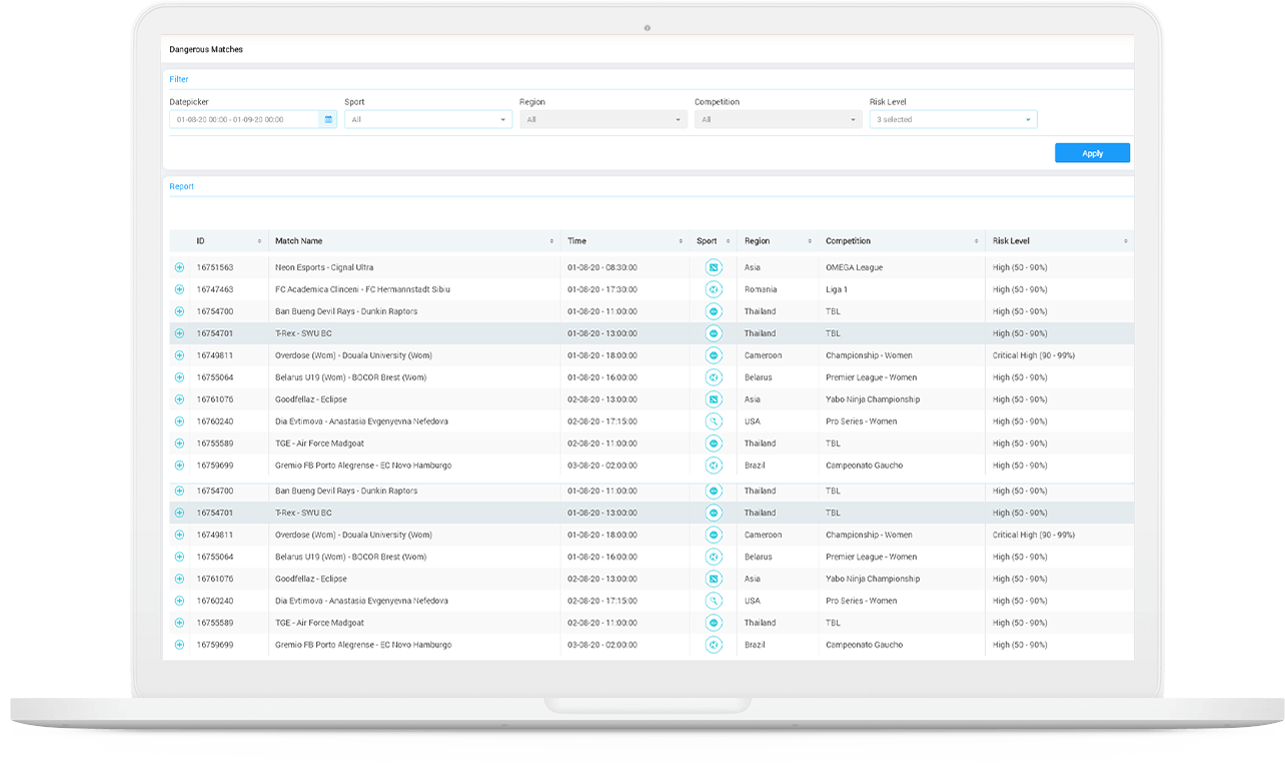 BetConstruct's risk management department works around the clock and constantly monitors flow rates and allocates players in certain categories according to the algorithm suggested. Our goal is to minimize the losses caused by match-fixing in cooperation with independent international organizations. Our risk management team is responsible for monitoring and analysing all the suspicious events 24/7.
Our team covers the secure gaming experience of sports betting, live casino games, KYC (Know your customer), AML (Anti-money laundering), and SFM (Suspicious fixed matches). 
KEY FEATURES
Timely identification of suspicious trends
Players' betting pattern analysis
Payments & transactions analysis
Live casino promo & tournaments analysis
Equipment Integrity
Live casino staff performance
Analysis of players: financial, game style, additional
Analysis of bets
Analysis of events
Collection of customer data
Automatic data extraction with OCR
Verification of the customer
Compliance with anti-money laundering regulations


*The price mentioned is for up to 999 active players.
Start your partner account with us today!