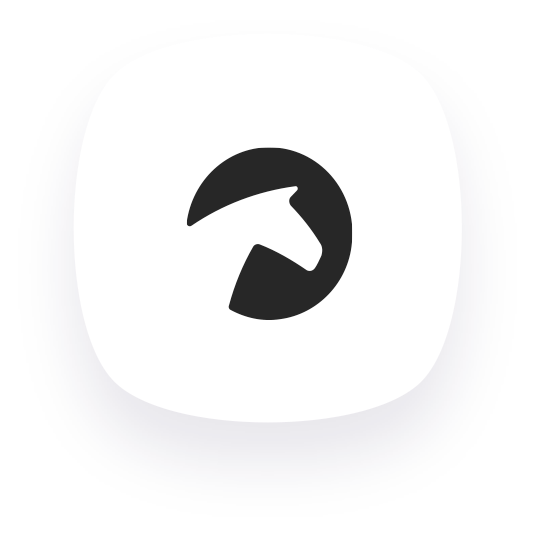 Offer your players a 24/7 realistic and dynamic experience with our diverse portfolio. Enhanced 3D visualisation and rich sound effects with 9 Virtual Sports.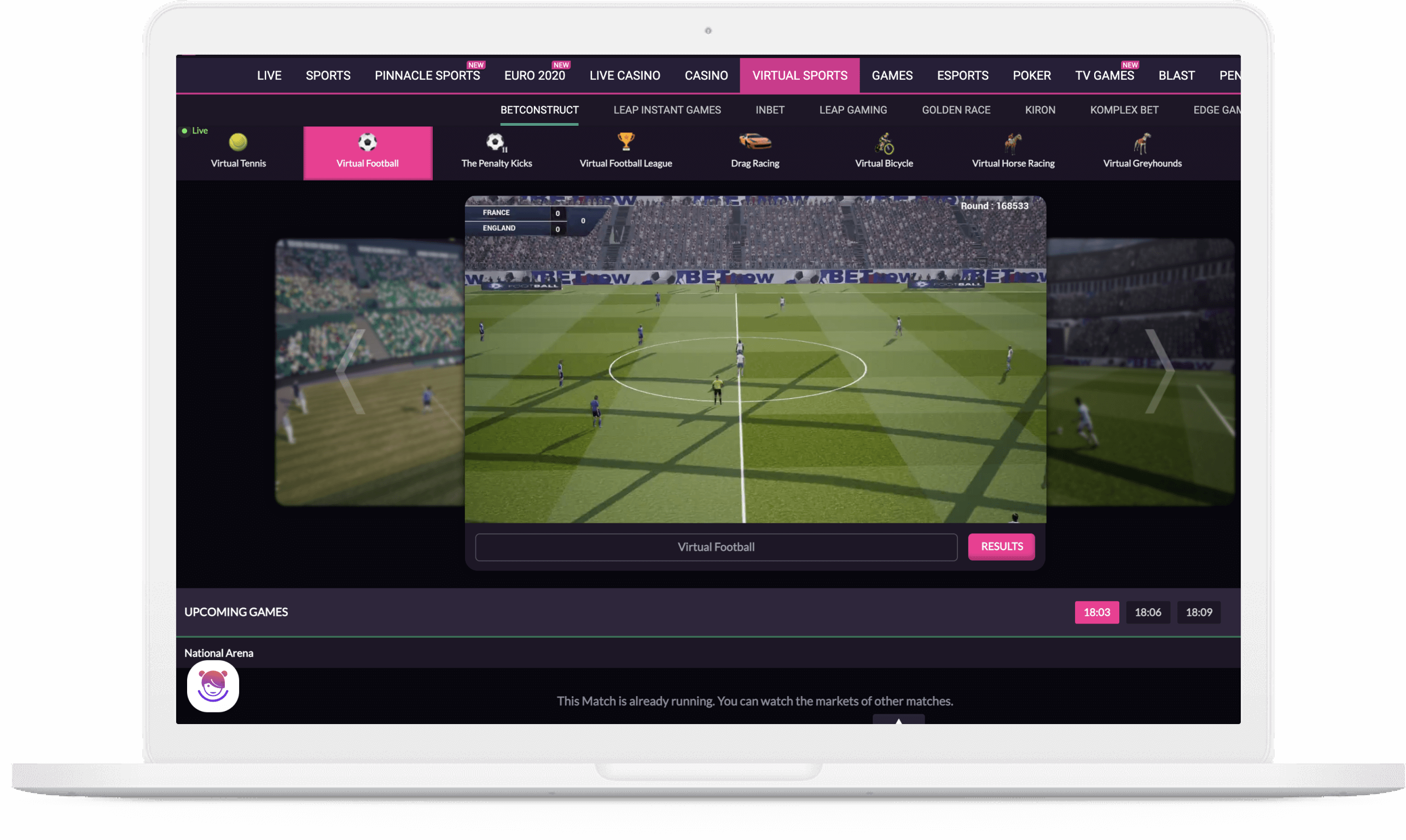 Virtual Sports guarantees realistic, dynamic and totally involving 24/7 gameplay for your audience. The only difference from real sports is that we can make the action truly non-stop! With enhanced 3D visualisation and rich sound effects. BetConstruct offers 9 Virtual Sports, namely Virtual Football Pro, Virtual Football League, Virtual Football Penalty Kicks, Horse Racing, Greyhound Racing, Virtual Bicycle, Marble Racing, Virtual Drag Racing and Virtual Tennis.
KEY FEATURES
Full HD and HD graphics
Enhanced 3D visualisation and sound effects for a real experience
Available as a multi-device solution (online, retail, tablet and mobile)
6,400+ events per day
New match every 2-3 minutes, across 9 sport types   
Comprehensive content management system 
24/7 real-money betting and immediate payouts
Customisable margins
Multi-language and multi-currency 
Fast and easy report generation
Extensive range of statistical analysis
Hosted service
Retail solution - optimal streaming capability by placing encrypted videos on site and Satellite solution (Coming soon and upon request)
Customisable branding system
Explore our region-specific offers


*Betting Suite includes Sportsbook, Virtual Sports and Esports.


*BetConstruct provides Virtual Sports with Golden Race, Edge Gaming, Leap Gaming and INBET.


Virtual Football Pro is developed using the most advanced 3D visualisation technology coming with a wide range of betting markets. We offer 480 games every day; every 3 minutes across 40+ betting markets, providing a 24/7 betting experience. Our solution can easily be integrated into your existing operation via API, it is also available as a hosted solution. Margins are fully configurable and graphics can be customised with branded backgrounds. As in real football, Virtual Football Pro has several Competition forms: Virtual Football League form, World Cup form, Penalty Kicks that keep players really involved.
BetConstruct's Virtual Horse Racing provides an amazing opportunity for horse racing fans to bet on a wide variety of events anytime they want. We offer a race every 2 minutes; a total of 720 games a day. Your players have the ability to choose from 6 to 8 runners per race. The combination of unique betting experience and 3D visualisations based on videos from events in the UK, Ireland and other countries makes our virtual horse racing the perfect product for a high ROI.
Cycling is rapidly becoming a high-profile sport in different markets around the globe. We offer 720 races daily; every 2 minutes. Punters can choose between 4 or 6 cyclists per round across a wide range of betting markets.
Virtual Drag Racing is a fast-paced one-on-one racing game with automobiles. Unlike other in-house virtuals of BetConstruct, Drag Racing features only two opponents at a time. A car versus car type of race allows for shorter gaming sessions, thus more matches to accept bets on. Virtual Drag Racing renews once every 2 minutes and makes up a total of 720 races a day. Detailed graphics, fluid animation and background combined with realistic sound effects boost the betting portfolio and make Drag Racing a real show stopper.
BetConstruct's Virtual League form is a top revenue-making solution for operators. This game engages and keeps players really involved. Our League format features 8 teams, 112 matches per season, 28 match days and 4 games running in parallel. Players have a chance to bet 24/7. Our solution can easily be integrated into your existing operation via API, yet a hosted solution is also available. Operators can configure margins and customise graphics to match their brands.
Since real dog racing events are limited, BetConstruct has created a new product which offers betting solutions available on all your selected channels. To make our games more realistic, BetConstruct derived the characteristics of dogs from real races. More than 720 races daily; every 2 minutes with the ability to choose from 6 to 8 runners and with real dog racing behaviour that enables your players to enjoy Virtual Racing as if it were a real. Graphics can be customised with branded backgrounds.
Virtual Football Penalty Kicks
BetConstruct's Virtual Football Penalty Kicks is the best choice for the players who are in need of some adrenaline rush. It consists of back-to-back penalty kicks composed by opponent teams very similar to the ones available in real football. We offer 480 games: every 3 minutes with 22+ betting markets.
BetConstruct offers a totally new Virtual Sports type, Marble Racing. This is a captivating competition where individual marbles are pushed across racetracks. We offer 720 races a day and a new game starts every 2 minutes. Players are given 10 marbles to choose from and a large choice of betting markets.
The experience of Virtual Tennis is enhanced with high quality animated graphics and cutting-edge visualisation. It is based on an analysis of more than 10,000 real tennis matches and comes with 19 betting markets. We offer 15 matches each day, thus attracting progressively more audiences.
Type 1 Licence from MGA (Malta Gaming Authority)

Combined Remote Operating Licence from UKGC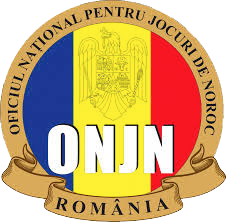 Class II Remote Gaming Licence from ONJN (Romania National Gambling Office)
Start your football betting business with us today!